Touch Up Paint for Cars, Trucks, Vans & SUVs
Automotive Touch Up Paint
Touching up the paint scratches on your car is not as easy as it looks. Your automobile is a work of art. From the complex mechanisms that make it run to the automotive paint that makes to shine; your car, truck, van, or suv is an expression of your personality. That's why you are willing to invest the time and effort into repairing paint scratches as soon as you notice them. To do the job right, you need to use the premium automotive touch up paint that our experts at TouchUpDirect have carefully developed. With flawless color matching and eco-friendly paint, you can make your car look like new again without harming the environment. What sets our automotive touch up paint above the rest is that we love cars as much as you do. Our experts didn't stop until they crafted a line of touch up paint colors that are environmentally friendly, long-lasting, resistant to harsh weather conditions and perfectly matched to your car's factory paint. Best of all, our high-end products won't break your wallet even if they might look like they did. The challenge when applying car touch up paint is creating a flawless finish that mimics the one your vehicle had when it first left the assembly line. At TouchUpDirect, we have dedicated ourselves to developing colors in all shades that exactly match your car's paint. What's more, our products withstand the test of time, ensuring that you don't need to repeat the application of car touch up paint a few short months from now. At TouchUpDirect, touch up paint for trucks, vans, and suvs is our specialty. Thanks to our easy-to-use system, we have removed the guesswork from selecting your touch up paint. When the time comes to pick your colors, simply select your vehicle's brand, model and year from our paint finder. Once you do, you will see just how fun and easy it will be to restore your car to the flawless, gleaming appearance it had when it left the factory.
Browse Popular Automotive Makes & Models
We'll help you find the right touch up color to match your car, truck or van.
Thousands of Touch Up Paint Customers Choose TouchUpDirect!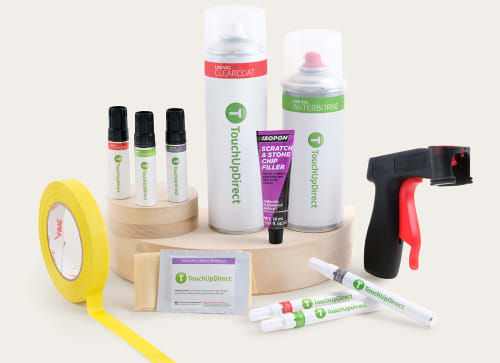 Shipped Within 1-2 Business Days

Color Match. Guaranteed.

Amazing Customer Support
Our Story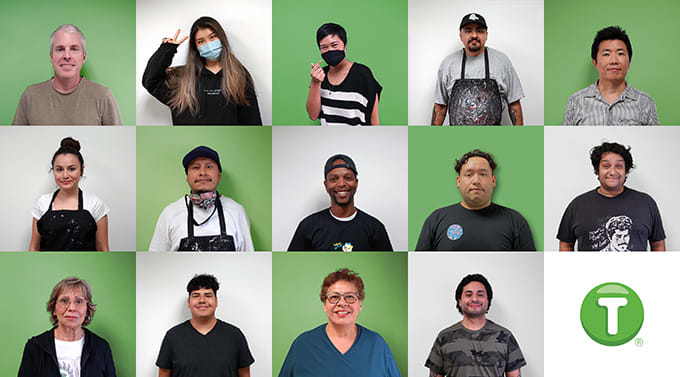 At TouchUpDirect we're proud to make the highest quality products to ensure a great repair, offer the best customer service to help along the way, and give you confidence with our Color Match Guarantee. These are our commitments to you.