Touch Up Paint Pen Features and Benefits
Our Touch Up Pens are specifically designed for smaller jobs like rock chips and small scratches.

The applicator covers damaged areas that are around the size of a pencil eraser.

The Pen has a firm chiseled nib tip that will allow you to apply a small amount of paint and stay within the confines of the damaged area.

Each Pen filled with 6 ml of our low-VOC environmentally friendly touch-up paint.
The Paint Pen Applicator Kits
This kit has everything you need to give your car a polished finish. It has the Colorcoat, Clearcoat, and Primer that will allow you to paint. The Platinum Kit comes with our wax and grease remover wipe, polishing compound, sandpaper pack (remember to wet-sand only!). Those who purchase this kit will also receive Free TUDCare, our replacement warranty.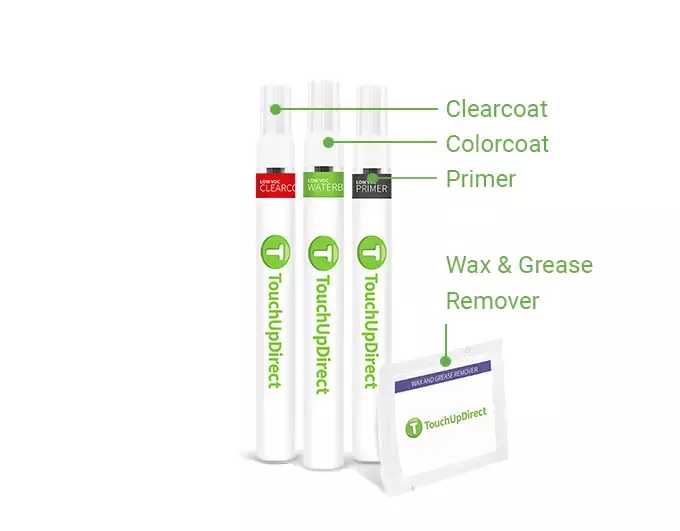 The Preferred Kit is good if your paint is down to the bare substrate (i.e. If you can see bare plastic, metal or fiberglass). With this kit, you will receive paint, Primer, Clearcoat, and the wax and grease removing wipe. You will need Primer if the scratch is deep.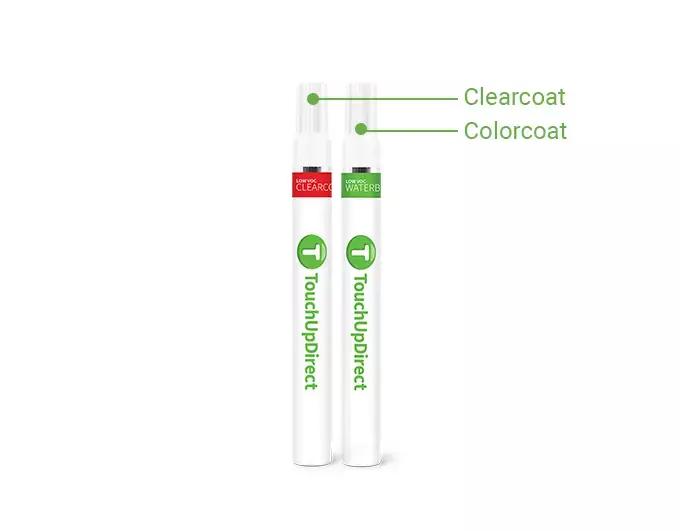 The Essential Kit gives you just that: the essentials. In this kit, you will receive the Colorcoat and the Clearcoat. This is best used if your scratch is very light and you don't need Primer.
Pen Kit Items Explained
Polishing Compound
Our polishing compound is specially formulated to restore your vehicle to a factory shine. Purchase Polishing Compound
Kit Items Explained
Primer
Primer is the first layer to go down on your vehicle. It is there to help the paint stick. Learn More About Primer
Clearcoat
Clearcoat is a thin, clear layer of plastic applied over the basecoat. It protects the paint from outside damage. Learn More About Clearcoat
Polishing Compound
Our polishing compound is specially formulated to restore your vehicle to a factory shine. Purchase Polishing Compound