Jeep Touch Up Paint
Find touch up paint specific to your Jeep SUVs. From Cherokee to Wrangler, TouchUpDirect has paint colors for many different types of models. All of our colors are available in our Aerosol, Brush, Paint and the TouchUpDirect exclusive Combo applicators. Whether you have a small chip on your Renegade or a bumper scratch on your Grand Wagoneer, TouchUpDirect has all the application tools and colors you'll need to give your vehicle a paint job that looks good as new. Give your Jeep the most exceptional paint job by selecting the right touch up kit. One of our most popular options is the platinum kit. It has everything you'll need to make your car's coat shine including primer, clearcoat, sandpaper, and polishing compound.
Jeep Colors
We know what is like after your amazing off road trip. There's always maintenance, fixing things to get ready for your next adventure. We've got the colors you need to keep you're rig looking great.
Jeep Aftermarket Accessories Colors
Some of the hardest used parts on Jeeps are aftermarket accessories. We've developed colors for popular bumpers, winches, racks, and more.
Find My Color
Jeep Portal
We've written a lot of articles about Jeep and thought it was high time we put them all in a place where you could find them.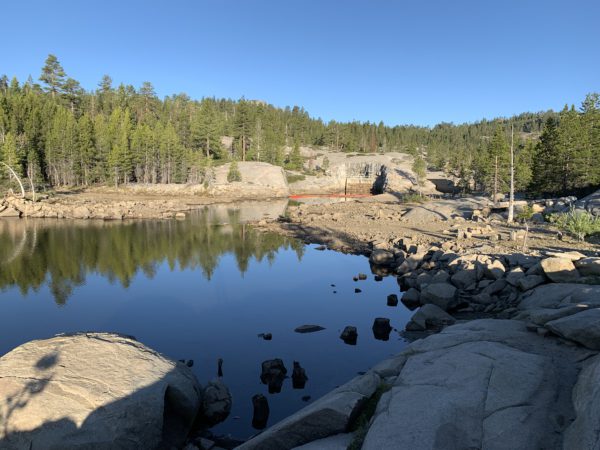 Welcome To The Rubicon
Join the TouchUpDirect family as they Journey across the Rubicon trail in (what else?) Rubicon Jeeps.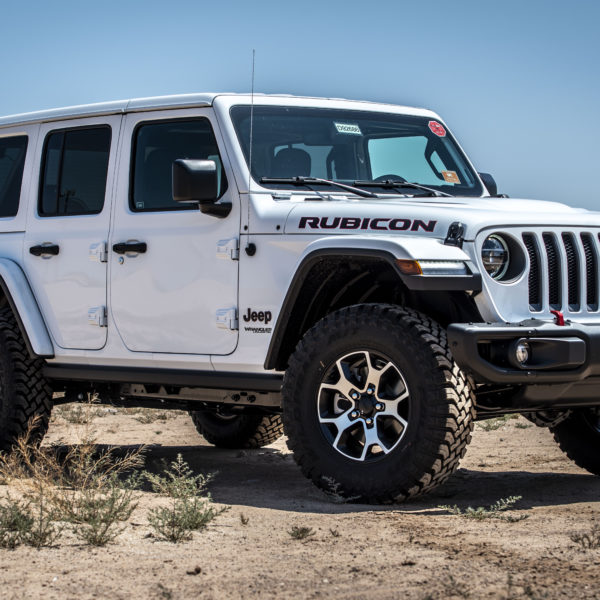 Our 10 Favorite Jeep Items
We scoured the internet for the Jeep items and came up with a list of ten favorites we know you're going to love.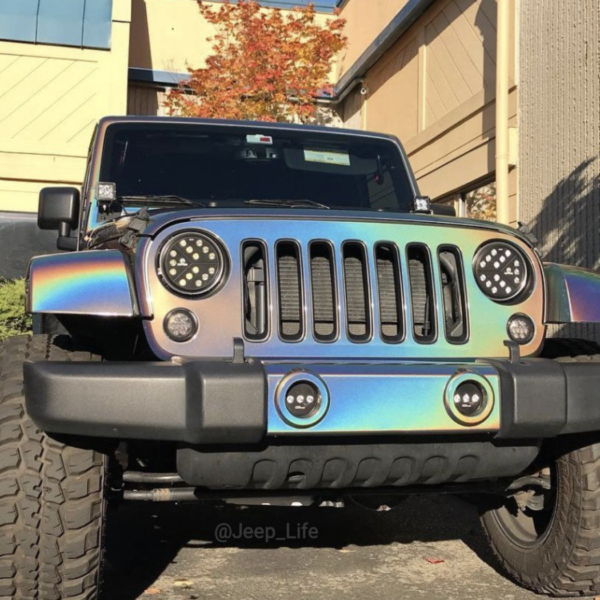 Color Inspirations For Your Jeep
Do you want to see some fun colored Jeeps? Good! Head on into our gallery, where we've found some of the most creative custom paint jobs out there.
How to apply Jeep touch up paint?
Looking for help with painting your Jeep? We have an entire library of instructions and how-to videos designed to walk you through the process.
What tools do I need for a Jeep touch up paint job?
To create the best looking coat for your vehicle, we recommend the following:
PRIMER, COLOR, AND CLEARCOAT - It goes without saying that you need paint to do a touch up paint job. Clearcoat provides a thin protective layer for your paint job while Primer is required for damage that has reached the original base material.
WAX AND GREASE REMOVER CLOTH - The wax and grease remover cloth is used to remove wax, grease, and contaminants before painting.
SANDPAPER - Wet-sanding the affected area removes rust and prepares the surface with a rough finish so the paint can stick better.
POLISHING COMPOUND - The polishing compound smooths everything out with a factory-grade finish.
These tools are all available with our Platinum kit but can be purchased separately on the TouchUpDirect website.
How to find your Jeep Paint Code?
How to find your Jeep Paint Code?
The Jeep paint color codes for recent models are located on the driver side door jamb. For older models, you can look for the paint code on the firewall, on the radiator support bar or under the driver seat. The American Motors Jeeps have a two-digit color code while more modern Jeeps are mostly three characters and start with a "P". They can include both letters and numbers or only letters. Jeep Paint Code Examples: 4D, 5E, PAU/LAU, LC5, S4A
Our Most Popular Touch Up Paint Colors
Free Shipping

Color Match. Guaranteed.

Amazing Customer Support
Jeep Story
Jeep is currently trademarked by Fiat Chrysler Automobiles but that wasn't always the case. The Jeep story starts with the onset of World War II as the U.S. Military contracted car makers to build a prototype for a rugged and reliable vehicle. Although the time slot was very small, one company came through, American Bantam. Even if ultimately, their prototype was not chosen by the Military, it laid ground for Wyllis-Overland to develop his own model of the Bantam BRC.
Due to Wyllis-Overland's Ohio based company small production capabilities, a deal was struck with Ford to answer the army's demands. It is around this time that the term Jeep was cornered. Even if the origins of the term are still unclear as of today, the name has been closely intertwined with the model ever since. On a side note, the Military vehicle proved so effective that many nations around the world imitated the model.
The first civilian Jeep model was produced by Wyllis in 1941. Soon after, the company was absorbed by competitor Kaiser, forming the Kaiser-Jeep brand in 1953. By 1973, the brand was once again incorporated by a competitor, this time by American Motors. When Chrysler bought out AMC in 1987, the brand switched hands once more and fell into Chrysler's lap.
To this day, the brand remains beloved for its off-road capabilities so whatever happens to your Jeep, keep your paint perfect with TouchUpDirect's best quality touch up paint. Our touch up paint for Jeep has the best record for the environment and our formula reproduces all Jeep models and year colors exactly. We at TouchUpDirect strive to provide high-quality touch up paint for Jeep, handling any cosmetic damage you encounter. Our Jeep touch up paint pens come in a variety of colors that perfectly fit your vehicle. Browse our Jeep paint
touch up pens
today to find the color you need, without breking your budget.