Volkswagen Touch Up Paint
Find touch up paint specific to your Volkswagen car, van, truck or SUV. From Beetle to Vanagon, TouchUpDirect has paint colors for many different types of models. All of our colors are available in our Aerosol, Brush, Paint and the TouchUpDirect exclusive Combo applicators. Whether you have a small chip on your Golf or a bumper scratch on your Camper, TouchUpDirect has all the application tools and colors you'll need to give your vehicle a paint job that looks good as new. Give your Volkswagen the most exceptional paint job by selecting the right touch up kit. One of our most popular options is the platinum kit. It has everything you'll need to make your car's coat shine including primer, clearcoat, sandpaper, and polishing compound.
All colors guaranteed to match
All of our colors come right out of the manufacturer's books. Under our Color Match Guarantee, we make sure that the color provided to you is a match for the one on your vehicle. Learn More →
Protect Your Purchase With TUDCare
TUDCare is TouchUpDirect's 12 month, one-time, same color replacement warranty. TUDCare comes free with the purchase of any of our Platinum Kits. If you lose your applicator for any reason, we will send you an entire replacement kit for free. That way, if your dog steals your applicator for his hoard, you'll be covered. Learn More →
What tools do I need for a Volkswagen touch up paint job?
To create the best looking coat for your vehicle, we recommend the following:
PRIMER, COLOR, AND CLEARCOAT - It goes without saying that you need paint to do a touch up paint job. Clearcoat provides a thin protective layer for your paint job while Primer is required for damage that has reached the original base material.
WAX AND GREASE REMOVER CLOTH - The wax and grease remover cloth is used to remove wax, grease, and contaminants before painting.
SANDPAPER - Wet-sanding the affected area removes rust and prepares the surface with a rough finish so the paint can stick better.
POLISHING COMPOUND - The polishing compound smooths everything out with a factory-grade finish.
These tools are all available with our Platinum kit but can be purchased separately on the TouchUpDirect website.
How to apply Volkswagen touch up paint?
Looking for help with painting your Volkswagen ? We have an entire library of instructions and how-to videos designed to walk you through the process.
How to find your Volkswagen Paint Code?
How to find your Volkswagen Paint Code?
To locate your Volkswagen paint color code, head to the rear of your vehicle and start by looking at the rear deck lid or the rear compartment. The color information can also be under the trunk mat or inside the spare tire wheel well. Volkswagen paint color codes are often a combination of letters and numbers and it can be between 2 to 4 characters. Volkswagen Paint Code Examples: L041, LZ9Y, LD7
Our Most Popular Volkswagen Touch Up Paint Colors
Free Shipping

Color Match. Guaranteed.

Amazing Customer Support
How It Works
What is
going on?
We get it. It's not always ideal to be shopping for touch up paint. But we're here to help make the process easy, from ordering to application.
Color Match
Guarantee
With our Color Match Guarantee you can be confident that when you have your color, it will match your car.
We guarantee it.
Products
That Work
You need the product to get the job done right and we've got it.
Delivered to
Your Door Quickly
Our order process is quick and our shipping fast. Sit back and know that in no time you'll have your pride and joy looking great again!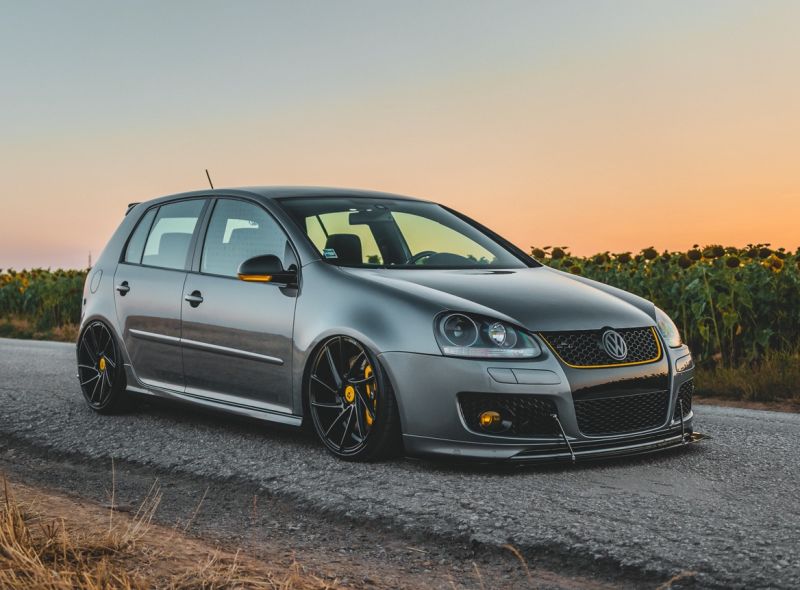 Volkswagen Story
The idea behind the creation of Volkswagen was to allow German families access to affordable cars just like the Americans at the time. You can retrace the origin of the company through its name as Volkswagen which literally translates to "people's car". The concept was unsurprisingly very popular at the time but it is the quality and engineering that made the Volkswagen group the biggest automaker of both Europe and Germany. This success is clearly demonstrated by the fact that the brand holds three spots in the top 10 list of best selling cars of all time - the Golf, the Beetle and the Passat. Sold on the idea of a small car for the population, Volkswagen owes the design of the iconic beetle to Ferdinand Porsche. The front hood of the car was rounded for better aerodynamics as the engine was smaller than the more luxurious cars made at the time. Volkswagen managed to enter the American market with a combination of their reputation for making reliable cars and witty marketing strategies that seduced younger consumers. Nowadays, Volkswagen is focusing on fuel efficiency and electric cars to move their company forward. No other automaker outspends VW in engineering dollars either, so you can be sure that the great car you're purchasing is the epitome of German engineering. TouchUpDirect Volkswagen touch up paint offers you precision color matching for every VW model ever made. We even have a special following with VW MicroBus owners.