Cadillac Touch Up Paint
Find touch up paint specific to your Cadillac car or SUV. Allanté to XTS, TouchUpDirect has paint colors for many different types of models. All of our colors are available in our Aerosol, Brush, Paint and the TouchUpDirect exclusive Combo applicators. Whether you have a small chip on your ATS or a bumper scratch on your Escalade, TouchUpDirect has all the application tools and colors you'll need to give your vehicle a paint job that looks good as new. Give your Cadillac the most exceptional paint job by selecting the right touch up kit. One of our most popular options is the platinum kit. It has everything you'll need to make your car's coat shine including primer, clearcoat, sandpaper, and polishing compound.
All colors guaranteed to match
All of our colors come right out of the manufacturer's books. Under our Color Match Guarantee, we make sure that the color provided to you is a match for the one on your vehicle. Learn More →
Protect Your Purchase With TUDCare
TUDCare is TouchUpDirect's 12 month, one-time, same color replacement warranty. TUDCare comes free with the purchase of any of our Platinum Kits. If you lose your applicator for any reason, we will send you an entire replacement kit for free. That way, if your dog steals your applicator for his hoard, you'll be covered. Learn More →
What tools do I need for a Cadillac touch up paint job?
To create the best looking coat for your vehicle, we recommend the following:
PRIMER, COLOR, AND CLEARCOAT - It goes without saying that you need paint to do a touch up paint job. Clearcoat provides a thin protective layer for your paint job while Primer is required for damage that has reached the original base material.
WAX AND GREASE REMOVER CLOTH - The wax and grease remover cloth is used to remove wax, grease, and contaminants before painting.
SANDPAPER - Wet-sanding the affected area removes rust and prepares the surface with a rough finish so the paint can stick better.
POLISHING COMPOUND - The polishing compound smooths everything out with a factory-grade finish.
These tools are all available with our Platinum kit but can be purchased separately on the TouchUpDirect website.
How to apply Cadillac touch up paint?
Looking for help with painting your Cadillac ? We have an entire library of instructions and how-to videos designed to walk you through the process.
How to find your Cadillac Paint Code?
How to find your Cadillac Paint Code?
You can easily find your Cadillac paint color code by locating the "Service Parts identification" sticker. As the location of this sticker has the tendency to change from year to year and from model to model, there are a few places you can look. Start you search underneath the trunk lid if you have a Cadillac Deville, Cadillac Seville or a Cadillac Eldorado. If you don't have any luck there, proceed to look in the right-side compartment of your trunk. Another common place for the Cadillac color code is on the spare tire cover or spare tire well, especially if you have a Cadillac Allante, Cimarron, CTS, Deville, DTS, Seville or STS. For the Escalade proprietors, the color code is located in the glove box. Once the location is found, the color code can be identified by its characteristics. It starts with a letter ("U" for upper body or "L" for lower body) and a string of 4 numbers. The Cadillac paint color code can also be preceded by a WA (WA-U8555). Cadillac Paint Code Examples: WA-U8555, 38/WA9633
Our Most Popular Cadillac Touch Up Paint Colors
Free Shipping

Color Match. Guaranteed.

Amazing Customer Support
How It Works
What is
going on?
We get it. It's not always ideal to be shopping for touch up paint. But we're here to help make the process easy, from ordering to application.
Color Match
Guarantee
With our Color Match Guarantee you can be confident that when you have your color, it will match your car.
We guarantee it.
Products
That Work
You need the product to get the job done right and we've got it.
Delivered to
Your Door Quickly
Our order process is quick and our shipping fast. Sit back and know that in no time you'll have your pride and joy looking great again!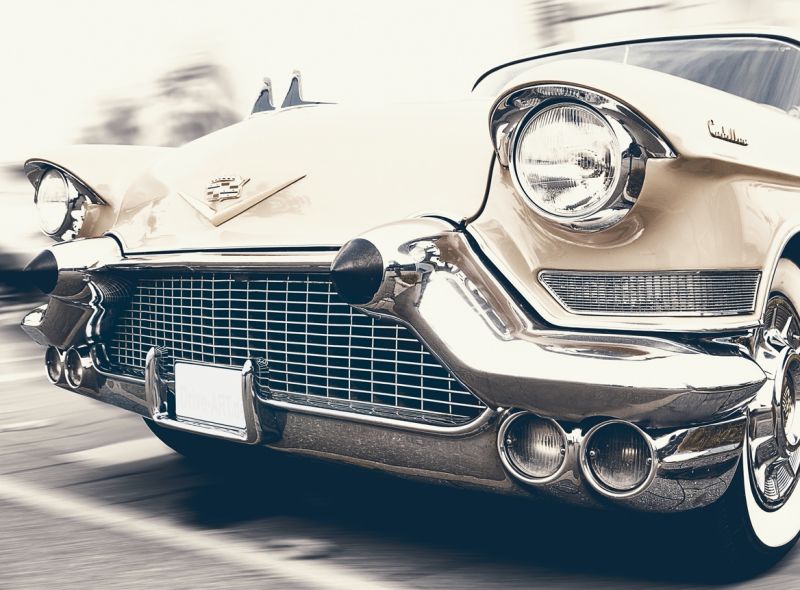 Cadillac Story
Asserting itself as an all American luxury car brand, it got its name from no other than Antoine Laumet de la Mothe, Sieur de Cadillac, founder of Detroit. As further homage to Sieur Cadillac, his coat of arms was used as an inspiration for the company's logo. Second only to its fellow GM company Buick in being the oldest automobile seller of North America, you can really say that Cadillac represents the ultimate American prestige car. With its precision parts and the careful thought process that allowed Cadillac components to be interchangeable, the company was the first American brand to be rewarded with the Dewar Trophy. From then on, Cadillac had really set the standard of the world. Cadillac entered the 21st century with a new mindset, introducing Art and Science in its line of car to attain the highest level of technology and beauty available to the American market. TouchUpDirect's Cadillac touch up paint is also aiming toward this goal and offers you the best quality paint available for your car. From the DeVille or Seville, to the contemporary CTS, ATS, ELR, Escalade, SRX, XTS and everything in between and beyond, our Cadillac touch up paint is the perfect fit for your vehicle.