Honda Touch Up Paint
TouchUpDirect has the touch up paint you need to match your Honda car, truck, motorcycle, van or SUV. From the Accord to the Civic, TouchUpDirect has Honda OEM touch up paint for many different types of models. All of our colors are available in our Aerosol, Brush, Paint and the TouchUpDirect exclusive Combo applicators. From small paint chips to larger and deeper scratches, TouchUpDirect has all the application tools and colors you will need to rejuvenate your vehicle's paint job. Paints like the Crystal Black Pearl and the Lunar Silver await. Give your Honda the most exceptional paint job by selecting the right Honda paint touch up kit. For the ultimate package, check out our platinum kit. It has everything you'll need to make your car's coat shine including primer, clearcoat, sandpaper, and polishing compound.
All colors guaranteed to match
All of our colors come right out of the manufacturer's books. Under our Color Match Guarantee, we make sure that the color provided to you is a match for the one on your vehicle. Learn More →
Protect Your Purchase With TUDCare
TUDCare is TouchUpDirect's 12 month, one-time, same color replacement warranty. TUDCare comes free with the purchase of any of our Platinum Kits. If you lose your applicator for any reason, we will send you an entire replacement kit for free. That way, if your dog steals your applicator for his hoard, you'll be covered. Learn More →
What tools do I need for a Honda touch up paint job?
To create the best looking coat for your vehicle, we recommend the following:
PRIMER, COLOR, AND CLEARCOAT - It goes without saying that you need paint to do a touch up paint job. Clearcoat provides a thin protective layer for your paint job while Primer is required for damage that has reached the original base material.
WAX AND GREASE REMOVER CLOTH - The wax and grease remover cloth is used to remove wax, grease, and contaminants before painting.
SANDPAPER - Wet-sanding the affected area removes rust and prepares the surface with a rough finish so the paint can stick better.
POLISHING COMPOUND - The polishing compound smooths everything out with a factory-grade finish.
These tools are all available with our Platinum kit but can be purchased separately on the TouchUpDirect website.
How to apply Honda touch up paint?
Looking for help with painting your Honda ? We have an entire library of instructions and how-to videos designed to walk you through the process.
How to find your Honda Paint Code?
How to find your Honda Paint Code?
The Honda paint color code on all models and years is located on the driver side door jamb. The paint color code should be on the bottom of the sticker and can contain letters, numbers and even dashes. Honda Paint Code Examples: NH603P, NH700M, BG62M
Our Most Popular Honda Touch Up Paint Colors
Free Shipping

Color Match. Guaranteed.

Amazing Customer Support
How It Works
What is
going on?
We get it. It's not always ideal to be shopping for touch up paint. But we're here to help make the process easy, from ordering to application.
Color Match
Guarantee
With our Color Match Guarantee you can be confident that when you have your color, it will match your car.
We guarantee it.
Products
That Work
You need the product to get the job done right and we've got it.
Delivered to
Your Door Quickly
Our order process is quick and our shipping fast. Sit back and know that in no time you'll have your pride and joy looking great again!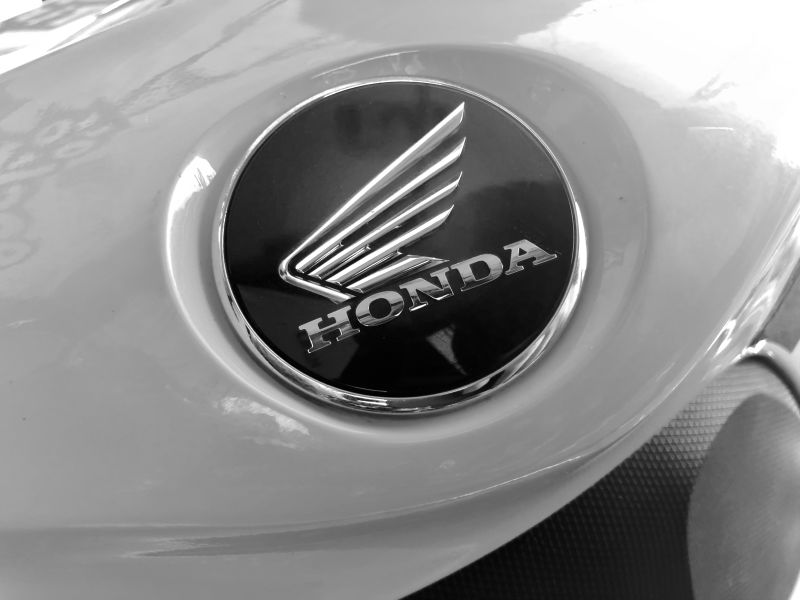 Honda Story
Honda is far from the only car maker that started its business by making motorcycles. In fact, it started not with motorcycles but by simply attaching a motor to a bike. This contraption allowed for a simple means of transportation in post-war Japan. Nowadays, Honda is the world's largest motorcycle manufacturer, but it also builds motors of all kinds, from garden appliances to marine engines.


Honda's car making ambitions started in the 1960s, much later than the other Japanese competitors Toyota and Nissan. Despite this late entry in the market, Honda triumphantly differentiated itself by their philosophy. This can be illustrated with their long-held tradition of front wheel drive powertrain implementation and their strong desire to supply their cars with a lot of new technology. Honda is also a pioneer in the Japanese luxury vehicle market with Acura, the first of its kind coming from the land of the rising sun.

Although Honda's entry on American soil was a bit rocky at first, it is now one of the most recognized brands present in the country. Accustomed to the Japanese market, Honda cars were a little too small to appeal to the American consumer. It did not take long for the company to bounce back with a new model to present, the Honda Civic. Even though the car was a bit small compared to some other American made options, it arrived on the market at a time where fuel economy was increasingly appealing.

Honda never ceased to put the environment and security at the forefront of its technological research, just like TouchUpDirect's concerns about making an eco-friendly touch up paint. Use the best touch up paint possible for your Honda with our factory exact color match.