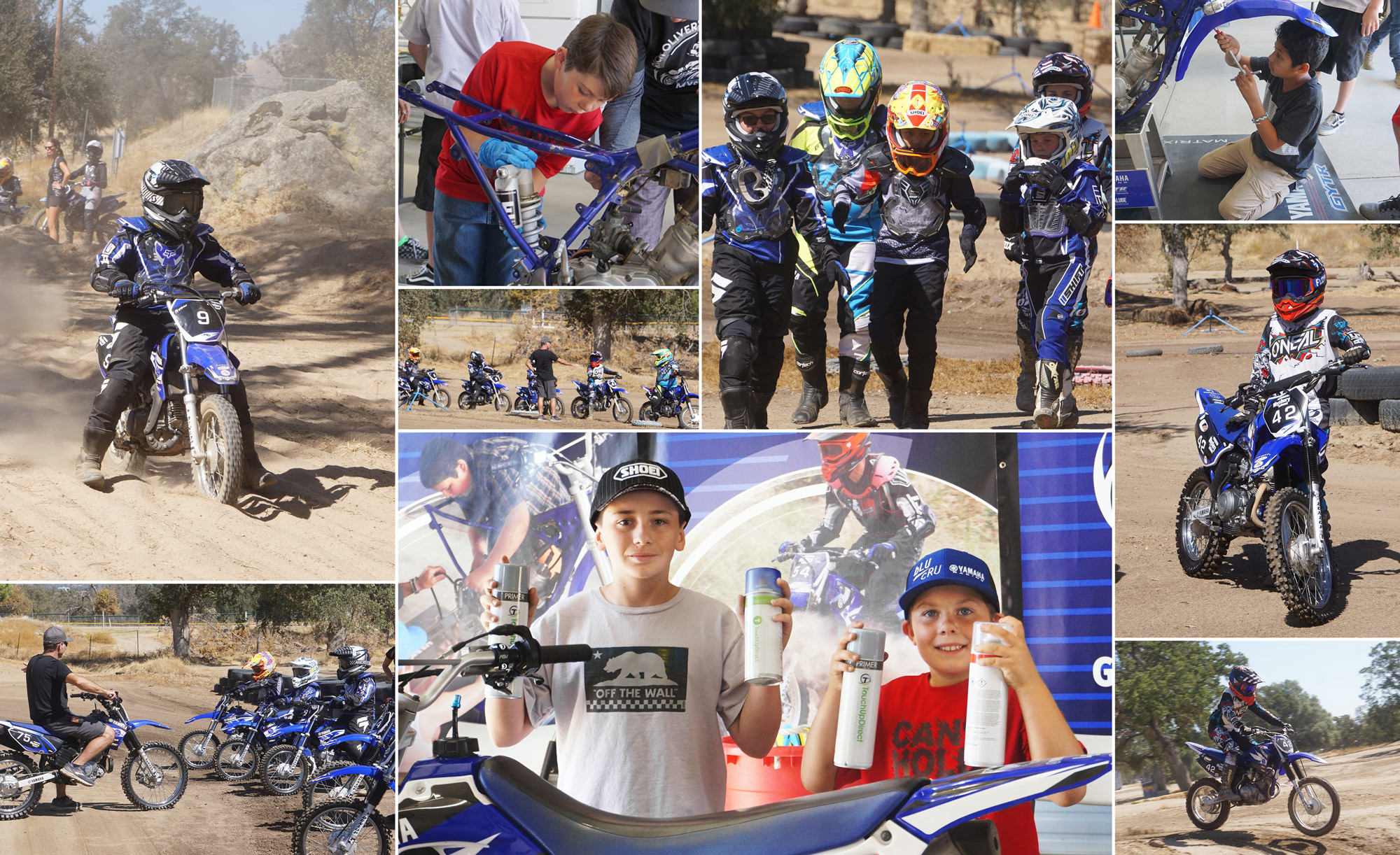 TUD gives Ride & Wrench scholarships to two amazing kids!
It wasn't easy to pick two kids for TouchUpDirect's scholarship to Rich Oliver's Mystery School, there were so many wonderful applicants and we think that all kids deserve the chance to experience a weekend learning to ride and take care of their bikes in the foothills of the Sierra Mountain Range. But after reading all of the applicants' letters, we decided that we wanted to celebrate our place as 1230 on Inc.'s Annual List of the 5000 fastest growing American companies in America, by gifting scholarships to Marshall and Caden.
Described by his parents as an incredibly kind kid, Marshall got a dirt bike as a gift and said not only would he love to learn to ride it better, but he wanted to "learn how to take care of it so I can give it to another kid, when I outgrow it." And Caden's parents shared that they decided to put aside their worries about dirt bike riding and give their wonderful son the bike he'd always wanted. Late to start, Marshall wrote, "If I got good I could come back and help teach other kids like me someday."

These two amazing kids embody the very qualities that we celebrate here at TouchUpDirect; an interest in problem solving and learning new things, thoughtfulness and consideration, and a desire to do the right thing and have fun while doing it! Having the chance to attend Rich Oliver's Mystery school gave them the opportunity to exercise these qualities through work and play, developing not only their skills, but their confidence as well. We've no doubt that the experiences that they shared that weekend will stay with them, and inspire them, for a long time to come.