Tesla Model 3
The Tesla Model 3 led the way as Tesla's most affordable option when it was first released. Built with self-driving capability included, it was designed for the future. Packed with features and priced affordably, the Model 3 become the all-time best-selling electric card in the US less than two years after its release. Exceeding 140 mpg, the Model 3 is a leader in projected fuel efficiency. Keep your Model 3 looking ready for the future with touchup paint from TouchUpDirect.

TouchUpDirect has touch up paint for Tesla Model 3 colors including:

• Deep Blue Metallic
• Eclipse Black
• Midnight Silver
• Midnight Silver Metallic
• Red Multi-Coat
• Shasta White Pearl Tricoat
• Sonic Silver
• Starlight Silver Metallic

We have Tesla paint colors in for both your car's body, trim and wheels. Body colors have a four-digit code. Trim colors have a seven-digit code. Find your Tesla paint codes by looking at the driver's side doorjamb at lower left corner of the vehicle identification sticker after the abbreviation "PNT:".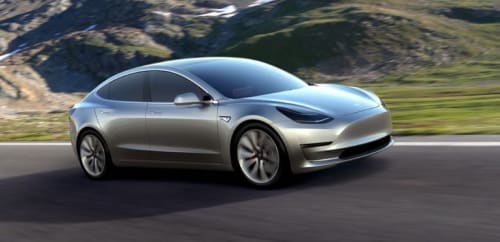 Tesla Model 3 Touch Up Paint
Free Shipping On All Orders

Color Match Guarantee
Shipped Within 1-2 Business Days

Color Match. Guaranteed.

Amazing Customer Support
We have Tesla Model 3 touch up paint to help you repair the paint scratches on your vehicle. Shasta White Pearl Tricoat - color code: PPSW, Deep Blue Metallic - color code: PPSB, Midnight Silver Metallic - color code: PMNG are just some of the paint color codes that we offer in jars, pens, spray cans and more. Get your Tesla Model 3 looking its best by picking one of the touch up paint color options above.