TouchUpDirect Paint Technology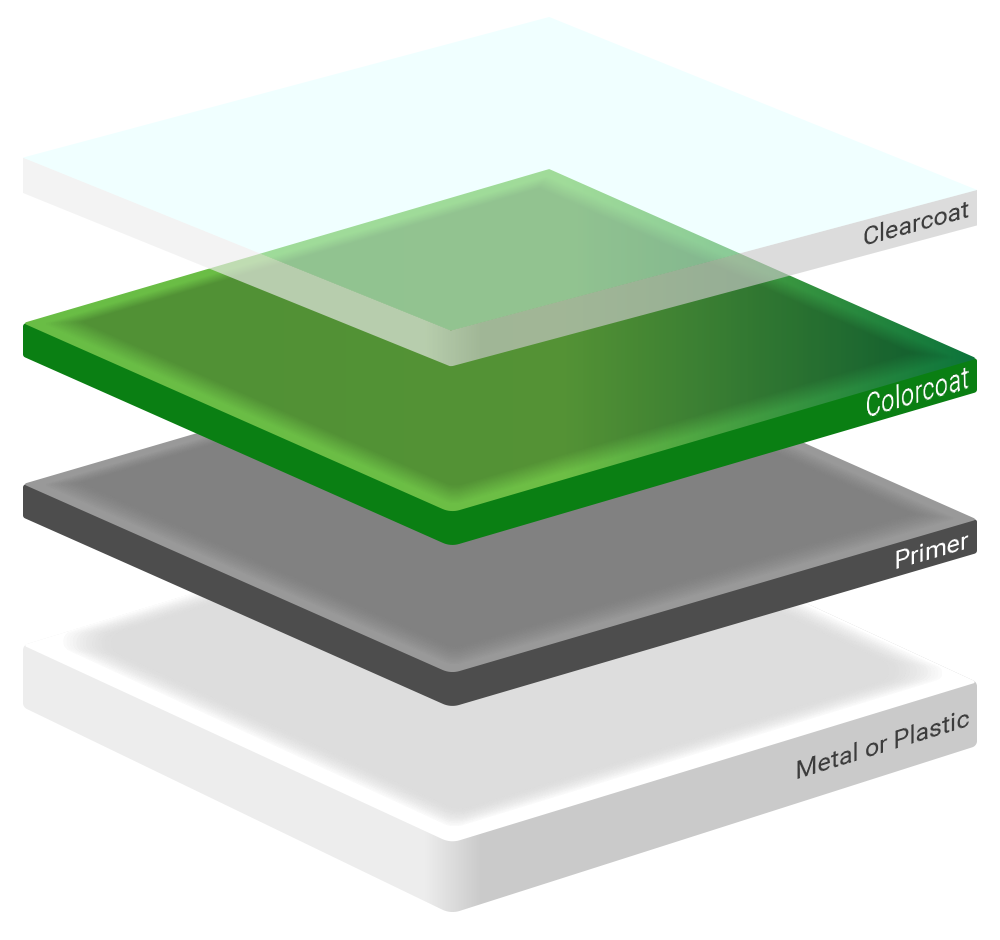 Clearcoat
Clearcoat paint is a thin, clear layer of plastic that is applied over the basecoat. This layer protects the paint from outside damage. It is treated with UV resistance to keep those sun rays off your actual color. There are two types of Clearcoat: matte and gloss. Visit our Clearcoat page to learn more about how it protects your car's finish and how to apply it correctly.
Colorcoat
Often referred to as the Basecoat, the Colorcoat paint is the actual color you see on your car. If the Colorcoat is blue, the car is blue. If the Colorcoat is white, the car is white. TouchUpDirect Colorcoat Paints are made of a waterborne technology that creates a much deeper, vibrant color. Use your vehicle's paint codes and paint a test card to ensure your touch up paint matches your car.
Primer
Primer paint creates a surface that will make your color stick. Lay it down before you put your basecoat on. It becomes even more important if your paint is down to the bare substrate. TouchUpDirect Universal Primer works on all types of material from metal to plastic. It adds an extra layer of protection against corrosion and improves how paint adheres to your car.
Our Touch Up Paint Applicators
Combo
The Combo is our 2 in 1 paint applicator. On one side, the brush. Flip it over and you get the pen. If you're unsure of which tool to use for your small touch-up job, this is the applicator you want. Combo paint applicator tools can support multiple touch-up paint jobs and have the option to perfectly paint any smaller-sized area of damage. Use them to fill in both areas of repair and scratches.
Aerosol
Our aerosol spray paints are designed to repaint whole areas like bumpers or hoods. They're also handy for body repairs and painting accessories. Get TouchUpDirect Aerosol Paint and you'll be able to cover entire panels of your car. Each paint can comes with a rotatable nozzle which creates a smooth fan pattern, leading to an even, professional-looking finish.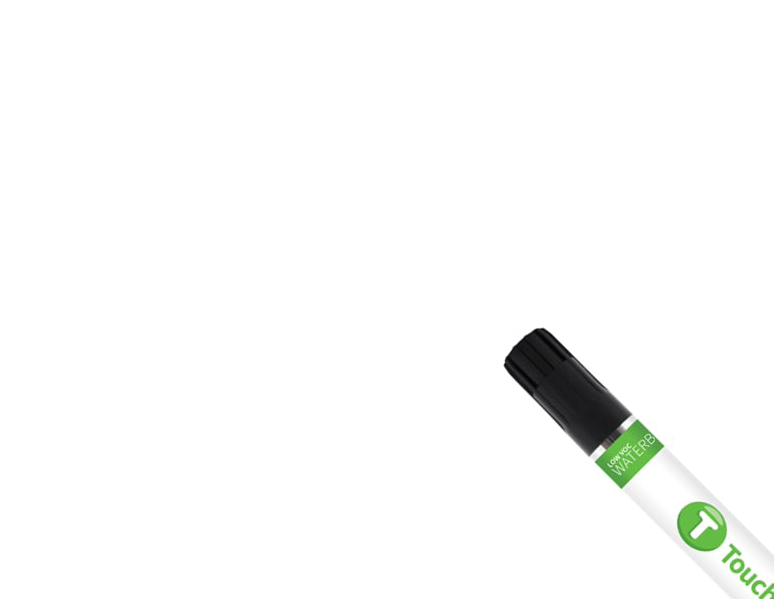 Brush
The brush device is a jar with a brush-in-cap style applicator for paint. It works well for chips and scrapes up to the size of a quarter. Brushes apply paint generously and are the ideal tool for filling in areas of damage.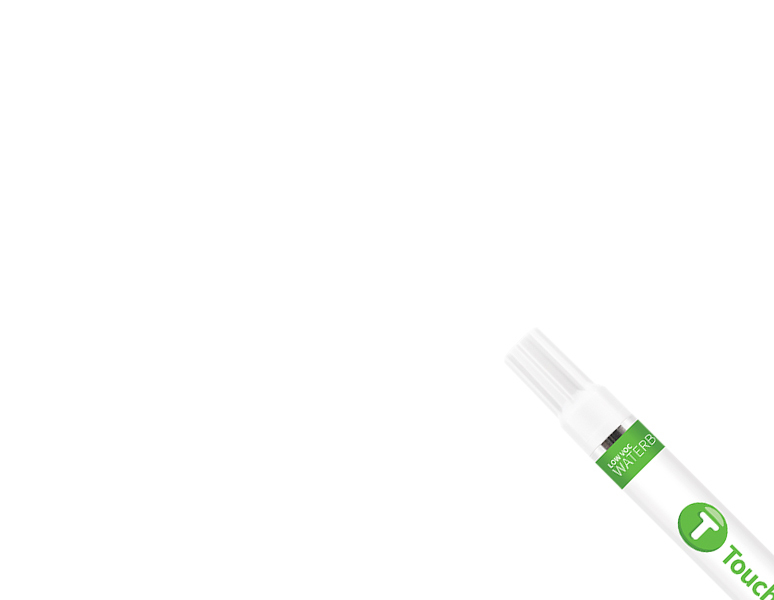 Pen
The pen has a firm, chiseled nib applicator designed to work on shallow rock chips and scratches that are pencil eraser sized or smaller. Pens provide a precise way to apply paint and cover the smallest, finest scratches.
Our Professional Paint Size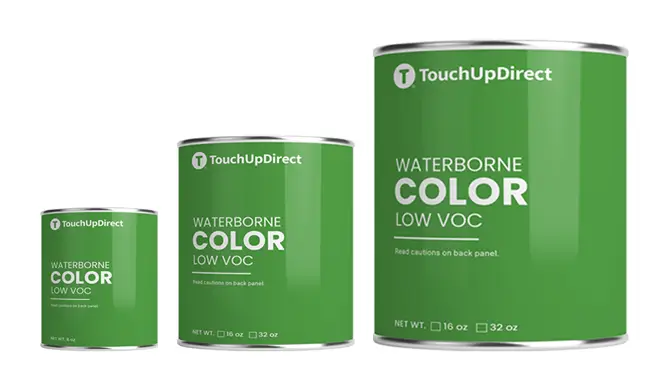 Professional sizes are ideal for those who have the equipment to tackle the larger or more complex jobs. The paint comes reduced and ready to spray. Do not order the professional sizes unless you have proper professional spray tools. You can be confident that you have access to the absolute best quality paint. Available in half pint, pint or quart sizes.