Free Shipping On All Orders

Color Match Guarantee
Browse Popular Automotive Makes & Models
Browse Popular Motorcycle Makes & Models
Free Shipping

Color Match. Guaranteed.

Amazing Customer Support
High-quality Auto Body Touch Up Paint by TouchUpDirect
TouchUpDirect exists to provide high-quality auto body touch up paint and give everyone the ability to patch up their vehicle's paint job without professional help. We produce exact-match paint colors, and with our team's years of experience, we can guarantee that you'll get a perfect color match for your vehicle. Just use our website to enter your vehicle's make, model, and production year, and we'll provide you with the full assortment of the available paint codes that match your ride. Then, choose the application method by selecting the product that suits your needs. We carry brushes, pens, aerosols, and bulk paint sizes for use with professional aerosol spray tools. No matter what vehicle you're driving, TouchUpDirect is here to make buying car touch up paint paint online quick and easy!
If you have any questions about our products or need assistance finding the right auto body touch up paint, give us a call or submit a customer service request today.
Applicators and Kits for all your touch up projects.>

Our colors are right out of the manufacturer's books! All you have to do is find the color code on your vehicle and we can get you the exact shade of paint that you'll need.
Combo
On one side, the pen. On the other, the brush. Two applicators in one tool.
Combo
The Combo's versatility makes it the right tool if you're unsure of the extent of the damage.
Each Combo is filled with 6 ml of our low-VOC touch up paint.
Aerosol Spray Can
Featuring a rotatable nozzle, our Aerosols are designed to re-spray entire areas.
Aerosol
The Aerosol's rotatable nozzle creates a smooth fan pattern good for bumper repairs, mirrors, and other large panels.
Each Aerosol is filled with our low-VOC touch up paint (10 oz.)
Brush
The brush-in-cap applicator easily covers wider areas while also handling very small scratches.
Brush
The Brush applicator is designed to handle slightly larger chips and scratches. It should cover areas the size of a quarter or smaller.
Each Brush is filled with 6 ml of our low-VOC touch up paint.
Pen
The touch up Pen applicator is designed for smaller scratches and rock chips. It'll cover areas smaller than a pencil eraser.
Pen
The Pen has a firm chiseled nib tip that will allow you to apply a small amount of paint and stay within the confines of the damaged area.
Each Pen is filled with 6 ml of our low-VOC touch up paint.
TouchupDirect Paint Technology
Our touch up paint system ensure a perfect color match, shinny finished and long lasting protection.
TouchupDirect Paint Technology
Here is the TouchUpDirect touch up paint system.
Clearcoat is a thin, clear layer of plastic that is applied over the basecoat. This layer protects the paint from outside damage. It is treated with UV resistance to keep those sun rays off of your actual color. Learn More About Clearcoat
Often referred to as the Colorcoat, the Basecoat is the actual color you see on your car. If the basecoat is blue, the car is blue. If the basecoat is white, the car is white. Our paints are made of a waterborne technology that creates a much deeper, vibrant color. Learn More About Basecoat
Primer creates a surface that will make your color stick. Lay it down before you put your Basecoat on. It becomes even more important if your paint is down to the bare substrate. Learn More About Primer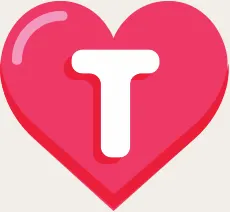 TUDCare
Our one time replacement warrantee that will cover your kit and color for an entire year.
We won't stop untill we get your color 100% matched.