The Dos & Don'ts of Winter Automotive Storage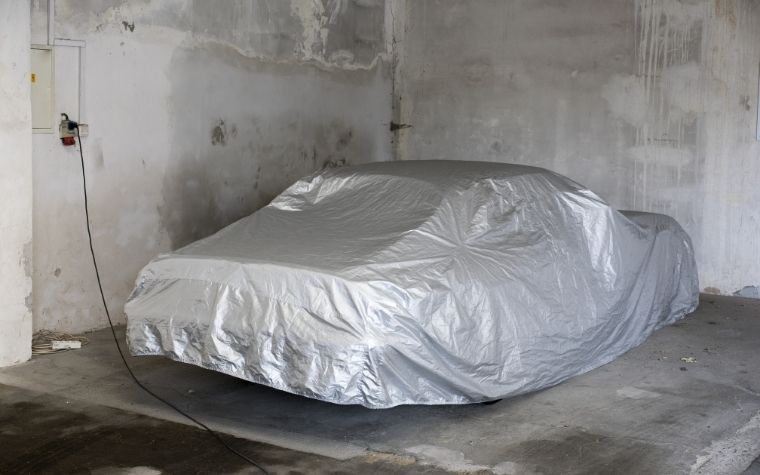 Even if you're the most careful driver around, there are still ways to protect your vehicle further. As the weather gets colder, you may believe that storing it in your garage is the best method to protect it from the elements. While you're right, there are still some additional steps to consider. Here are some of the main dos and don'ts of winter automotive storage to keep in mind for the upcoming season.
Do Clean It
First, clean your car. This may sound strange since you're going to store it for the winter. But do yourself a favor and perform preventative cleaning beforehand. Your car is important and you shouldn't allow harm to come to your ride due to negligence. Clean and wax your car prior to storage. Also, thoroughly clean the interior, exterior, wheels, tires, and everything else. Use this time to throw away any trash that has gathered inside, too. Clean the engine bay as well. Critters can nest in a car when you leave it unattended for a while. But cleaning up the engine and the rest of the vehicle deters that. In addition to all this, you must also consider mold and mildew. Do not leave moisture in your vehicle. Use drying packs and vacuums to remove it. Otherwise, your upholstery will become ruined, and it'll require a costly maintenance project in the spring.
Do Maintain It
Similarly, maintain your car like you would at any other time. Just because you're about to store your vehicle does not mean you should leave it unsupervised or unkempt. Change the oil filter and all the fluids. This includes your brake fluid, engine oil, transmission fluid, windshield wiper fluid, power steering fluid, and so on. You want your car to be in tip-top shape when it's time to drive it again. It helps to use a fuel stabilizer to prevent your gasoline from becoming stale. If you drive a vehicle that uses diesel, cover the engine with an engine heater to prevent coagulation. Lubricate all door hinges, hood latches, and locks. Even in a contained facility, these parts can freeze over. Make sure to pump up your tires to prevent flat spots. Since tires lose air over time, you should refill them on a regular basis. Batteries also require maintenance. Whether you decide to disconnect the battery altogether or use a long-term battery charger, keep this in mind for the upcoming storage. If you disconnect the battery, you will need to reinstall it and reset the internal clocks and radio when the time comes.
Do Take It Out Once in a While
You store your car to protect it from the snow and ice. Still, it's not a bad idea to take it around the block once in a while. Of course, this largely depends on your vehicle. If you drive a Lexus or another luxury sedan, and you're uncomfortable with exposing it to snow, ice, slush, or road salt, don't. However, you can still let your car sit idle with the engine on in this case. Open the garage door, or wherever you keep your vehicle, for air ventilation. Then, remove any car covers or insulation stuffers you use to keep it warm. Next, turn the automobile on. Rev the engine a few times, and wait until your car is at its appropriate operating temperature. As you let your vehicle run, you lubricate the engine and parts inside and remove condensation. Rather than let your car sit idle for months on end, it's critical to take it out or flex the engine to ensure everything works.
Don't Leave It Alone All Winter
When covering the dos and don'ts of winter automotive storage, we must, of course, discuss the important things to avoid. Perhaps the most crucial thing that you shouldn't do is neglect it. Don't leave your car alone all winter with no supervision. It doesn't matter if it's a luxury sportscar or family SUV, you should treat all your vehicles with proper care and maintain them well. While you already know how to clean and maintain the car, keep in mind the possible issues that may arise if you leave it unattended. Your fuel can coagulate, pests can nest inside, and performance issues can occur. Even if you just need to take a trip to the grocery store, be sure to care for your vehicle all year long. Neglect may lead to the need for costly repairs and upkeep in the future.
Don't Leave It Uncovered
Even inside a protected building or facility, winter still affects a car's cosmetics and performance. Condensation forms on the exterior, and it can freeze over locks, door hinges, windows, and lights. Therefore, do yourself a favor and invest in a car cover. Companies design car covers to pamper paint, protect against dings, and keep condensation and dust off your vehicle. There are thermal car covers for winter storage that insulate the vehicle, guard its interior components, and prevent moisture damage. Never leave your vehicle uncovered in the winter and risk these issues.
Don't Leave It Just Anywhere
Finally, don't leave your car in a random spot. The best places to store your vehicle during the winter are garages or storage facilities. Either option should have concrete floors and insulated walls. While the space you choose doesn't need to have climate control, be sure that it draws out extra moisture from the air. Structured buildings with concrete floors are better than old barns or bare earth because there's a lower chance that pests will enter the car. Rodents nest inside old buildings during the winter, and your vehicle is prime real estate for them. Rodents can fit inside exhaust pipes, air intakes, and other small openings. Block off these gaps to avoid pest-related issues.
When it comes to winter automotive maintenance, why not use this time to attend to old or peeling paint? TouchUpDirect is the go-to distributor for all automotive paints and touch up applicators. Winter is the perfect time to store your new Lexus, so check out our selection of Lexus OEM touch up paint. Even if you don't drive a Lexus but want to touch up your ride, use our online database to find the right car paint and applicator for you. Can't find what you're looking for? Call us, and our expert team will happily assist you.