Auto Insurance: Does It Cover Cosmetic Damage To Your Car?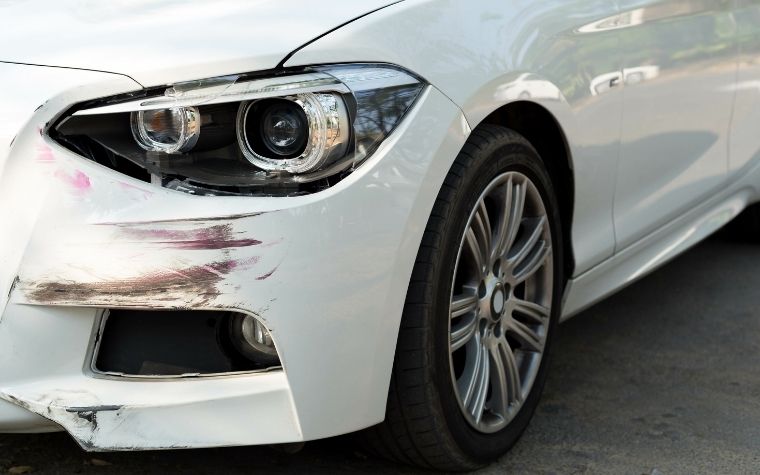 Unfortunately, automotive accidents happen. While some are devastating and have grave consequences, most are minor and cause little issue. What happens if you want to get insurance involved? Read this guide on auto insurance to find out if it covers cosmetic damage to your car. You'll see that the answer is not so simple, and there are many considerations to make before you file a claim.
What Is Auto Insurance?
Auto insurance covers the risk and liability of vehicle owners. If there is a collision that damages the vehicles involved, car insurance covers the risk of any financial liability. While some states do not require auto insurance, most do, even at the most basic level. In the states that do not require it—Virginia, New Hampshire, Massachusetts, Florida, Texas—vehicle owners must pay the state through bonds or taxes. The states that do require compulsory insurance set standards for bodily injury limits and property damage limits. Vehicle owners who live in compulsory states but do not have proper insurance are subject to fines, license suspension or revocation, and possible jail time. In the US, the main insurance providers include Geico, State Farm, Progressive, Allstate, and USAA, though independent insurance agents or brokers also exist. They offer various liability coverage packages ranging from rental coverage to combined single limit, split limits, and full coverage plans.
Does It Cover Cosmetic Damages?
With that said, the question remains: does auto insurance cover cosmetic damages to your car? There is no simple answer here. It doesn't matter whether you're the most defensive driver on the planet, small accidents happen. Someone may back into you at the supermarket, you may run over the curb, or someone may accidentally hit your bumper at a busy intersection. All told, even if you're the most careful driver, you may experience a small accident at some point. Hopefully, this only amounts to a few minor scratches or dents. Does insurance cover those? Read on to hear the simple and long answer below.
The Simple Answer
The simple answer is that, in some cases, insurance will cover cosmetic damages. Collision insurance will cover minor damage to your vehicle. But perhaps more importantly, will the damage require a claim? When you file a claim, you request that the insurance company cover repair costs. Minor damages may be so simple that there's no claim necessary. Keep in mind that if you file a claim, you risk increasing your insurance. If you'd rather keep your insurance premiums down and avoid any complications with your insurance company, fix the problems yourself.
The Long Answer
If you do decide to file a claim, there are certain factors to keep in mind. First, does the damage affect the overall aesthetics of the car? Are the repair costs covered through the deductible? Can you afford to pay out of pocket for the repairs? If you still wish to file a claim, you can. Just make sure you understand the risks involved first.
Mainly, you will risk paying higher premiums after making any insurance claim. Even if you decide to settle the damages outside of insurance, you still need to tell them about the incident. There are moments where you may not file a claim while the other driver does. In this instance, your insurance company may drop you for not disclosing all pertinent information on time. If the damage is your fault, your premiums will increase. If it is the other driver's fault, their liability insurance should cover the damage.
What if someone intentionally damages your car? Whether due to road rage or unruly teenagers, if someone vandalizes your car, you must first notify the police. Any act of vandalism is a crime, and it's your right to inform law enforcement if you feel it's necessary. Some insurance companies even offer protection insurance policies where you can make a claim. Depending on the severity of the damage, it may make sense to address the repair yourself. Otherwise, if the damage is serious, you should file a claim. Provided you were not at fault, collision coverage should account for minor damage. Some insurance plans also provide a car-paint protection option. Regardless, comprehensive insurance covers keying, fallen objects, and other minor setbacks that cause dents or scratches, including accidents.
Sometimes, things distract you, and you end up scraping a stationary object, sideswiping another vehicle, hitting a tree or branches, or being hit by a car door. Comprehensive insurance plans should cover these incidents if you feel a claim is necessary. Consider your deductible before filing any claims on dents or scratches. A deductible is the amount of money you pay before the insurance company steps in to pay the rest. This deductible may fall between a few hundred dollars to a thousand dollars. If the price to repair your vehicle is less than the deductible, it's not worth filing a claim. Avoid paying a higher insurance premium and fix the damages yourself. However, if there are lingering or worsening issues from even a small automotive accident, a claim is worthwhile. Always let your insurance company know before making a claim, but keep in mind cost, deductible, and the resulting increase in your premiums before submitting your claim.
What Insurance Does Not Cover
There are still circumstances in which your insurance company will not provide coverage. Keep in mind that your insurance will not cover scratches from age or wear and tear. Additionally, your own negligence or ignorance of potential car damage does not entitle you to a claim. Insurance companies may also reject claims if you violated your insurance policy or failed to make an immediate claim. While auto insurance protects drivers from financial liability in certain situations, it does not entitle you to protection due to your own fault.
Whatever happens, know that there are simple solutions to any minor scratches or dents on your car. TouchUpDirect has the best automotive touch up paint to hide those scratches or dents and make your vehicle look as good as new. Check out our vast selection of vehicle touch up paint to see for yourself. Whether it's for an SUV, sedan, van, or pickup truck, we've got you covered. Use our online vehicle database to find the right automotive touch up paint for your vehicle. If you can't find the specific paint code or applicator you're looking for, call us, and we'll help you. Buying touch up paint has never been easier than with TouchUp Direct.