Give Your Car a Facelift: Expert DIY Tips On a Budget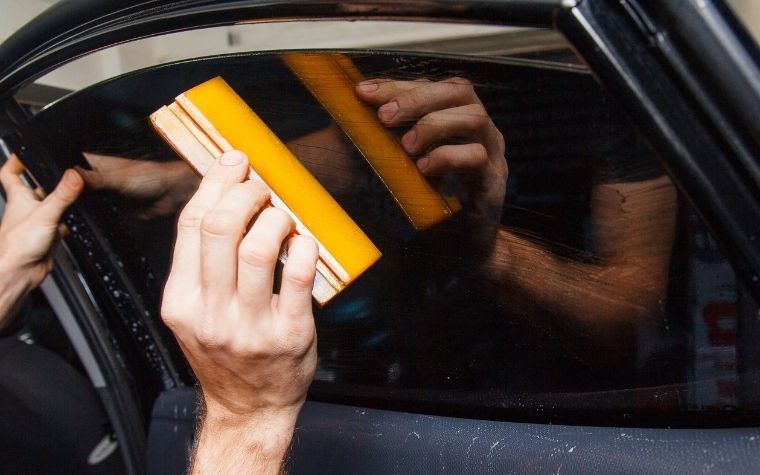 Everyone wants their car to look good. But what if you don't have a ton of money to throw around for fancy upgrades? It's no problem. There are a ton of things you can do to give your car a much-needed facelift. From deep cleaning your interior to replacing the tinting and repainting the body, here are expert DIY tips to give your car a facelift on a budget.
Fresh Paint
Don't panic, there's a lot you can do with this idea. If you have the budget, go all-out and have your vehicle professionally sanded down and repainted the exact same color. If you have a Ford Mustang, for example, all you need to do is look up Ford Mustang paint codes.
Don't have that kind of a budget? No worries, you still have some pretty great options. You can give your car a DIY paint job. Or you can use a repair pen to fix small marks and scratches.
Fix Your Windshield
A chipped or cracked windshield can really make your vehicle look depressing. You won't enjoy driving it, and nobody will enjoy looking at it. Fortunately, this issue has an easy solution; replace your windshield! Many times, your insurance company will cover the costs for you.
Re-Tint Your Windows
Tinted windows look cool if they're not peeling. Take the time to strip your old tint and reapply new film. Just be careful to ensure your tint isn't dark enough to impair your vision or break the law.
If your vehicle doesn't have any window tint, consider adding some, especially in the back. Tinted windows look sophisticated, edgy, and intriguing.
Deep Clean and Detail
Driving around in a sticky, dirty vehicle just feels gross. You don't have to live like that anymore. Whether you do it yourself or hand it over to the professionals, take the time to deep clean your car from the inside out. Vacuum and clean the carpets and seats. Wash the seat belt straps, center console, and dashboard. Clean out those dirty cupholders and wipe down your steering wheel. Once you're done, consider adding an air freshener, a sleek steering wheel cover, new floor mats, and car seat covers. Your interior will look brand new, and once your vehicle's exterior is cleaned, it will look new as well.
Get New Wheels and Rims
Our final DIY tip to give your car a facelift on a budget includes your wheels and rims. Flat treads and mismatched rims don't do you any favors. Invest in a new set of tires, not only for aesthetic sake, but for your own safety. If your rims don't match, are chipped, or are just plain ugly, swap them out for a shiny or matte set. Your ride will look and feel so much better.