Car Essentials: How To Prepare an All Seasons Emergency Kit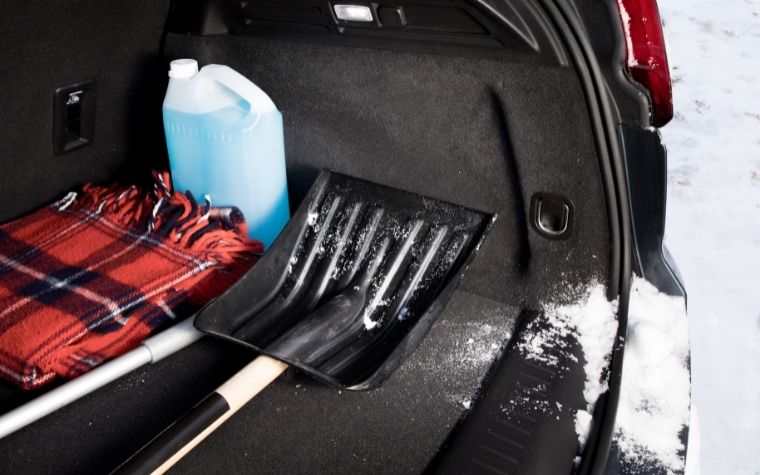 Every car owner knows an emergency is bound to happen. Whether it's minor or major, you should be prepared for vehicle mishaps. You don't know when these misfortunes will occur, so it's smart to be ahead of the game by having a year-round emergency kit. This kit will include supplies to help you navigate potential incidents. To make sure you have all the necessary car essentials, you must know how to prepare an all seasons emergency kit.
What Is a Car Emergency Kit?
A car emergency kit is a set of supplies located in your vehicle in case of an unforeseen event. These are tools that will help you navigate your way out of danger. For example, a flat tire on a highway or a vehicle that's stopped will need assistance, and your supplies will help.
Why Prepare an Emergency Kit?
Anything can happen on the open road, and you don't want to be unprepared. Emergency kits are good to keep in your vehicle because you're able to address problems and take steps to fix them quickly. Having equipment is a sign of good preparation and will save you time during minor car malfunctions. Not only will a kit benefit you, but it will also benefit your passengers in case of a medical emergency.
Types of Kits
Generally, there are three different types of car emergency kits. Depending on the severity of the situation, you will need additional supplies. These kits are broken down into three categories:
Basic. A basic kit is composed of standard supplies a driver may need in case of an emergency. Supplies include essential tools, flashlights, and broad medical materials.
Medical. A medical kit is also known as a first-aid kit. Supplies include bandages, disinfectants, and medicine. Individual-specific goods, such as inhalers and EpiPens, should also be included in the kit.
Automotive. An automotive kit consists of jumper cables, a flat tire kit, and other tools that you'll likely need in an automobile emergency.
Although these are three different kits, it doesn't mean you have to choose between them for what to include in your vehicle's emergency kit. Most people curate a variation of the supplies that best suit their car and potential accidents that could occur.
What Should I Put in My Kit?
When compiling your emergency car kit, think of all the essential items you may need. Of course, depending on the size of your car and the region you live in, supplies will vary. To get started, here is a list of things to incorporate into your kit.
The Essentials 
A spare tire 
Tool kit 
Jumper cables 
Motor oil 
Flashlight 
Batteries 
Car charger for cellphone 
Bottled water 
Non-perishable food (energy bars, dried fruit, nuts, etc.) 
Blanket 
Basic toiletries (personal hygiene products)
Whistle 
Cold weather items (snow brush, shovel, and windshield wiper fluid)
Extras 
Battery-powered radio
Local road maps
Car escape tools (seatbelt cutter)
Duct tape
Rope
Candle with matches
Car paint. For example, if you have a Volkswagen, carry Golf touch up paint to fix minor scratches and chips on the body of your car.
Special Considerations
When preparing your emergency kit, keep in mind the size of your vehicle. Larger vehicles have room to store a big kit, while smaller vehicles are only equipped to hold a limited number of items. Therefore, it's important to organize accordingly. For smaller vehicles, when deciding what makes the cut, list items from most important to least important. This will help you create a condensed kit, perfect for your vehicle.
Essential Emergency Contacts
No one plans on an emergency happening, but if you find yourself in an unexpected situation, there are a few contacts you should have on hand.
Roadside assistance. If your vehicle breaks down, gets stuck, or you're in an unfamiliar area, roadside assistance will help you get out of harm's way.
Your insurance provider. After an accident, contact your insurance provider to go over the details of what happened. You can also file a claim for accident-related injuries.
Emergency assistance. In case of an emergency, 911 is the most reliable number to help you during your situation.
Personal emergency contact. Having an emergency contact is important because first responders will reach out to your contact and make them aware of the situation in case of severe injury.
Roadside Safety Tips
Roadside emergencies are common, and most drivers will experience some form of vehicle trouble. Whether it's a flat tire, dead battery, or accident, a situation will occur. To prepare yourself, we have a few tips to help you stay safe.
If you notice car trouble while driving, pull over. This will ensure your safety and the safety of other drivers on the road by removing you from traffic.
Warn other drivers that you're having vehicle issues. Turn on your hazard lights when you suspect car trouble. This will redirect other vehicles and get the attention of emergency assistance.
Please don't leave your vehicle until it's safe. If you're near traffic, cars are passing you by. To avoid injury or sideswipes, exit the car from the passenger side (or the side that's away from traffic).
Know when to call for help. If you're experiencing vehicle trouble you can't fix, call a professional to assist you. Avoid "DIYing" any repairs if you're not sure what you're doing.
Emergencies can happen anywhere at any time. The most important thing is to ensure your protection and the safety of those around you. Therefore, a car emergency kit is a necessary tool for unforeseen events. Whether it's a tire blowout or brake failure, being ready for the unexpected is always a smart move. To create your own kit of much-needed car essentials, remember to keep in mind how to prepare an all seasons emergency kit.
If you're looking to add a tool today, consider TouchUpDirect. We specialize in a variety of touch up paint and applicators for all types of vehicles. When you notice a scratch or chip, touch up paint prevents further damage to your car's exterior. It also saves you a few bucks from going to the auto shop. Search our database for the color that matches your car or give us a call. We'd be happy to assist you!