Color Inspirations for your Jeep
It was with utter devastation that we learned of Jeep's decision to axe Mojito!, Punk'n Metallic, and Bikini from their color lineup. We may have lost Jeep's funkiest colors forever or it just might be a supply issue. Either way, pour one out for Bikini Blue. Since we don't know if or when these are coming back, we thought we could be your mood board. Should anything happen to your precious Jeep, a Jeep touch up paint project can get your flair back!
Let's explore the weird side of custom painted Jeeps together!

It's Piiiiiiiiiiiiiiiink
Life in plastic, it's fantastic!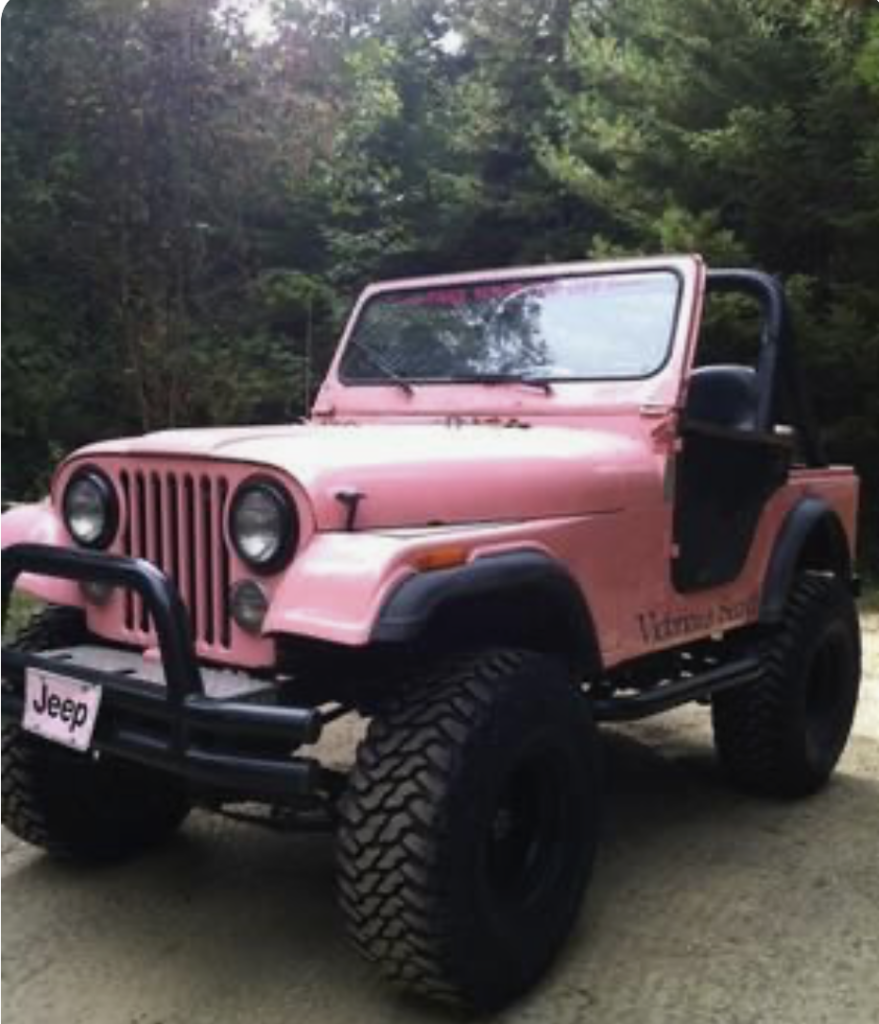 It takes a special soul to cruise around the world in a bright pink Jeep. Are you that special soul? Well then consider touching up your Jeep with this custom paint job, perfect for meeting Ken and Skipper back at the Dream House.
Lava Colored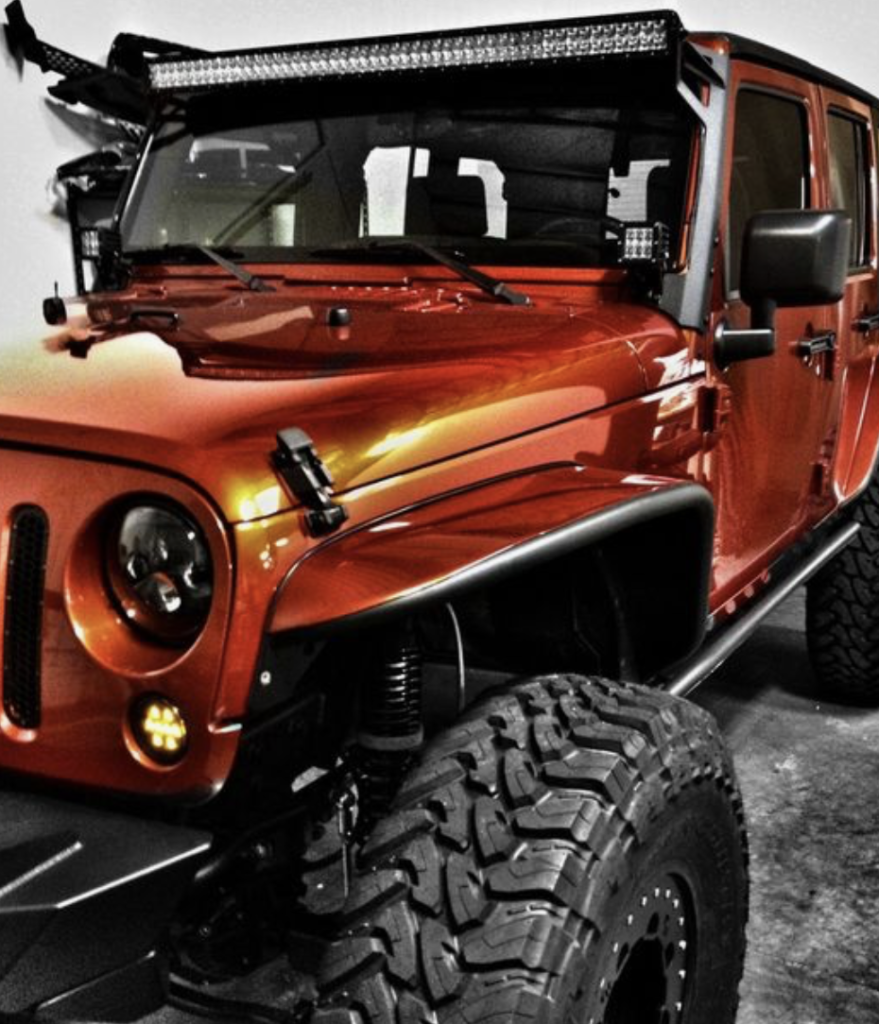 Paint your Jeep this shade of custom metallic orange. Blend in with the lava. Lava can't get you if it doesn't know you're there. It's a foolproof plan.
Fun With Accents
Take a minimalist approach and just highlight a normal color with some flashy accents. I bet if we tried hard enough, we could make it look like your car was on fire. I'm not sure why we'd do that though. Feels like a bad state for your car to be in.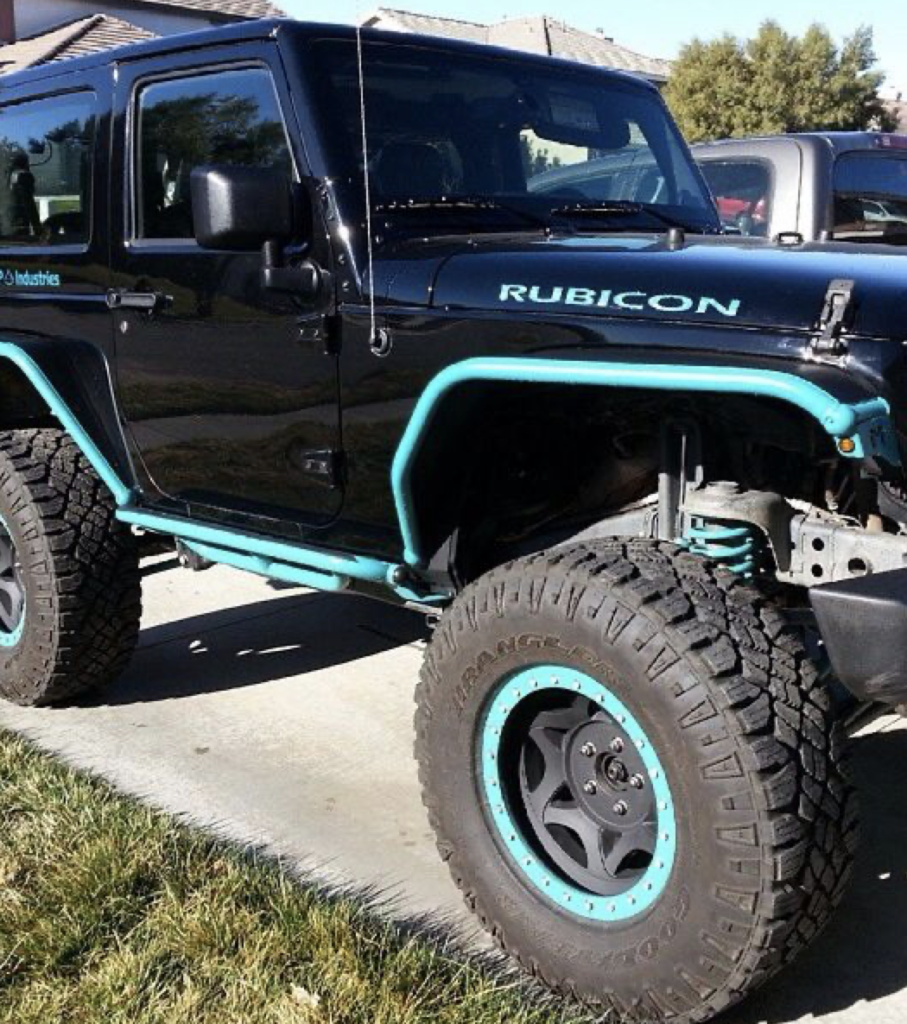 You don't need to paint the whole thing to make your vehicle look unique. Why not highlight a more traditional color with some fun accents?
Holographic Jeep
Taste the rainbow. No…wait. Don't lick your car. That's not what we were say-STOP LICKING YOUR CAR.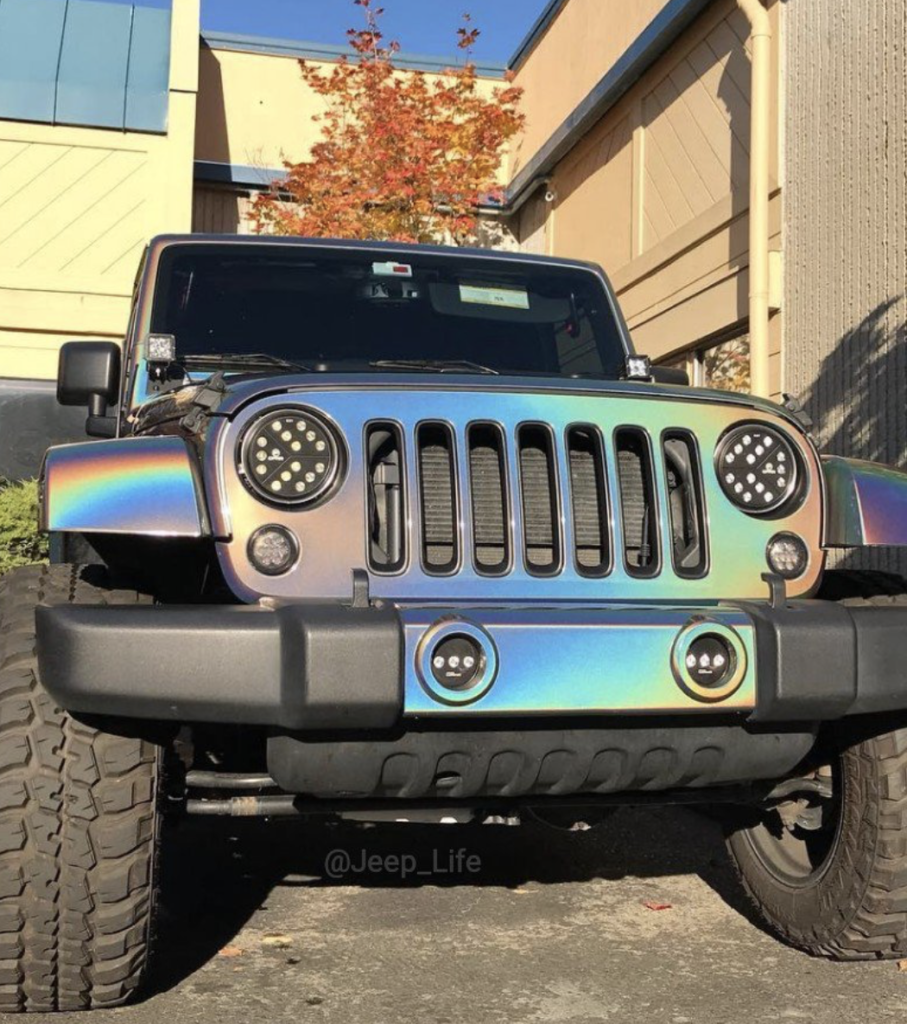 The inspiration for this shade of color seems to be "what if a rainbow was angry sometimes?" Touch up your Jeep with this custom holographic paint job (though keep in mind that holograms and holographic are not the same thing. That's something new I learned today.)
The Tiffany Blue
Just because you can go off-road, doesn't mean you're not fancy.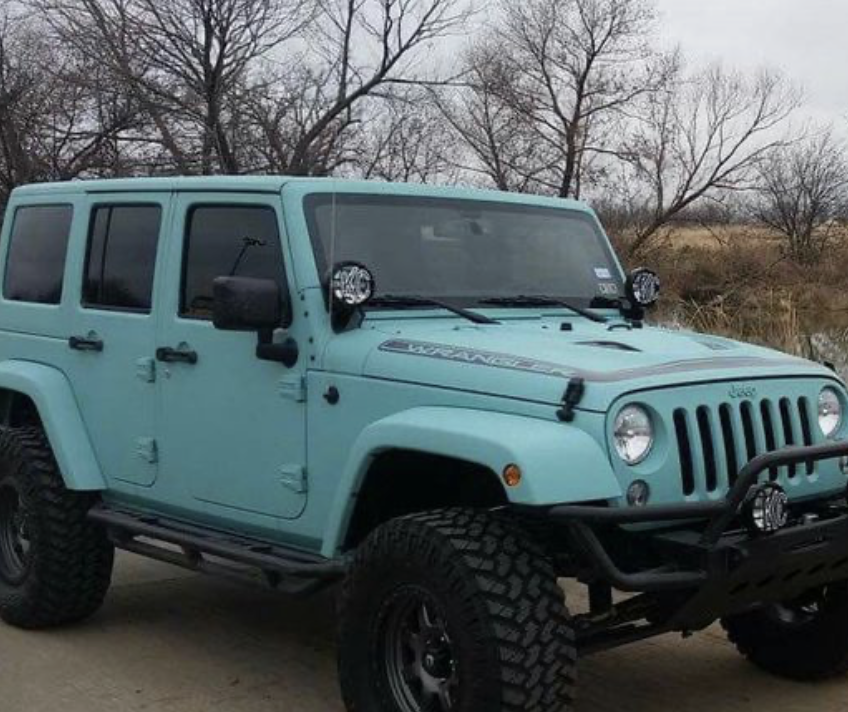 Imagine this shade in the desert, brighter than the sun. Or in the woods, the paint glowing uniquely among the trees. Or parked in front of a Tiffanys…like a psychopath.
The "A Dinosaur Has Eaten Me"
It's not enough to just cosplay as an employee of a dinosaur amusement park and stamp that seal on the side of your jeep. One must get a paint job that says "A T-Rex tried to swallow my car and failed."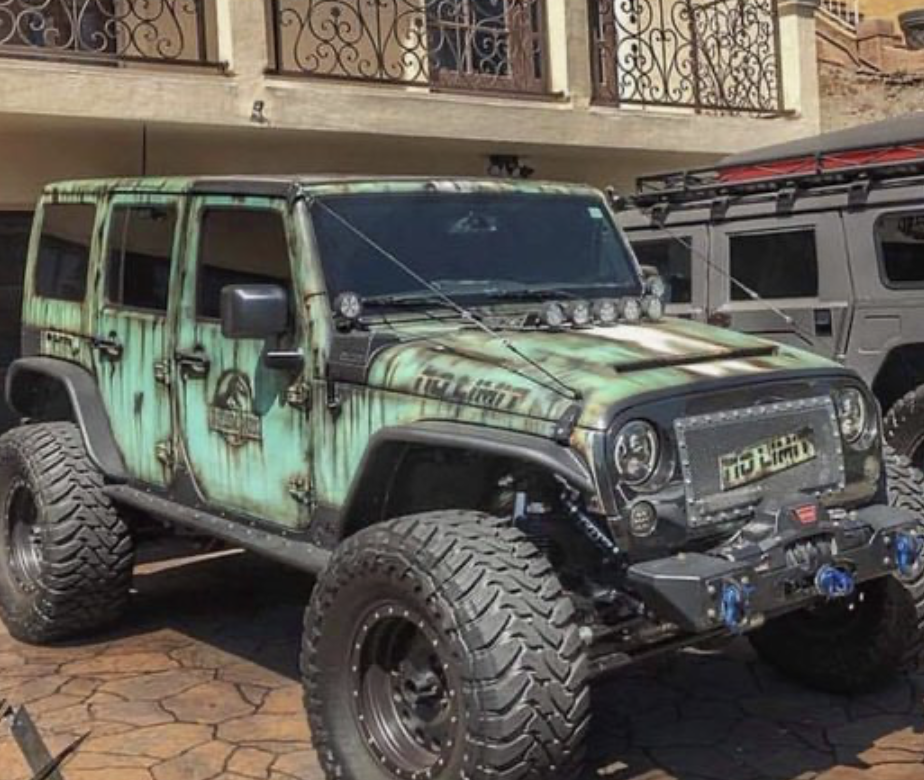 Check out our Pinterest with boards similar to this one