Removing, Painting, and Mounting your Lexus Badges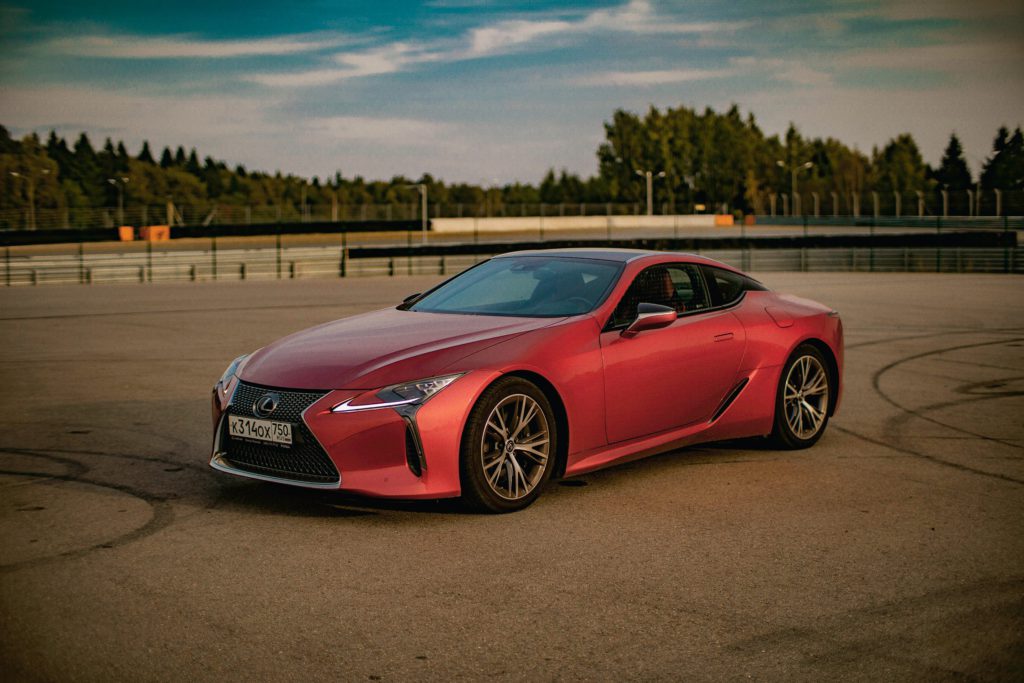 Getting started with DIY car customization
Have you ever wanted to enter the exciting world of vehicle customization? No? Well…could you pretend? Thanks! Anyway, where were we? Ah, yes. Customizing your car. A smaller project you can start out with is painting your car's badges. Customizing your vehicle's badge is one of the easiest ways to modify your car. It requires a small investment of time, won't alter the performance of your car, but can immediately change how people perceive your vehicle. The perfect first step.

You can add or remove a badge in minutes with a few tools. Painting and reinstalling the badge can be done in one afternoon. In order to paint a badge, we highly recommend removing it from your car first because it doesn't take long to accomplish and results in a much cleaner, more professional paint job that does not require extremely careful use of painters tape.
How to remove a Lexus badge:
Most Lexus badges are attached by adhesive double-sided tape. We recommend looking up your model to make sure there are no clips or screws you need to remove as well. Once determining it is attached with adhesive, use these tools to remove your badge:
Hot air dryer or Heat gun
High grade steel fishing line
Thick leather or leatherette gloves
Plastic set of prying tools
Steps to remove badge:
Do your research. Find out what is behind your badge for your specific model and know what you want to replace it with. If there are problematic holes, gaps, or spaces consider using an overlay instead of badge removal. Look up the information about your specific car to see if there are pins attaching your badge to your car. Know where they are so you can carefully apply pressure to the right spots when removing your badge.
Heat the badge with a hot air dryer on high or a heat gun on low for ten to twenty seconds at a time keeping it moving at least two inches away from the surface. (Warning: If you're using a heat gun, you may burn off paint or make the badge so hot it burns you. We recommend using a hot air dryer.)
Run high-test fishing line back and forth in a sawing motion between the car and badge. Wear gloves to protect your hands from the hot surface and sharp fishing line. Repeat the heat-and-sawing process as needed to work through the badge piece by piece.
How to paint a Lexus badge
To paint a badge, prepare the area you want to paint it by covering the surface with disposable paper or plastic. Choose a well ventilated area with no wind.
Tools needed to paint a badge:
Goo-removing solution
Paper towels
Warm soapy water
2000 grit sandpaper
Tack cloth
Wax and grease removing wipes
Primer paint
Color paint
Clearcoat paint
Steps to paint a badge:
Clean the badge front and back with a goo-removing solution to remove residue from adhesive that attached it to your Lexus.
Prepare the badge for painting by scuffing it using the technique of wet sanding with 2000 grit sandpaper.
Wash the badge with warm soapy water, rinse it and dry it. Wipe it with wax and grease removing wipes.
Paint the badge with one coat of primer paint, let it dry.
Paint the badge with color paint, repeat if desired, let it dry.
Paint the badge with clearcoat paint. For water-soluble paints, clearcoat is required. If you want a matte-finish, choose a matte finish clearcoat.
What to use to get rid of goo?
Whether you're removing the OEM adhesive that is keeping your badge in place or undoing a previous custom job, we recommend using Goo Gone Automotive spray to deal with the gunky crud that sticks to your car and badge after removing it.

There are a couple of other options, but they come with risks:

De-Solv-It – Works to remove the goo, might also remove a bit of car paint.

WD-40 – Will help remove the goo and protect your car's finish somewhat, but will eventually accumulate dirt and be hard to remove.

Isopropyl Alcohol diluted to 10% strength – Works to remove the goo, but is very risky to use because it can easily strip the paint off the car if you don't dilute it.

No matter which solution you use, test it on an inconspicuous part of your car before using it extensively to see if it affects the finish. Also wash all exposed materials with warm soapy water after you're done to prevent additional corrosion.
How to mount your Lexus badge
To reattach your badge, use nuts or clips if available. If your badge is not designed to be attached with either of those, use either double-sided tape or using glue.
In most cases, we recommend using tape over glue. Tape is easier to attach, carries less risk of damaging your finish and won't run or ooze out the sides of your badge like glue will. Glue offers a stronger, more permanent attachment, but in most cases, a hold that strong is unnecessary. In the factory badges are adhered with custom cut double-sided tape.
One possible drawback of using tape is it may make the badge stick out slightly further from the body of your car. To avoid this, use a thin tape and cut it into short strips to avoid overlapping.
Tools needed:
Warm soapy water
Wax and grease remover wipes
Goo-removing solution
Paper towels
3M automotive double sided tape or 3M Plastic Emblem Trim Adhesive
Steps to mount your Lexus badge:
Clean the area where the badge will be put back on the car with a goo-removing solution and paper towels. Apply more heat as necessary to soften previous adhesive before removing. If possible, leave a fine outline of where the badge was to serve as a guide to putting it back on.
Wash the area with warm soapy water, rinse and dry.
Clean area with wax and grease removing wipes. Wait for it to dry.
Apply adhesive tape or glue to the back of your badge. If using glue, use the minimal amount of glue spread thinly.
Place the badge on your car using the outline of where it was previously as a guide, gently hold it in place for at least 15 seconds. If using glue, hold it for longer -at least thirty seconds and use painters tape to keep it in place for several hours so it doesn't shift.
Wait a few hours, preferably overnight, before taking your newly painted Lexus badges out for a spin. If you don't, they might fly away in the wind!

Feeling inspired to repaint your badges? Start your Lexus touch up paint journey here.