5 Details You Might Not Know About Driving in the Rain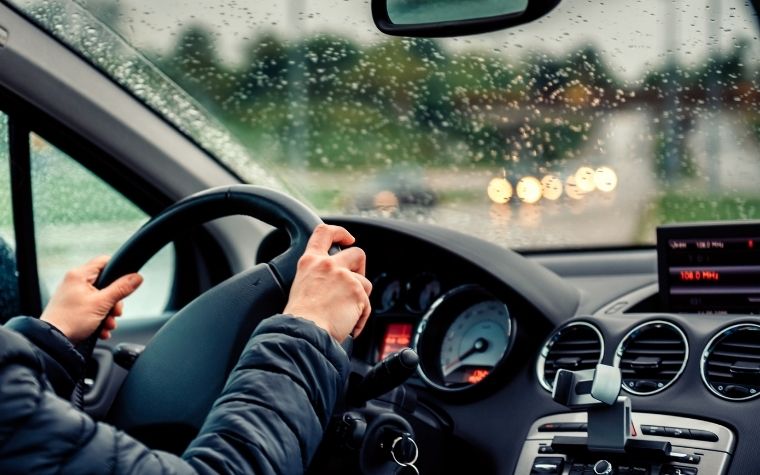 Driving on a warm, sunny day is the opportune time to run errands, get good miles in for a trip, or enjoy a long ride on the open road. However, it can quickly become a bad drive when unfavorable weather makes a surprise appearance. So, what can you do when you see a storm appear in the distance? Here are five details you might not know about driving in the rain and how to keep yourself safe.
Beware of Hydroplaning
In rainy weather, tires can quickly lose control and hydroplane, sliding uncontrollably and risking safety. No matter what kind of car you drive, less than an inch of rain can easily cause you to lose control of your vehicle.
So, a detail you might not know about driving in the rain is to drive slowly during rainy weather. If you start to hydroplane, take your foot off the gas pedal and allow the car to slow down. Slowly steer in the direction you're hydroplaning until you have control, helping you realign with your vehicle. Ensure that all steering is slow and controlled.
Puddles Aren't Your Friend
Although it can feel tempting to splash through a big rain puddle, it's a counterintuitive step. Water that gets into the engine compartment of your vehicle can damage the internal systems.
So, make sure to go around puddles and avoid running water. If there's a middle lane, drive through it to avoid deep water that might develop as it rains.
Don't Slam the Brakes
A big tip for breaking is not to slam your foot on the brake when coming to a halt. Because of the rain accumulated on the road, you could slide into another car in front of you or off the road. You can either cause harm to someone else or yourself.
So, when you need to bring your car to a halt, take your foot off the accelerator earlier than you usually would ease into a stop. Slowly apply pressure to the brake pedal and bring your car to a complete stop. Lastly, do not use cruise control in rainy weather.
Leave Your Headlights On
Driving in complete darkness is one of the most dangerous decisions. It's even more true when you're driving in rainy weather. Rain can also obscure your vision and prevent you from seeing hazards and dangers on the road. So, ensure that both headlight bulbs function correctly and keep your headlights on the entire time.
Avoid Driving With Obscured Vision
Heavy downpours and hail can quickly overwhelm you and prevent you from seeing the road properly. So, you must regularly replace your windshield wipers to keep debris out of your vision. It's also essential that your rearview mirror, side mirrors, and backup cameras function to avoid running into unseen hazards.
Rainy weather can bring debris and hail, quickly leaving your car scuffed and scratched. Luckily, we at TouchUpDirect provide high-quality touch up paint for any make and model you own. You can buy Toyota touch up paint online for your Camry, Corolla, Prius, and many other models.