3 Tips for Choosing the Right Touch Up Paint for Your Car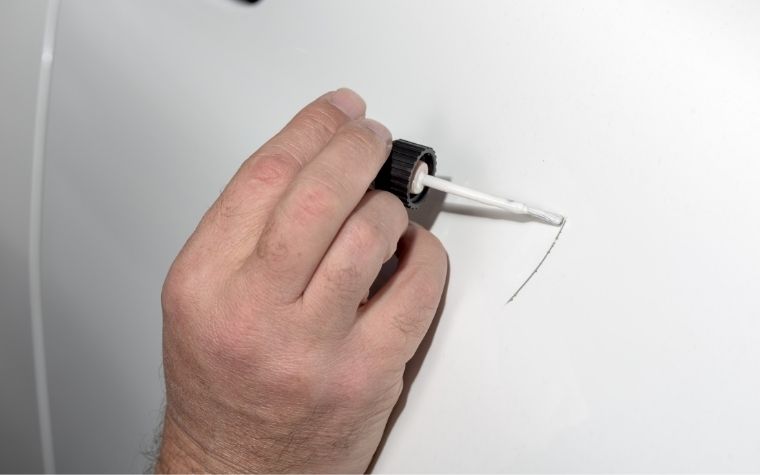 Whether it's highway driving or off-roading on trails, cars go through a lot of use in their lifetimes. Car and truck owners put their vehicles through a lot, so it's no surprise that car paint gets scratched, dirty, and damaged. If this happens, consider these three tips for choosing the right touch up paint for your car to make it look new.
Don't Let Names Fool You
When it comes to a vehicle's paint codes, don't let the names fool you. Automobile manufacturers use different names for their paint codes all the time, to the point where two paints that are exactly the same are associated with two different names. Many times, car paint manufacturers rename colors due to slight formula changes. These may slightly affect your car's color, but the color probably isn't too far off from the OEM design. Don't be alarmed if your car uses an older paint code that has a different name, as this happens often.
Remember That Your Color May Not Exist
Most of the time, car paint codes only apply to metallic or matte finishes. If your car has a two-tone or tricoat finish, its paint code may not exist. That's okay. Simply determine which two paint codes make up the current two-tone color scheme and order those separately. The same goes for tricolor or multicoat applications. Break down the color combinations to their respective colors and then determine the ratio of the base color to the accent colors.
Use a Paint Code Database
The last tip for choosing the right touch-up paint for your car is to use a paint code database. Fortunately, at TouchUpDirect, our paint code database is simple, fast to use and accurate for many different vehicle types. To use it, select between an automobile or motorcycle. Then, select the make, year, and model. From there, you'll see a plethora of paint codes from that vehicle's production history to choose from along with various paint applicators and applicator kits for your paint touchup.
With that said, at TouchUpDirect, we understand the importance of preserving your car's exterior no matter what happens. Our touch up applicators preserve all types of vehicles. For instance, you can buy Ford touch up paint to fix that off-roading scratch on your truck, or you can use our paint code database to find the right paint and applicator for your specific vehicle based on its year, make, and model. Call us with any questions; we're happy to help you find the vehicle paint and touch up applicator you need.