3 Reasons We Still Love the Ford Focus RS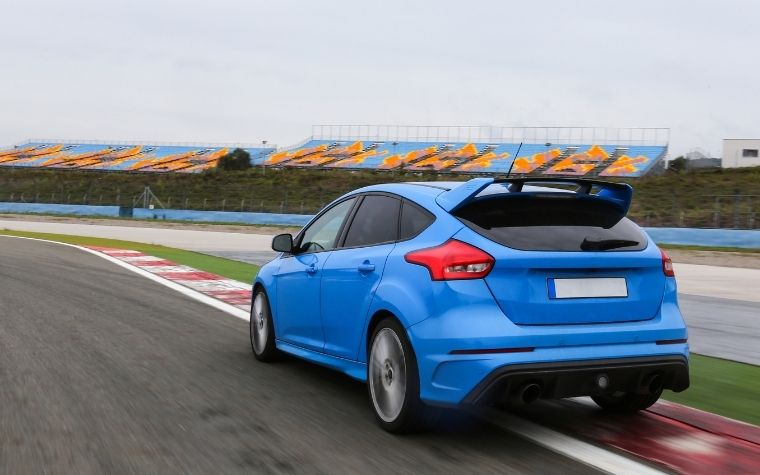 Ford has had many iconic cars in its lineup: the F-150 pickup truck, the Mustang, and the Thunderbird, to name a few. But we're here to talk about the Ford Focus. Specifically, the Ford Focus RS comes with many perks and, not to mention, looks fantastic. The reliable Ford Focus RS isn't something to ignore. Here are three reasons why we still love the Ford Focus RS and what you need to know about it. Before you know it, you'll be leaving the dealership with your very own.
What Is the Ford Focus?
Ford introduced the Focus model to the world in 1998 in Europe and in 2000 in the United States. Over time, it has become a reliable, budget-friendly, fuel-efficient vehicle with many customization options to choose from. The Ford Focus has 4 generations and an RS model for dedicated customers to try out.
3 Reasons To Still Love the RS
Performance Capabilities
A significant reason we still love the Ford Focus RS is its performance. It comes with a 2.3L EcoBoost engine, hitting hard with 350 horsepower. The car can reach a top speed of 165 miles per hour, jumping from 0 to 62 miles per hour in about 4.7 seconds. A fast car with strong engine capabilities means efficient driving on open roads.
Technological Features
Offering 4WD capabilities, the Ford Focus RS comes with a six-speed manual transmission. It comes with a standard 8-inch touch screen that supports Sync 3 software, bright menus, logical navigation, and reliable connectivity. Additionally, the RS provides a 10-speaker Sony setup with USB and Bluetooth capabilities and Apple CarPlay and Android Auto connectivity.
Breathtaking Appearance
The Ford Focus RS isn't just a capable car; it's also a stunning car to look at. It's mostly known for its Performance Blue color, but you can also purchase a Ford Focus RS in either Frozen White or Ultimate Green, to name a few. There are also many customization capabilities, including interchangeable steering wheels, turbocharger upgrades, and so much more.
Owning a Ford Focus RS gives you a sense of joy, so maintaining it matters. Visit us at TouchUpDirect for your Ford Focus touch up paint kit to cover up unsightly scratches and scuff on your exterior paint. Then you'll enjoy the open road once again.