4 Tips for Deep Cleaning Your Car's Interior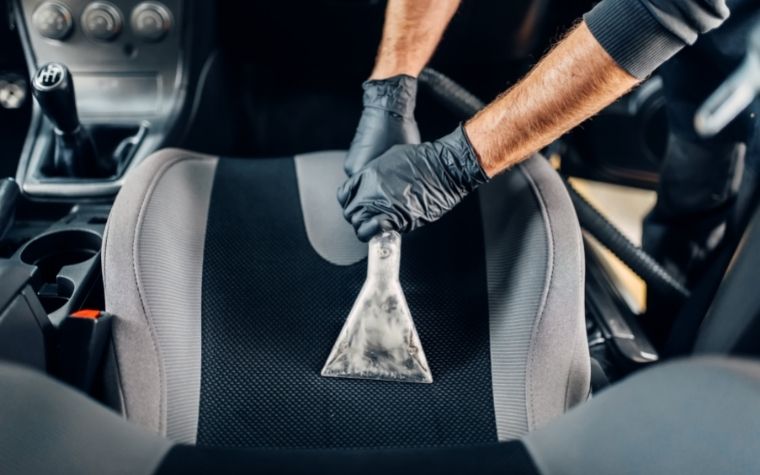 A clean car makes for a happy car owner. While cleaning a vehicle's exterior is vital, cleaning the inside is also important for car owners. Check out these four tips for deep cleaning your car's interior to learn the spots that need the most attention.
Vacuum Dirt and Crumbs
This is an easy step for cleaning your car's interior. Simply use a handheld vacuum and hover over any areas with crumbs, dirt, or other unwanted debris. Use a vacuum on the carpet, floor mats, and upholstery. These are some of the worst areas where food scraps, dirt, and other grimy substances can collect. If you don't have a vacuum that can fit inside your vehicle, most gas stations have a high-powered vacuum station you can use.
Use Upholstery Shampoo for Seats
Upholstery shampoo, or upholstery cleaner, is a great product for removing stains and odors from cloth, vinyl, or leather. Not to mention, using it is quick and easy. There are still some considerations to know before using an upholstery cleaner. Check the color fastness first. This ensures dyes in the fabric won't run. Additionally, you may need a detail brush if a microfiber cloth doesn't work. Detail brushes allow you to get deeper into the upholstery for a better lather and cleaning.
Wipe Down Surfaces With All-Purpose Cleaner
It goes without saying that door handles, transmission levers, steering wheels, and other vehicle surfaces collect bacteria. This is why wiping down surfaces with an all-purpose cleaner is an essential tip for deep cleaning your car's interior. It's also one of the simplest tasks to do. Use an all-purpose cleaning wipe on every inner surface. Then, allow these areas to dry. Not only will you kill harmful bacteria, but you'll reduce odors and messes. Furthermore, you'll ensure a clean interior look.
Dust off Windows and Mirrors
Lastly, dust off any windows and mirrors. Remember, dirty mirrors are safety hazards. Your rearview mirror and side mirrors ensure you have a continual awareness of other drivers, pedestrians, and possible road hazards while you drive. Always keep these areas clean. Use an auto window cleaner and a microfiber cloth to clean the mirrors and the windshield.
Once you finish cleaning your car's interior, consider a touch up paint job to keep the exterior equally fresh. At TouchUpDirect, we carry a wide selection of auto paints and applicators to streamline your project. Buy Lexus touch up paint or any of our other products to cover every type of vehicle. If you still can't find what you're looking for, call us today, and we'll gladly assist you.