What happened to the Honda robot?
Once it was playing soccer with the president, where is it now?
Honda is beloved for its well engineered, reasonably-priced motorcycles and cars like the CR-V, Fit, and Civic, so when it got involved with making a robot, it seemed like it might be the company capable of turning robots from sci-fi to mainstream.
First released in 2000, Honda produced Asimo – a humanoid robot roughly the size of a 4 foot child with a backpack they called "The world's most advanced robot".
Over eighteen years, Asimo became a celebrity. It played soccer with a US president, walked the red carpet at a Hollywood film release, struck the gavel at the NY stock exchange, and conducted the Detroit Symphonic orchestra.
But then in 2018 Honda stopped showing off Asimo. If you own an Asimo, it's time to stock up on spare parts and Honda touch up paint because Honda has completely discontinued production.
What happened? Why didn't Asimo translate into real robotic companions for all of us?
Here are four reasons to start:
1. Profitability was not on the horizon.
Honda's stated intent of making Asimo was to provide a helper for elderly and other communities in need. However at a price tag of 2.5 million dollars, buying an Asimo to help your grandma was far more expensive than hiring a real human assistant. Though Honda provided a psuedo-quote of 2.5 million as the cost for an Asimo, none were ever actually sold.
While all other Honda projects have led to monetization, Asimo was more of a pet project. It took fourteen years of development before the first generation was released in 2000. From then on, development slowed down through seven generations of smaller updates before stopping eventually stopping changing from 2011 through discontinuation in 2018.
At the end of the day it's clear from how Honda used Asimo extensively for PR events, it was more about publicity than pragmatism.
2. Poor battery life
Asimo boasted a max battery life of up to an hour – not ready to put in a full eight hour shift anywhere. It's not just their robots that have suffered from small batteries. Honda has a history of making electric cars with less than 100 miles range.
3. Remote control
This is the real dirty little secret of Asimo. While it could respond to basic visual commands and hand signs, much of the time it was operated by remote control. Asimo was not autonomous in it's behaviors. It is not capable of doing advanced AI thinking tasks. Asimo can run but only if told to run. It required so much supervision with basic tasks, it wasn't about to be useful in taking over day-to-day human work.
For complex actions, Asimo was given a preprogrammed script. For the example of the conducting of an orchestra, Honda engineers prepared for six months before Asimo performed a two minute task. They took a video of a conductor from the orchestra and determined how to mimic him. In real-world applications of robots in homes, having to prepare a robot for six months is far too long to be useful.
4. Outclassed by competition in dexterity
When Asimo first burst onto the scene, it was the first bipedal robot able to run, meaning it could stride and while moving have both feet off the ground. Since then, the rest of the robot world has caught up and surpassed Asimo.
Asimo did some dexterity tasks well, it was able to pour liquids, but it wasn't particularly fast and it was known to fall down stairs. And when Asimo falls down, it cannot pick itself back up again. If a robot is designed to help someone who vitally needs assistance and the robot cannot bail itself out of trouble, the robot is of no use.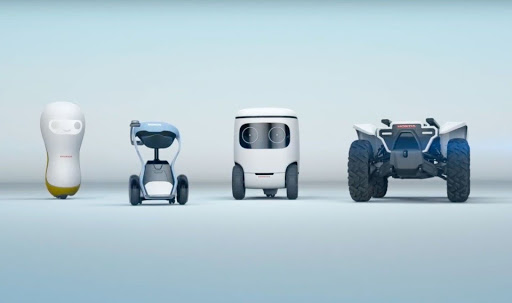 So what is next for Honda robots?
Since discontinuing Asimo, Honda has gone on to create robots that overcome previous shortcomings. IT has taken technology from Asimo and added it to profitable products such as self balancing motorcycles, mobility assist tools, lawn mowing technology and visual recognition in self driving cars. For new robot models, Honda has focused on making robots that can move more reliably and have more processing power to interact with people with a much wider selection of activities and participate in actions that may be too high risk for real humans. Recent releases include a disaster relief robot, a cart powered by AI, and a robot that recognizes emotions and reacts appropriately.
Asimo was ahead of its time and innovative, perhaps we haven't seen the last of it. Perhaps its greatest achievement is that it showed how robots could be friendly and non-threatening. Honda's savvy human-friendly design showed us what robots may look like someday, albeit with more speed and smarts.