Car Paint Over The Years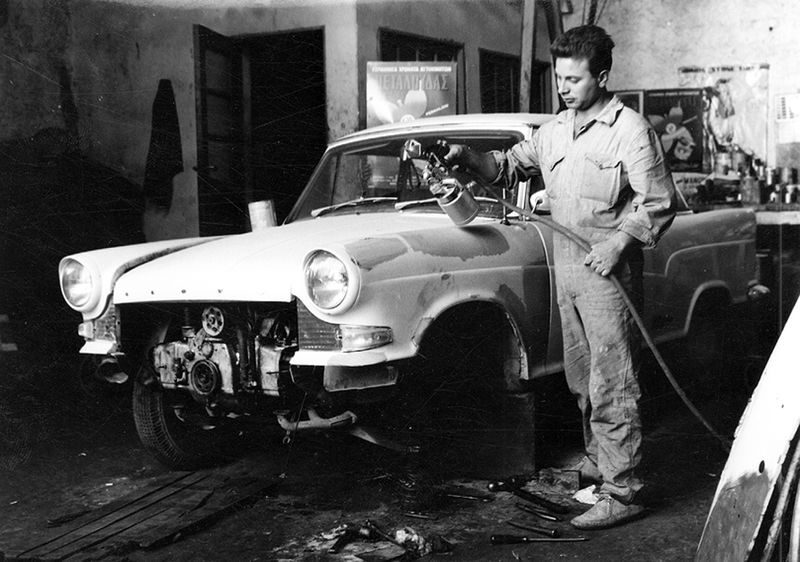 1900s
Henry Ford's Model T was not the first automobile but it was notable for being the first car affordable to the masses. This was a byproduct of the Ford company's use of the assembly line to mass produce their vehicle. This process was smooth as silk…right up to the painting stage. It was here that progress in the car's assembly ground to a halt. While everything else about the Model T's assembly was new and innovative, Ford had to use the old ways of painting a vehicle. It was just that: meticulously painting each car with a brush. This method, formerly used in painting carriages, involved paint that used linseed oil as a binding agent. The paint process was lengthy. Depending on the vehicle, the whole process from painting to drying could take up to 40 days to complete. The bottlenecks this caused could not be lived with. Originally festooned in lush and gorgeous greens, reds, grays and blues, Ford pivoted to painting their cars with black enamel around 1914. Their reasoning was based on the belief that the dark color would dry faster (it was also much cheaper). The policy led to Henry Ford's famous quote, "The customer can get the Model T painted in any color he wants, so long as it's black!"
1920s-1930s
Cellulose, extracted from the cell walls of green plants, is a versatile and abundant resource. First extracted in the 1800s, it's been used to create everything from paper to rayon to explosives. But for a time, cellulose formed the miracle solution the automotive paint industry was looking for. As cellulose is highly flammable, it had been used to make explosives during World War I. By the end of the war, DuPont had a huge cellulose stockpile and had no idea what to do with it. Their researchers were tasked with finding a use for this resource. For a while, it was used to make film for the burgeoning movie industry. That lasted all the way until the 50s, when people found a less flammable material. It was DuPont scientist, Edmund Flaherty, who created that process. But his next discovery in 1921 reached even greater heights. If you dissolve nitrocellulose in a solvent, you get a quick drying film. With each new coat, the solvents melt off the surface and a bond is created with the new layer. The inherent flammability and toxicity of the source material evaporated during this stage as well..mostly. This new discovery was compatible with a wide number of colors. It could be easily repaired, sanded or glossed with ease. And most importantly, it was tough enough to provide protection against the sun and other everyday contaminants. It was a miracle solution. DuPont called it Duco. They went to General Motors in 1923 and the company's Oakland touring cars were soon painted in a shade called "True Blue". It was such a rousing success that over the next three years, GM switched over their entire painting system to Duco. DuPont made Duco available to everyone in 1926. For years to come, it would be used to paint everything from furniture to guitars.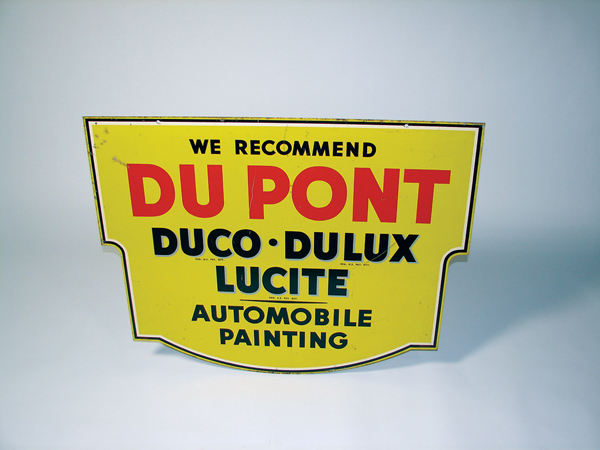 The gloss, however, was not as bright and took polishing to maintain. Automotive scientists kept searching for a better way to deal with the car coat. Enter the alkyd. Synthesized in 1901, alkyd got its name from how it was formed: alcohol (alkyll) and acid. For paint, GM scientists combined alkyd with oils like our old friend linseed. Once bound with a solvent and elements that would provide color, easier dry times, you had yourself a paint that walked the line between the old methods and the new. Alkyd based paint was durable in many ways, granting both resistance and extending the color's life. The chemistry and technology involved in creating this alkyd resin would be the base for many breakthroughs and developments in automotive paint history.
The invention of Duco lacquer and alkyd paint also coincided with another breakthrough that would revolutionize the automotive paint industry: the spray gun. Working off a tool his dentist father had invented to deal with sore throats, Thomas DeVilbiss spent years perfecting and marketing the modern spray gun. He first sold it to furniture makers and factories who used it to spray water for cooling purposes. Car manufacturers soon realized the potential. A month's work was cut down to a week with this handy new tool. It was a DeVilbiss spray gun that worked on the Oakland cars, ushering in a new era.
1950s-1960s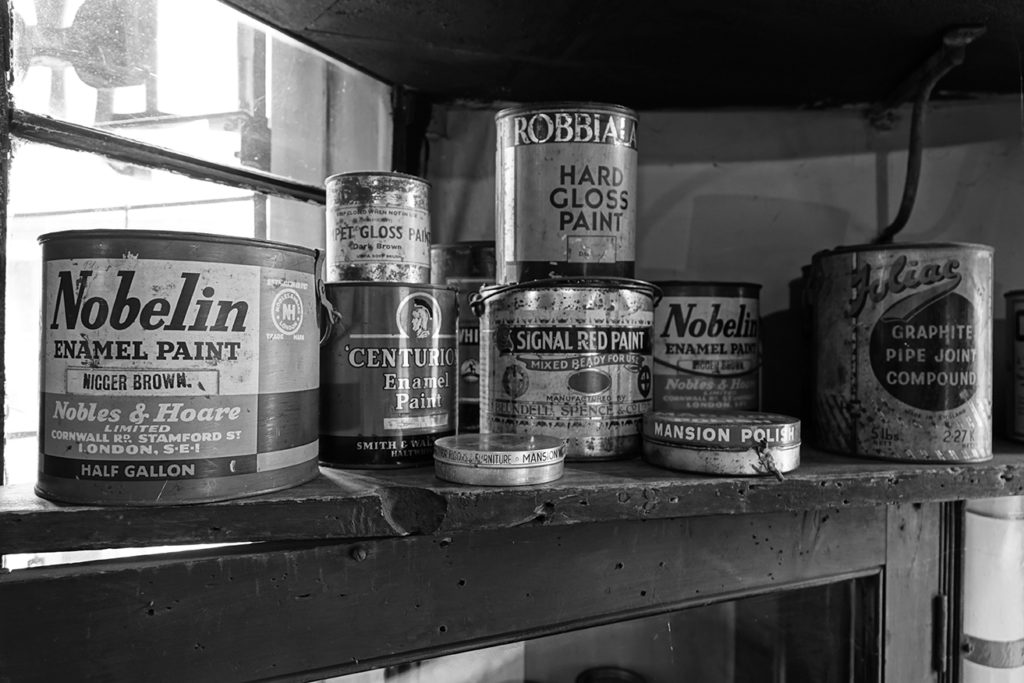 These methods worked so well that it took 20 years for another breakthrough in automotive coating. But eventually, they had to keep up with the times. And what could they use for the now classic cars of the era? For years, artists had been working with a new paint called acrylics. Invented in Germany in 1934 by Otto Röhm, acrylic paint was far less toxic than its counterparts. It held color well, dried fast, and was also revealed to have the ability to bind a new technology: metallic pigments. Car companies became very interested in what this acrylic resin could do for them. GM created the reflow system, where they sprayed the car and put it in the oven while it was still wet. In the oven, the solvents would evaporate and the paint would flow. Keep an eye on the solvents evaporating. We'll come back to that. Ford upped the ante with acrylic stoving enamels in the 1960s. This combination of old methods and new materials created a durable and high gloss finish. But the automotive industry also shared the decade's obsession with plastics, and urethane paint soon made its debut. Made from the combination of pigment and polyurethane as a binding agent, this type was a dream for an industry in constant search for a more durable option.
1970s-1980s
With such a good system in place, there isn't much incentive to change. That's why the next big thing came from the revitalized car markets in Japan and Europe. New systems and new paints were emerging far from the home of Ford and GM. The metallic flakes that had been teased with GM's acrylics were perfected overseas. That was not the only thing to spur the America automotive industry into action. The era's rising awareness of environmental issues caused a stir when the Environmental Protection Agency began investigating the methods by which American cars were painted. Remember the solvents? The EPA gave them a new name: Volatile Organic Compounds (VOCs). As it turns out, evaporating chemicals into the air to get a smoother finish is not great for the environment. By the 80s, laws were put in place to limit the amount of VOCs the company could emit. Things like acrylic lacquer, which released a high amount of VOC, was no longer tenable. It also gave companies the excuse to improve on previous problems, one being durability. While fine for its day and an improvement on their predecessors, the coats on these paints needed constant upkeep and did not last more than a few years. The two coat painting system would help with this. Experiments with acrylic enamels trying to create a glossier coat and a deeper color resulted in the beginnings of Clearcoat, a layer that would go over the color paint as protection and shine. The idea behind the two coat system is that it takes the pressure off by giving each coat their own job. The color can be worked to be as rich and deep as it needs to be, while the Clearcoat over it provides gloss and durability. Slight UV protection was also worked into the Clearcoat to combat fading. While the 70s version of Clearcoat didn't have the durability needed, this was a vital step in modern coating technology. It was not until the 80s that car companies began to switch over but by the 90s, the two step was the dominant method.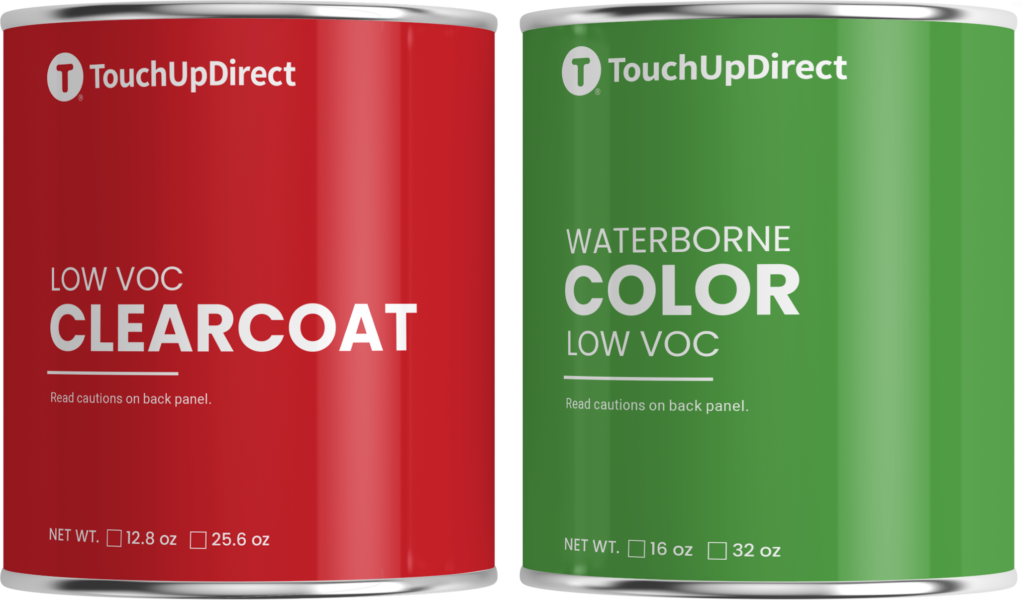 1990s to 2020s
When the EPA began setting down rules regarding VOCs, car companies looked into a number of solutions. One of those solutions was waterborne technology. By this method, water would combine with other elements like acrylics and polyurethanes to create the Colorcoat. The initial attempts to make a water based paint did not go well. But scientists plugged away and by the 90s, car companies started to use waterborne paint when making their vehicles. In addition to being low-VOC, waterborne paint miraculously provides a lush and beautiful color effect that rivals some of the earliest paints. So with waterborne paint and the now three step method (Primer, Colorcoat, & Basecoat), the automotive industry seems to have found their solution. For now