Volvo Touch Up Paint
Volvo is not the first car company to take its name from a Latin expression. For Volvo, the translation means "I roll" which is quite fitting for a car maker. As for the car company's logo, the symbol used is that of the planet Mars which in turn also represents iron. As Sweden is renowned for the quality of its iron, the company chose this logo to symbolize the strength of the iron used for its cars. Apart from their logo and their name, Volvo is undoubtedly recognized for its high security standards.


Over the years, many security improvements emanated from the company, most notably the three-point security belt, now a standard in all cars manufactured in the world. Volvo's patent was so successful that they made it available for free to all other car makers. The company's interest in security did not waiver over time as they introduced the side airbags and the "Blind Spot Information System".

Volvo was acquired by the Ford Motor Company in 1999 and then let go in 2010 due to the difficulties of the American car industry during the financial crisis. Although Volvo Cars are now owned by a Chinese holding, its sister company the Volvo Group, which specializes in commercial trucks, is still owned by swedish interests.

Take care of your Volvo just as well as it takes care of yourself with TouchUpDirect best quality touch up paint. Our Volvo touch up paint offers a factory finish with an exact color match all of this while having the environment in mind.

How to find your Volvo Paint Code?
How to find your Volvo Paint Code?
When looking for your Volvo paint color, keep in mind that the code is composed of numbers, usually three. You can start your search on the firewall, the driver or passenger side strut tower, the radiator support or even the driver side door jamb. These Volvo paint color codes can be a little tricky to find as nothing really indicates their presence, so we suggest that you use our paint finder to confirm your findings.

Volvo Paint Code Examples: 019, 497, 702
Shipped Within 1-2 Business Days

Color Match. Guaranteed.

Amazing Customer Support
How It Works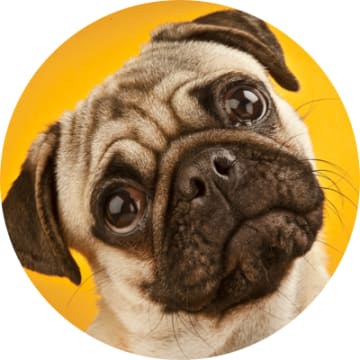 What is
going on?
We get it. It's not always ideal to be shopping for touch up paint. But we're here to help make the process easy, from ordering to application.
Color Match
Guarantee
With our Color Match Guarantee you can be confident that when you have your color, it will match your car. We guarantee it.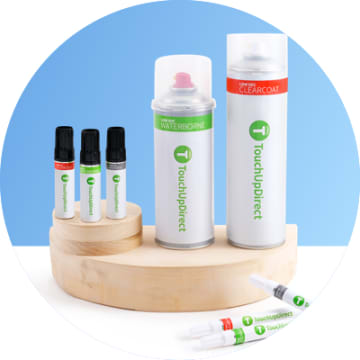 Products
That Work
You need the product to get the job done right and we've got it.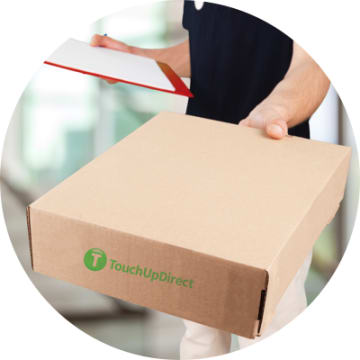 Delivered to
Your Door Quickly
Our order process is quick and our shipping fast. Sit back and know that in no time you'll have your pride and joy looking great again!