MGB Touch Up Paint
When quickly glanced over you may think that this car brand is a misspelled version of the American GM, but you would be mistaken. MG is in fact a 1924 British owned enterprise making their very own models of racing and sports cars. The first versions of the cars were in fact a modified rendition of a Morris chassis with the addition of a two-seater coachwork from Carbodies of Coventry. Soon enough the little garage was not sufficient to answer the growing demands for the cars and the company moved to a bigger location. This was only the first relocation that would occur in the following years as the company kept growing.


In 1928, the company had grown sufficiently to warrant a new plant with its own production line and a business identity completely dissociated with Morris Motors. The company was now known as the M.G. Car Company Limited from March of that year. The development went on until 1929 where the business settled for a spacious plant in Abingdon, Oxfordshire, until the year 1980.

In 1935 the M.G. Car Company Limited, still owned by William Morris, was sold to Morris Motors which was owned by the Nuffield Organization. This change in management opened up a new venture into racing. Then, in 1952, Morris Motors Limited and the Austin Motor Company Limited merged under the British Motor Corporation Limited banner. No longer then ten years later, the MGB model was launched in 1962 with roaring success. The modern lines and attention to details made it a very pleasant ride.

When BMC took over Jaguar in 1966 it changed its name to British Motor Holdings, then it joined Leyland Motor Corporation in 1968. Around the time where the Energy Crisis hit, British Leyland was partially nationalized in order to save the business. In order to cut costs it was decided by the management to close down the Abingdon factory in 1980 where the last MG model produced was the MGB. Along with the plant, the brand name was put to rest for a few years.

The brand name continued to move around until it landed in the hands of BMW, which revived it in 1995 with a new MG model, the MG F. The name was once again passed on to British hands in 2000 to form the MG Rover Group. Car production stopped in 2005 when the company had financial difficulties. The MG Rover Group was pickup by the Chinese Nianjin Automobile Group and given back its name of MG Motors. After 16 years, in 2011 the first new MG model came into the market in China, UK, Chile, Colombia and Costa Rica.

Regardless of the year or model of your MG car, it is worthwhile to maintain it with the best quality touch up paint on the market. For this exact purpose, TouchUpDirect has developed a color exact match for your MGB or any other model you might have. Don't hesitate to use our durable touch up paint to restore your paint finish after an unfortunate rock chip or paint scratch. We also carry professional formats if you are looking for a bigger paint job.

How to find your MGB Paint Code?
How to find your MGB Paint Code?
Locating the paint code for your MG car can be a little tricky since some older models do not have the code on the car but if it is present, it will be found on the Vehicle Identification Sticker (VIN). Most likely it will be on the driver or passenger door side. The code normally starts with the letter "B" and two or three other letters and is followed by one or more numbers.

MG Paint Code Examples: BLBK1, BLVC7, BLGN25
Shipped Within 1-2 Business Days

Color Match. Guaranteed.

Amazing Customer Support
How It Works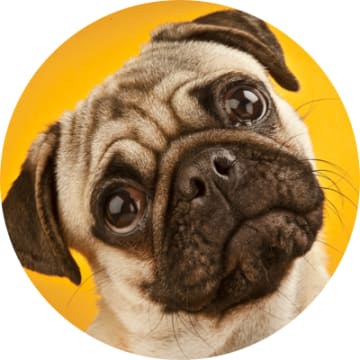 What is
going on?
We get it. It's not always ideal to be shopping for touch up paint. But we're here to help make the process easy, from ordering to application.
Color Match
Guarantee
With our Color Match Guarantee you can be confident that when you have your color, it will match your car. We guarantee it.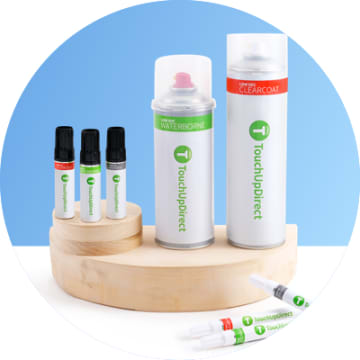 Products
That Work
You need the product to get the job done right and we've got it.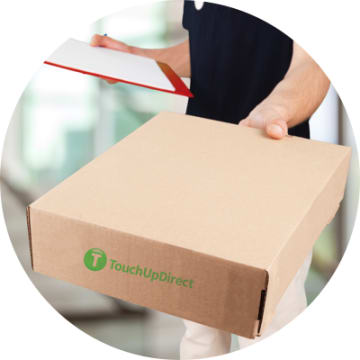 Delivered to
Your Door Quickly
Our order process is quick and our shipping fast. Sit back and know that in no time you'll have your pride and joy looking great again!