Genesis Touch Up Paint
Officially founded on November 4, 2015 Genesis Motors is the independent luxury vehicle brand of the South Korean Hyundai. Indeed, the luxury sedan previously known as the Hyundai Genesis, designed for mass production, now stands alone as a distinctive automotive division.


To manage this new brand, many big names within the industry were chosen to ensure that the greatness envisioned for Genesis would be achieved. For example, Lamborghini's former director of brand and design, Manfred Fitzgerald, is the current senior vice president. Also, former design director at Bentley, Lamborghini, Volkswagen and Audi (the famous Luc Donckerwolke) is now responsible for the Genesis brand design. In addition, former head of BMW's M performance division, Albert Biermann, now lends his tuning and performance knowledge to Genesis.

Genesis is mostly known for producing sports class vehicles that are comfortable and safe. Now rebranded, the model has the capacity to provide near future customers with interesting variants of the model such as coupes and SUVs. Rest assured, TouchUpDirect will have quality touch up paint to match each and every one of them.

Just like Hyundai's rebranding of the Genesis, we too are prepared to adapt to the constant changes in demand in the market. Our touch up paint formula is specially created to perfectly match your vehicle's color because we know how finding identical paint color for a touch up can rapidly become a struggle. We work directly from the factory's books to ensure that your paint repair, whether it small or large, will be done in no time and with no harm, leaving you (and your car!) satisfied.

How to find your Genesis Paint Code?
How to find your Genesis Paint Code?
To keep your Genesis looking brand new, you'll need to find your paint code. The color code for most Genesis models are easy to locate: simply look inside the driver side door jamb (or on the edge of the door) for the sticker containing your vehicle identification and paint information. On rare occasions, the sticker could be in the engine compartment, so you might have to take a second look under the hood. The color code is normally composed of two letters, sometimes accompanied by a number. If you're having trouble locating your paint code, simply contact us directly and any of our paint specialists will be happy to help.

Genesis Paint Code Examples: NR6, WU, YB
Shipped Within 1-2 Business Days

Color Match. Guaranteed.

Amazing Customer Support
How It Works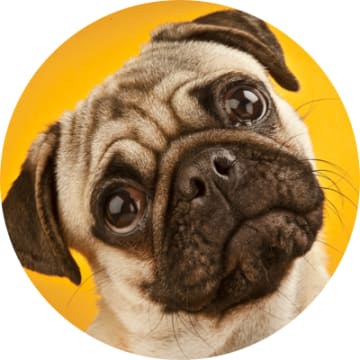 What is
going on?
We get it. It's not always ideal to be shopping for touch up paint. But we're here to help make the process easy, from ordering to application.
Color Match
Guarantee
With our Color Match Guarantee you can be confident that when you have your color, it will match your car. We guarantee it.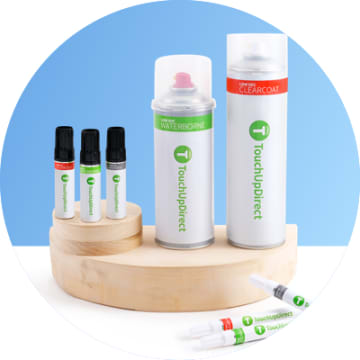 Products
That Work
You need the product to get the job done right and we've got it.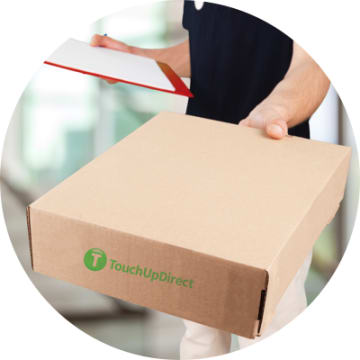 Delivered to
Your Door Quickly
Our order process is quick and our shipping fast. Sit back and know that in no time you'll have your pride and joy looking great again!