Preparing Your Vehicle to Be Sold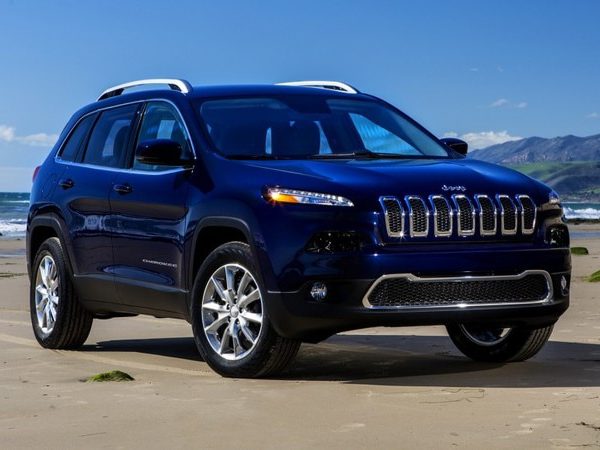 Your car has served you well through years of fun, adventure and bad weather, but even the best of partnerships must come to an end at some point. Now that the time has come to sell your trusty vehicle, there are things you need to do to prepare for the big event. Investing some time and care into this process will lead to peace of mind for you and a happier buyer for your car.
Spic 'N Span
Appearance means a lot, and this old maxim holds just as true when it comes to
your car. To that end, be sure that every inch of your vehicle is as clean as
possible. It might seem like an afterthought, but this is actually the first
thing a prospective buyer will assess. Thoroughly search your car from top to bottom, and remove all personal items. That means getting rid of all detritus from your seats, trunk, ash trays, pouches and cup holders. The only items your glove compartment should contain are your vehicle's owner's manual, the service book that describes the work you have had done and any relevant receipts to that effect.
After removing the front and back floor mats, completely vacuum the interior, including the seats and dash. Keep in mind that the dash is the first area a potential driver notices when entering the car. Thoroughly clean the
upholstery, removing any spots and stains. If the situation has gotten beyond that point and the fabric is just too grimy, invest in seat covers to hide your
indiscretions. Pay attention to your windows, both inside and out. It's all too
easy to only care for the exterior, leaving that dingy layer of crud on the
inside.
In terms of the exterior, make every effort to make the vehicle as glossy and
close to show-room quality as possible. If it has experienced its share of
minor scratches and dings, it will most likely need an automotive paint touch up at the very least. If your car has been exposed to severe weather conditions, road salt and grime, you may also have a rust problem that requires more in-depth work. Anything you can do at this stage to remove unsightly and damaging corrosion will be to your advantage.
There is nothing like a vehicle that is beautifully washed and waxed to impress a potential buyer. If your car is on the market, show it in its best light by washing it on a weekly basis. Use car washing solution, and don't forget areas such as the windows and door jams. Apply a coat of wax to give the finish an extra shine and layer of protection.
Chances are, you have spent countless hours riding around in your set of
wheels. It's so much a part of you that you may have difficulty seeing its
imperfections. If this is the case, step away for a day. Then return to your
car, pretending that you have never encountered it before. First, look at the
exterior, taking special note of scuffs in the trim, chips and pings in the
paint and worn areas in the floor mats. Even the car's smell can be a deal
breaker, so don't forget to give it a good, objective sniff. Use an air
freshener at least a week before putting the car on the market. If you are a
cigar smoker who has grown accustomed to lighting your stogies while on the
road, get ready for the possibility that you will never succeed at removing
that aroma and that the car may consequently be unsellable.
Make Small Repairs
Now that you have dealt with the basics, it's time to think about the maintenance tasks that you have been putting off and haven't ever actually done. Before putting your car on the market, you should take care of things like fixing chips in your windshield and replacing broken taillights and ineffectual windshield wipers and heaters.
Visit Your Trusty Mechanic
Unless you are an auto maintenance pro in your own right, you hopefully have a shop whose opinions you respect and whose prices you find acceptable. If so, take your car for an inspection before selling it. It's the best way to predict any issues that might come up during a buyer's pre-purchase inspection. Once you are aware of specific problems with the car's engine or bodywork, you can decide whether to fix the issues before selling or to disclose them to the buyer and factor them into the cost of the car. Your mechanic can provide an estimate that you can use in determining the vehicle's selling price.
While you're there, also ask your mechanic to give your car a quick tune-up.
Specifically, ask them to check the fluids and filters, including
antifreeze/coolant, oil, transmission fluid, radiator fluid, windshield wiper
fluid, brake and power steering fluid. In addition, ask if your tire pressure
is good, and check on hoses and belts as well as those all-important brakes,
which should always be functioning optimally for your safety.
Organize Your Paperwork
Interested buyers will want to have proof that you have maintained the car well over the years. To that end, take time to get your records in order. Indicate who did the tune-ups and oil changes, how often and what type of oil was used. Additional notes that many people will find helpful include information on what kind of driving you did – city vs. highway – and the approximate number of miles per year that you drove.
Eliminate Any Red Flags
Turn your car on, and look at the dash. If any lights appear when you start
your engine – signs such as your "check engine" light or your oil change
indicator – address these issues immediately.
Understand Your Local Market
You might love that old jalopy, but how can you tell if it will be a quick
seller or if it will languish on the market for weeks? If you have a sedan,
you're in luck since these vehicles, while not always the most glamorous, are needed by many consumers for practical reasons. Convertibles and sports cars, on the other hand, are more attractive during warm and sunny weather. Collector
cars may take longer to sell, but they could be lucrative once you find the
right buyer. Finally, if you are trying to find a new home for your truck or
van, it might be snapped up quickly by someone who needs it as a work
vehicle.
Price Competitively
Look online to see what cars similar to yours are selling for in the classified
ads. Then consult an appraisal tool such as Kelley Blue Book to get your
vehicle's fair value. Add a little extra as wiggle room for negotiation with
the understanding that you will probably not get your full asking price.
Get the Word Out
Now that you have all of your ducks in a row, it's time to let the world know
that you're ready to part with your wheels. In the past, you would have used a newspaper or local bulletin board to accomplish this task, but the internet has changed all of that. These days, you should use online classified websites such as eBay, AutoTrader.com and cars.com, and social media platforms like Twitter and Facebook to spread the news to your friends and their contacts.
Increasingly, peer-to-peer sites such as Zipflip and Tread are gaining popularity. They link sellers with potential buyers. Their services can even contain warranties and car inspections, but be sure you read the fine print since each site differs. If all else fails, you can stick with the tried-and-true method of attaching a sign to your car. Let it advertise itself as you drive around, and you just might find a buyer with very little effort on your part.
Show Your Car
Once you get some interested buyers, screen them carefully via phone or text. Only invite those in whom you are seriously interested to your home to see your automobile. If you are squeamish about people seeing the car at your home, arrange a meeting at a local shopping center, but don't forget that the end buyer will eventually learn your address from the vehicle's title. Don't fret if someone wants to take a test drive before making a decision. Readily agree to this, offering to accompany them on the ride so that you can answer any
questions they may have about the car's performance or maintenance
history.
Your car has been with you through thick and thin, and parting with it may be difficult on many levels. However, enhancing its qualities and preparing it so that consumers can see it in its best light can help to ease the pain of the transaction. When it looks good inside and out, you can rest easy in the
knowledge that you have provided the new owners with a machine that is not only attractive but functional just as you have advertised. Taking care of these details will, in the end, also help you to relinquish your trusty vehicle to its new home as you move on to a newer model.