5 Tips To Keep Your Car's Paint From Fading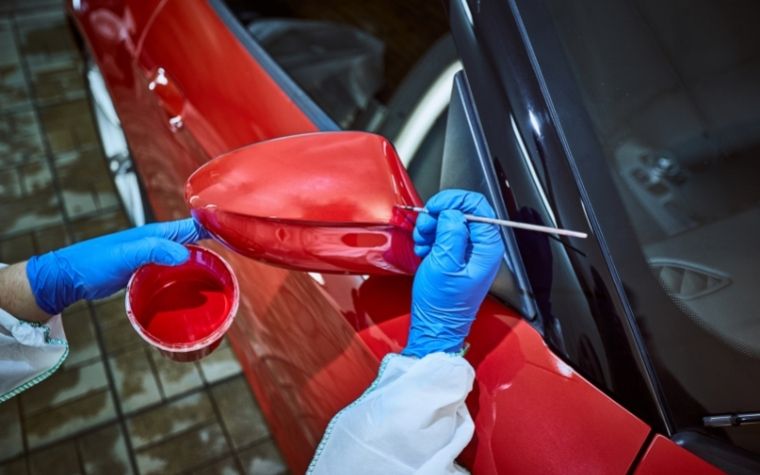 Making your car look good is part of vehicle maintenance. When you notice the paint color fading, you should leap into action to prevent it from getting worse. But how can you avoid paint fading? Or better yet, how can you stop the fade before it starts? Let's go over the five tips to keep your car's paint from fading while making it look great for years to come.
Have a Consistent Washing Schedule
Prevention is an essential factor to consider when keeping your car's paint from fading away. Having a consistent cleaning schedule will stop bird droppings and debris from affecting the color. It will also keep your vehicle looking like it just rolled out of the dealership. Excessive grime can easily damage your vehicle's paint and wear away at its topcoat.
Don't Use Abrasive Products
One of the quickest ways to damage your vehicle's paint is to use abrasive products. You must clean off your sponges, brushes, and washcloths before you begin to wipe down your car. The glossy shine of your vehicle's paint can quickly become ruined from debris and stones stuck in wiping materials. After brushing your vehicle down, they can potentially leave behind scratches, chips, and other damage.
Have Your Car Waxed
After getting your car washed, you can add a layer of protection by waxing it. Wax contributes to a beautiful shine and refreshing color. Ideally, you should have your car waxed at least every six months, as this will provide a protective layer against harmful debris, road salt, dust, and so on.
Keep Your Car Covered
If you leave your car in the driveway every day, it can quickly accumulate damage in its paint. Excessive sun exposure and harsh weather conditions can result in a worn-down hue. If you don't have access to a garage or shelter, invest in a car cover when your vehicle isn't in use. It will keep out rain, dirt, tree sap, bird dropping, etc.
Hand Dry After Washing Your Vehicle
After going through the car wash or washing your vehicle yourself, you might forget to wipe it down. However, the water droplets that you leave behind can contain minerals. These minerals can then eat away at the car paint and ruin it. So wipe down your vehicle with a microfiber cloth instead.
When your car's paint begins to fade away, you can feel stressed. That's where we at TouchUpDirect come in; we offer touch up paint kits for your car's make and model. Whether you need to find Chevrolet touch up paint or want to explore our online database, we have you covered.