Top 5 Tesla Model 3 Color Options in 2022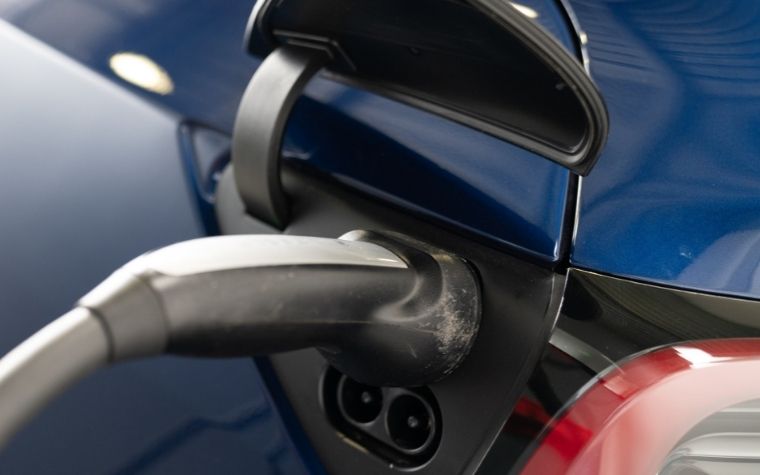 If there's one car brand that stands out in everyone's mind, it's Tesla. It has produced some of the best-looking cars on the road, and its vehicles also come in gorgeous colors. You can find the classic Silver Metallic on the Tesla Model X cruising down the road or the Tesla Model 3 showing off a luxurious Pearl White Multi-Coat—and you'll find yourself swooning at either one.
When the opportunity to purchase your own Tesla vehicle arises, you don't want to miss out. So what color should you choose for your car? It all comes down to how you want to see yourself on the open road. Here are the top 5 Tesla Model 3 color options for 2022 that you need to see.
What Makes the Model 3 So Special?
The Tesla Model 3 is one of the most desired electric cars in the automotive world. It can reach a top speed of 140 miles per hour and jump from 0 to 60 miles per hour in just 5.6 seconds. The base model itself offers a 215-mile range on just one charge, designed to have the highest safety ratings in all categories.
How Does the Model 3 Compare?
The Model 3 is an electric vehicle, but it's also eco friendly for the driver and the environment. It comes packed with technological features, including Wi-Fi connectivity, an auto-dimming rearview mirror, and dual-zone climate control. If you're reaching for a more expensive model, you'll have a premium audio system with a matching subwoofer, 2 smartphone docking ports, LED lights, and an adjustable seat with custom driver profiles.
Lastly, the Model 3 features an enhanced autopilot mode that will keep you and your passengers even safer. Unlike Mercedes-Benz and BMW, Tesla has removed all the buttons and controls for this model; you can now manage the settings through a 15.4-inch touch screen on the center dashboard. The Model 3 is therefore not only lovely to look at but also innovative.
Tesla Model 3 Colors To Consider
Now that you have a better understanding of the Tesla Model 3, let's take a look at the top 5 Tesla Model 3 color options for 2022. Tesla has discontinued many color options throughout the years, but a few tried-and-true colors are here to stay in order to make the selection process easier for customers. You can find colors from eye-catching, bright pearl-white to bold, sleek solid black. It all comes down to your preferences for your dream car and how much flexible a budget you have.
Midnight Silver Metallic
When consumers think of the future, innovation, or intelligence, they often think of the color silver. Getting a Midnight Silver Metallic Model 3 will make you look like you came from the future. People enjoy the aesthetic appeal of silver, which gives off the feeling of insightfulness and strong intuition, of progress and success.
Midnight Silver Metallic rivals Solid Black and Pearl White when it comes to sophistication, but what makes the silver so iconic is how it makes the driver look like they're thinking ahead of the competition. If you want to feel like you're about to create something new or change the world, Midnight Silver Metallic will make an excellent choice for your Model 3.
Red Multi-Coat
If there's one color that makes a driver feel like they're in an action movie, it's red. Red often translates to the feelings of excitement, risk-taking, and adventure. People also often associate red with fast cars. There's something enticing about seeing a red car out on the road among the sea of neutral tones.
Having a Red Multi-Coat Tesla Model 3 not only feels like a callback to previous generations of race cars but also gives off a sense of power and dominance. If you like to live life to the fullest with no regrets, then a Red Multi-Coat Model 3 will make you feel unstoppable.
Pearl White Multi-Coat
Tesla's Pearl White Multi-Coat feels refreshing and bright. People often associate white with the feeling of sophistication and decency. Rolling up in a pearly-white Tesla gives off a sense of class and often makes onlookers wonder what kind of person you are.
White is a great option if you don't want a bold red color or a darker shade. Although you may think keeping a white Tesla clean will be a challenge, the way the factory applies the paint makes maintenance easy.
Deep Blue Metallic
The stunning Deep Blue Metallic gives off the impression of calmness and reliability. The Tesla Model 3 paired with the gorgeous dark blue hues gives off a wonderful, indescribable feeling. Additionally, because of how dark the color is, you'll notice fewer stains and dirt, especially if you travel excessively. that The color will always look new whenever you wash your car, and you'll notice very few scratches.
If you want to embrace the feeling of serenity and deep relaxation, then the Deep Blue Metallic color is right for you.
Solid Black
Black has always been a favorite choice among car-lovers. Tesla's Solid Black gives off a sense of charm and majesty, making the driver feel important and part of something bigger. It has an unparalleled sense of sophistication that few other people can rival, making onlookers believe you achieve high goals and have an established class of your own.
The color looks stunning on the Tesla Model 3, and it's also easy to clean and maintain. Your car will stand out against the sunrise and sunset of each day, making you a mysterious, sleek driver. So if you want to feel like you own the world, Solid Black is a perfect choice.
Over time, you may find a scratch or scuff in your Tesla paint. Luckily, you can buy car touch up paint online with us at TouchUpDirect. You can find your Tesla model's OEM colors through our online database along with the touch up paint kit you're looking for. If you have any questions for us, please reach out today.