Most Popular Paint Colors by Automobile Type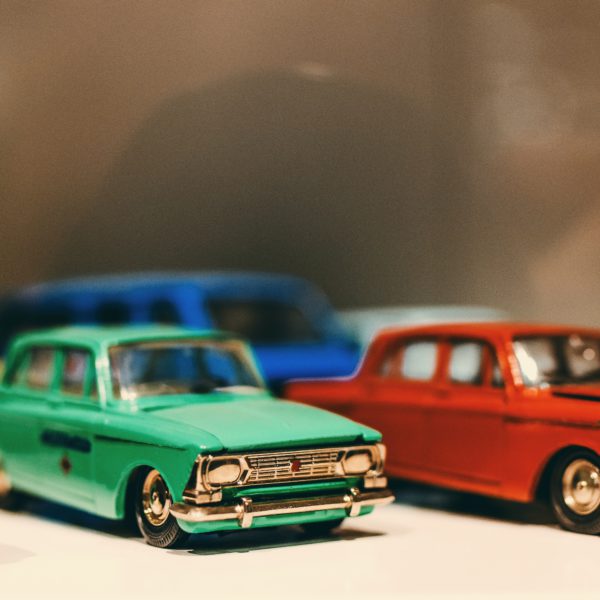 The vehicle you drive says a lot about who you are and how you want to be perceived by others. It's not just about the newness or prestige factor of the model you choose; it's also about the color. Believe it or not, the aesthetics of your car or truck say a lot about you.
Popular Colors For Suvs, Minivans And Pick-Up Trucks
In recent years, consumer desire for traditional passenger vehicles has waned. This trend includes sedans in all categories, including subcompacts, mid-sized and larger models. Replacing them are roomier SUVs and minivans as well as rugged pick-up trucks.
As with their passenger car predecessors, pick-ups, minivans and SUVs can come in a variety of colors. Given the fact that many of these vehicles are driven on surfaces that are rougher and muddier than standard city roads, it is somewhat surprising that white has remained the most preferred exterior color for the past 10 years.
There are good reasons for this consumer preference. Whether in glacier, ivory or ice, the shiny, clean appearance of a white car can't be beat. That's why most manufacturers show their vehicles in white at expositions. Furthermore, white is a sought-after hue when it comes time to resell your vehicle. You can often get a higher price for a car or truck in this color as opposed to one that is painted in a garish or outlandish style. Finally, white is practical. Because it reflects heat very well, the inside of your vehicle is cooler in the summer. In addition, small scratches are not as visible with this type of finish shade.
Coming in second place for pick-ups, minivans and SUVs is gray. In its various shades of metallic and silver, gray is much more forgiving than white, particularly when it comes to showing road dirt and grime. Gray also does well in terms of reflection, leading to a cooler interior in the summer than you would get with darker shades. Although it may be less chic or glamorous than white or black, gray is an extremely practical and attractive middle choice for many consumers.
If class and prestige are what you're looking for, there is no substitute for black. Nothing says "luxury" more plainly. That's probably why it is the third most popular color in this class of vehicles in spite of the fact that it is difficult to maintain and shows even the smallest flaw.
Popular Colors For Sedans, Wagons And Hatchbacks
In spite of the trend toward other types of rides, roughly a quarter of what is sold in the U.S. falls into this grouping. Because many of these vehicles are used to transport individuals and families for city and town driving, silver is the most popular color. After all, it requires little maintenance, reflects the heat well and does not show every speck of road grime that you encounter. The same can be said for medium and dark gray, which have gained popularity in recent years. Consumers seeking to dazzle are still going for the cool, ultra-modern white look, although a smaller percentage have also decided upon shades of brown. These autumnal hues stand to gain increased popularity in upcoming years because of technological advances in automobile paints that make the hues more accessible and varied.
Popular Colors For Luxury Vehicles
Luxury vehicles are designed to please consumers who want only the best. In years past, buyers in this category tended to prefer black because of the "wow factor" it presents. These days, however, almost one-third of high-end vehicle consumers are choosing silver, which remains attractive with a great deal less fuss. White and metallic hues still retain a healthy percentage of the market as well, perhaps due to the advantages they bring for resale.
Popular Colors For Convertibles And Coupes
They might not be practical year-round, but convertibles and coupes still take up a respectable chunk of the new car market at a little over 14 percent. Silver paint takes the prize in this category as well, with black coming in second. Interestingly, a significant percentage of coupe and convertible owners also pick blue as their color of choice. This may be due to increased consumer interest in calming colors as well as those that evoke thoughts of nature.
Car Colors By Gender Men and women may be equal in numerous respects, but they definitely have different preferences when it comes to the colors of their vehicles. Guys seem to trend toward the more attention-grabbing shades of orange and black. Their female counterparts, on the other hand, steer more toward classy and low-maintenance silver and brown. For women who want attention, yellow is also a top preference.
Bonus Statistics The state you live in can also affect the color you choose for your vehicle. Whether this is due to peer pressure or vehicle availability is unclear, but the facts speak for themselves. Californians who own convertibles, coupes and hatchbacks tend to love them in gray while Floridians seem to prefer them in beige. If you're a pick-up truck owner in Texas, you are significantly more likely to prefer it to be brown than you would be if you lived elsewhere in the country.