Lexus Custom Shifters, Badges and More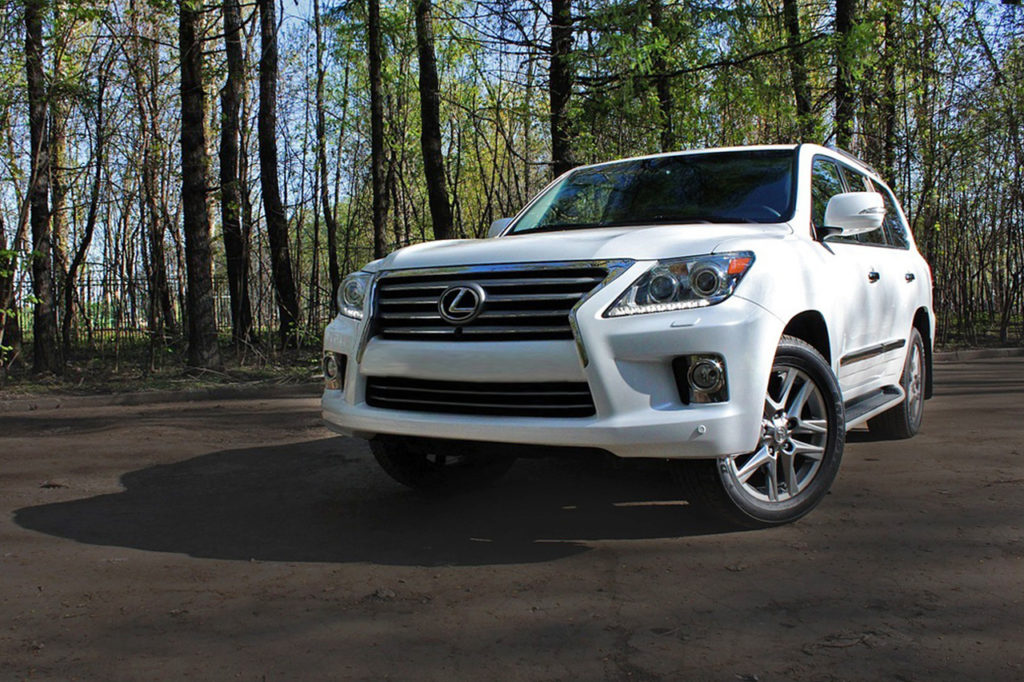 DIY car customization for luxury car owners
We get it. The idea of personally customizing your car is kind of intimidating. But you don't have to create an intricate paint job to give your Lexus a unique attitude. Any part of your Lexus is customizable. Badges and shift knobs are a great place to start because they can be easily removed and replaced. So why don't we just run through some easy ways to gussy up your beloved Lexus?
Replacing gear shift knobs
Getting a new knob not only provides an extra bit of style, it can also contribute to better shifting performance. If your new knob has heavier weight, it will give you more leverage as you shift from one gear to the next.

T knob – A no-nonsense, easy-to-grab option
Airplane throttle – Will make you feel like you're really accelerating
Beer tap – Represent your brand
Billiard ball/lacrosse ball/baseball – Show off your sporty side
Anything encased in resin – Flowers, bugs, scorpions, metal flakes
Samurai sword handle – Weapon-like accessories could scare some people
Luxury – Get a wood or leather knob that matches your interior
Performance – Low profile metal balls or sticks with grippy texture provide the easiest shifting ergonomics
Warning – Some aftermarket shift knobs may be very light and decrease how the shifting feels. To have easier time shifting look for knobs that weigh 5 oz or more. Always look up the weight before buying.
Shift knobs in manual vs. automatic transmissions
Automatic transmission Lexus cars have operation buttons you need to press when putting it into drive. This keeps your car from going from drive to reverse if you bump it while driving on the highway! This also means that you can't just put any shift knob for an automatic; you need to have a knob which also has a button.

Manual transmission Lexus cars come with a leather shift boot gaiter which connects with the shift knob. When attaching a custom shift knob, if it doesn't have a way to attach the shift boot, you may need to also add a shift knob retainer to fit the gap between the knob and the boot.

Extra shifting options
The leather shifter boot can also be replaced with another if you want different color leather, stitching or one with a custom logo or embroidery. No matter what Lexus you're driving, there are leather goods makers who will be able to make you a new custom boot by using your old one as a pattern.

Some automatic models have paddle shifters which can also be modified to add a bit of color or texture to the interior look of your car. Paddle shifters are attached via adhesive strips and can be easily swapped out for colored metallic or carbon fiber options. They also come in longer sizers so avid paddle shifters can more easily reach them.

Advanced difficulty project: Add a leather boot to an automatic transmission
Automatic transmission owners may feel like they're missing out on the sleek look of a leather boot around their gear shifter. It is possible to add one, but it will take work.
Why it's advanced: In order to get the leather boot's base to attach to the car you may have to attach the rim the boot attaches to in the manual transmission version of your car. Additional possible complication: If your car does not indicate whether it is in drive or park or reverse on the dashboard, you may have a very hard time telling if your car is in gear. Don't carry out this project if you aren't able to see if you are in park or drive without the shift console cover.

Customizing Lexus badges
Set your car apart by adding, removing or painting your badges. No matter which option you choose, remove badges by applying gentle heat with a heat gun or hot air dryer and then run a high-strength fishing line between your car and the badge. Reattach badges with double-sided automotive tape. Before applying adhesive, clean all surfaces with a goo-removing spray.

Adding new badges/ replacing old badges
Adding badges can give your Lexus an extra bit of sporty flair. While you can add any badge that you want, it makes sense to generally stay in the Lexus family of cars. Good options for a Lexus badge include: Lexus, F Sport, and TRD. Lexus is owned by Toyota and Toyota presides over the Toyota Racing Development. You could add TRD badges to your Lexus if you want to make a claim to racing cred.

As an additional way to mix up what your badges look like you could install a badge from a different model year. Perhaps it's time to revisit the gold-plated emblem look from years past. Consider adding new badges to the rear of your car and also along the sides.

Pro-tip: When adding new badges, make sure they're in alignment by using a level to put painter's tape on your car as a guide.

Painting badges is an easy way to customize your car and quickly make it look different from other Lexus cars. Add sophistication by turning them smoke grey with a tinted vinyl wrap. Black them out for a low profile look. To paint or wrap your badges, remove them from your car before working with them for the cleanest finished look.

Removing badges
Instead of modifying your current badges, you could remove them entirely. Having no badges creates a sense of mystery. If there are no holes behind your badge, you'll be able to remove them easily. If there are holes in your car underneath the badge, debadging becomes a bigger project because it's advisable to fill in the holes to protect your car from dirt and moisture.

To fill in the holes:
Sand off the paint around the holes
Apply fiberglass Bondo to cover holes
Sand fiberglass
Apply paint and clearcoat
Polish to finish
Find guaranteed-to-match Lexus touch up paint on our site. After removing your badges, save them in case you want to resell your car
Advanced difficulty project: Install a light up emblem
Want a project that's a bit harder than a simple debadge/rebadge? LED backlit emblems are easy to attach to your vehicle with double sided tape and they look great at night, but they do take some electrical know-how.
Why it's advanced: Adding a light up emblem involves running wiring correctly, making sure it's wrapped correctly so it's not exposed to heat or the elements.

Pro-tip: When installing any electrical component, detach the battery for increased safety.