How to Prevent Packages from Being Stolen During Holiday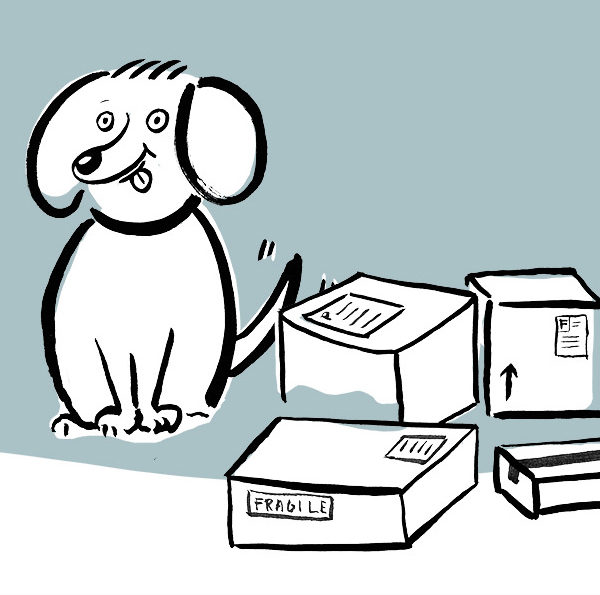 Protect Your Packages, or Yule Be Sorry
The holidays are upon us, and that means holiday shopping and purchases being delivered to your front door. While many of us love the convenience of online shopping, none of us love the unfortunate reality that deliveries can get stolen from our front doors and porches. In 2017, it was reported that approximately 26 million people had their packages taken over the holidays.
At TouchUpDirect, we want to make sure that the only steals you experience are great savings, so we're sharing a few suggestions to help prevent package theft.For serious security measures, a camera can be a great deterrent, and many can be linked to your phone. If you're ordering from Amazon, consider having your package delivered to an Amazon Locker where you can retrieve it at your convenience with an access code. Another great alternative is to have your packages delivered to a mailbox store near you, or your workplace, where someone can receive them. Don't want your boss to know your shopping habits? Try tracking your package and in the event that you aren't home to receive it, contacting the delivery person and having them reroute it to a neighbor or friend. At TouchUpDirect we offer USPS First Class, USPS Priority and FedEX home delivery. Both FedEx and UPS offer apps that allow you to track and for a small yearly fee, reroute packages when necessary, or you can place a vacation hold on your delivery in the event that you're traveling. You can also request that the driver get a signature, so if you're not there to sign, the package doesn't get left behind.
Hopefully you won't need to use any of these measures, but if you do, just remember:
| | |
| --- | --- |
| Schedule: Try and have packages delivered when you or a neighbor are home to receive them. | Track: Follow your delivery, in case you need to make alternate arrangements for pickup. |
| Delay: Place a hold on your package, if you are going to be traveling. | Deliver: If you can't be home, have your package sent to work, a mailbox store or a locker for retrieval at a later date. |
Finally, we hope that when you do get your package, it's everything you hoped for! And remember, if you do need to replace your product, our TUDCare warranty offers you a one-time, one year, same color replacement.
Wishing you all a wonderful and safe holiday from all of us here at TouchUpDirect.