What is Nardo Gray?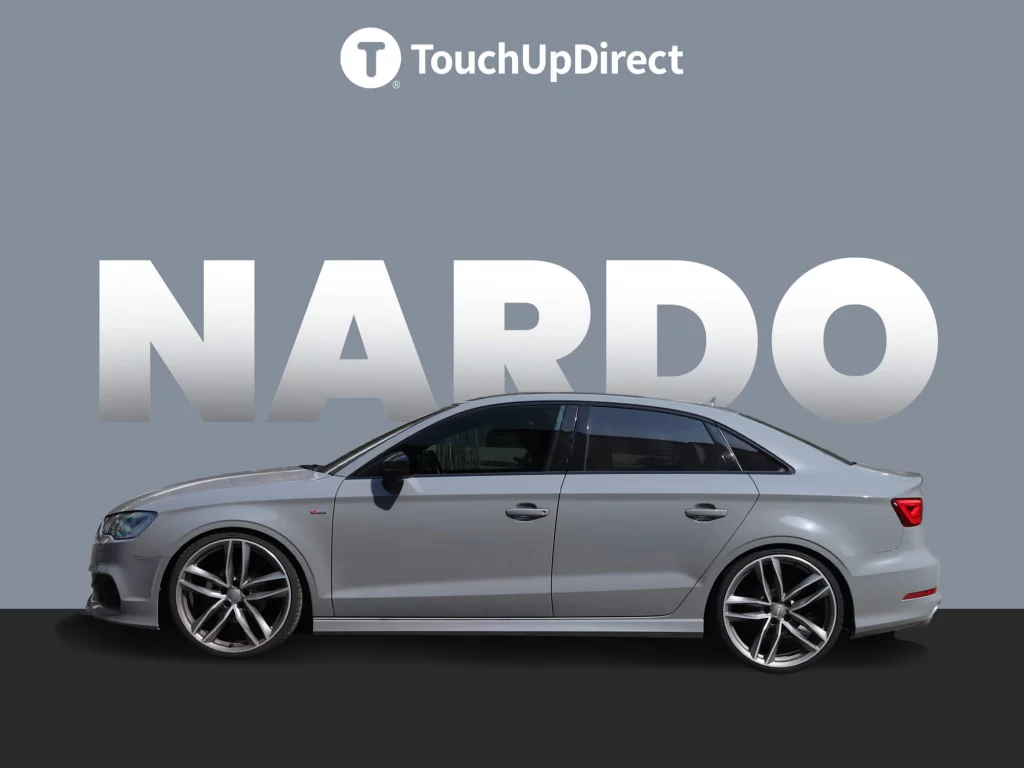 Over the past decade, a new car color has been sweeping the nation. It causes debate wherever it goes. It is beloved and coveted by many. But there are those that dismiss and shun it as well. What kind of color has the power to cause such fiery reactions in the hearts of car lovers everywhere?
…Gray.
Well specifically, Nardo Gray.
Let's talk about how this unassuming Audi color became an utterly iconic part of car history.
What is Nardo Gray?
In 2013, Audi rolled out the RS7. A sleek new model combining the body of the A7 with the twin turbo V8 used by its predecessor, the RS7 also featured a choice between 10 colors. This included two new shades of gray, Daytona Gray and Nardo Gray. Over the next ten years, the Nardo Gray color became insanely popular and ubiquitous. People connected with its bold yet dignified demeanor. While some refer to this color as a "flat gray", this is incorrect. People frequently use flat to describe any non-metallic auto paint. In actuality, flat is used to describe a specific type of Clearcoat or protective layer of the paint job. Nardo gray's top layer is actually quite glossy. The color's deceptively complicated for a gray color, with blue undertones and the aforementioned glossy finish giving it an extra something. Soon it became a fixture on Instagram and Twitter with supporters declaring it "one of the greatest car colors of all time" and detractors referring to it as "basically primer". These reactions caught the attention of other car makers and curiously similar gray car colors began to make their way onto the market.
How Do I Get Nardo Gray On My Car?
The simple answer is to buy an Audi. But nothing is ever simple is it? Audi tends to reserve Nardo Gray for its RS series. As of 2022, it is featured on the RS5, the RS6, the RS7, and the RSQ8. If an Audi isn't in the cards for you, there are thankfully other solutions. As we mentioned before, there are a number of Nardo Gray imitators that appeared after the color's popularity bloomed. So let's make this clear: Nardo Gray is an Audi only color but, because of its popularity and ubiquity, it's become a catch all name for medium shade, non-metallic grays generally used on sportier models.
Many vehicles that have a Nardo Gray-esque look aren't painted at all. They're wrapped. That process involves a vinyl wrap that covers the entire vehicle. Invented in the 1920s, vinyl wrap became popular in the 50s when big companies realized that they could use the expensive procedure to advertise on the road. As technology made the process cheaper, wrapping became more popular. It soon became possible to wrap your car in new colors or patterns. A large number of vehicles on social media claiming to be Nardo Gray are actually wrapped in a Nardo Gray vinyl. There are many brand vehicle wraps out there and most have a version of Nardo Gray.
These include but are not limited to:




There are many ways to get a version of this fascinating color but if you want a true Nardo Gray, you'd better head out to Audi or TouchUpDirect.