Will Honda ever have an electric car as popular as the Accord, Civic, or CR-V?
When it comes to electric cars, Honda is chasing Tesla, Nissan, Chevrolet, Toyota, Hyundai.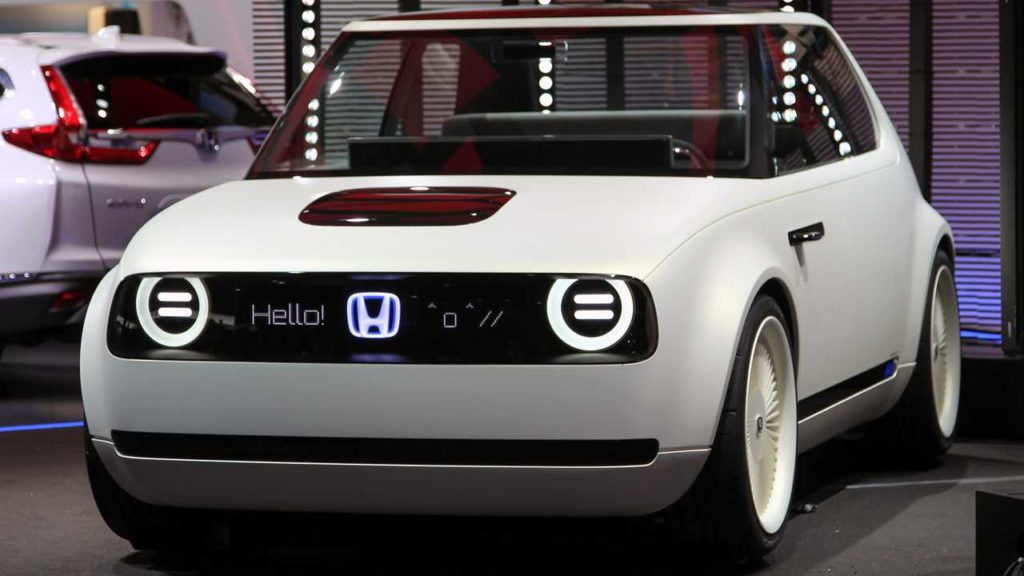 Honda has produced the three of the most popular cars of the last 20 years in the US – the Accord, CR-V and Civic – but will it be able to make the transition to making popular electric cars?
Electric cars are experiencing a surge of popularity, experiencing a 40% increase in sales from 2018 to 2019, but Honda does not sell any full electric vehicles to the US market. Based on what their CEO said last December, Honda did not expect to be selling many electric cars in the near future.
"I do not believe there will be a dramatic increase in demand for battery vehicles, and I believe this situation is true globally… The objective is not electrification, per se, but improving fuel efficiency. "
https://www.iea.org/reports/global-ev-outlook-2020
https://europe.autonews.com/automakers/honda-ceo-expects-hybrids-outshine-evs
Honda Motor CEO Takahiro Hachigo
The CEO goes on to point to hybrid technology as being the way forward to meet emissions demands while reducing gas consumption. Is this an honest assessment, or is Honda just hoping that this is true because of their gas engine expertise?.
The best way to understand Honda's conflicted relationship with electric cars is to look at their past electric creations. Though Honda has been creating electric cars since 1988, it has seemed like more of a sideshow promotion rather than an earnest endeavor.
After 9 years of experimenting with electric cars, Honda released their first production electric vehicle in 1997, the EV Plus, which had a great-for-its-time range of 81 miles on a single charge, but was limited in how many were produced and could only be leased, not purchased When California shifted regulations to allow hybrids to qualify as zero-emission vehicles, Honda dropped production of the EV Plus and shifted to making hybrids.
In 2014 Honda offered an all-electric version of the Fit, but it only had a range of 82 miles because it only had a 20 kW battery (the 2014 Tesla Model S started with a base 60 kW battery), was only available for lease and only 1,100 units were produced. Gaining one mile of range in 17 years is absurd! Honda has complained over the years that electric cars have technical limitations that limit range, but they certainly aren't going to have enough range if Honda doesn't put a big enough battery in them and instead of designing a new car, simply retrofits an existing model.
Another alternative technology Honda has pursued instead of electrification is hydrogen fuel cells. Though they discontinued their Clarity EV, they are still offering a hydrogen-burning version – as though it's more popular to fill up your car with hydrogen gas than plugging it into a power outlet!
Viability of hydrogen powered cars requires fueling stations and there are only a few nationwide, mostly in Oregon and California. Though hydrogen can technically create zero emissions, the production and distribution of hydrogen to customers will leak some hydrogen gas into the environment which contributes indirectly to a greenhouse effect. The main source of hydrogen currently also comes from fossil fuels. Eco-conscious consumers and people who don't want the hassle of hunting down rare hydrogen fueling stations are going to pick EVs over hydrogen cell cars every time.
In the meantime, Honda's archrival Toyota accelerated their EV program by five years to release the first in a new line of EVs this year in China. Hyunai has had an all electric Kona SUV since 2019 with a 258 mile range that is pulling customers away from Honda's hybrid CR-V.
So is Honda's assessment of a lack of future demand for EV cars accurate, or are they simply smokescreening to cover up for the fact that they are behind the curve on making appealing electric vehicles (EVs)?
In 2020, Honda put out mixed messages surrounding EVs. In March, Honda discontinued their Clarity EV which has a range of only 89 miles (still only a couple miles of improved range from their first electric car!). And though they released a new all-electric car, the Honda E, it only has a range of 137 miles and will not be sold in the US. In April of this year, Honda announced a new partnership with GM to produce electric vehicles, but the results of that production will be focused on European and Chinese markets where restrictions encourage drivers to purchase electric cars.
Until Honda has electric cars with a base range of at least 200 miles, it's just not going to be able to compete with the Tesla 3 which comes with a range of 220. In order to reach that milestone, hopefully the borrowed platform from GM will help; the GM Bolt has a range of 259 miles. Slated to go on sale in 2024, keep your eye out for these future GM-backed electric Hondas.
Four years is a long time to wait. If you're a big fan of Honda cars and want an electric car, your best bet for now is to get the Clarity plug-in Hybrid. If you have a bigger budget you could import a Honda E or wait to import a car from Honda's 2024 line of electric vehicles. While you wait don't hold your breath and keep your hybrid Honda looking fresh with guaranteed-to-match Honda touch up paint.