Our 10 Favorite Jeep Items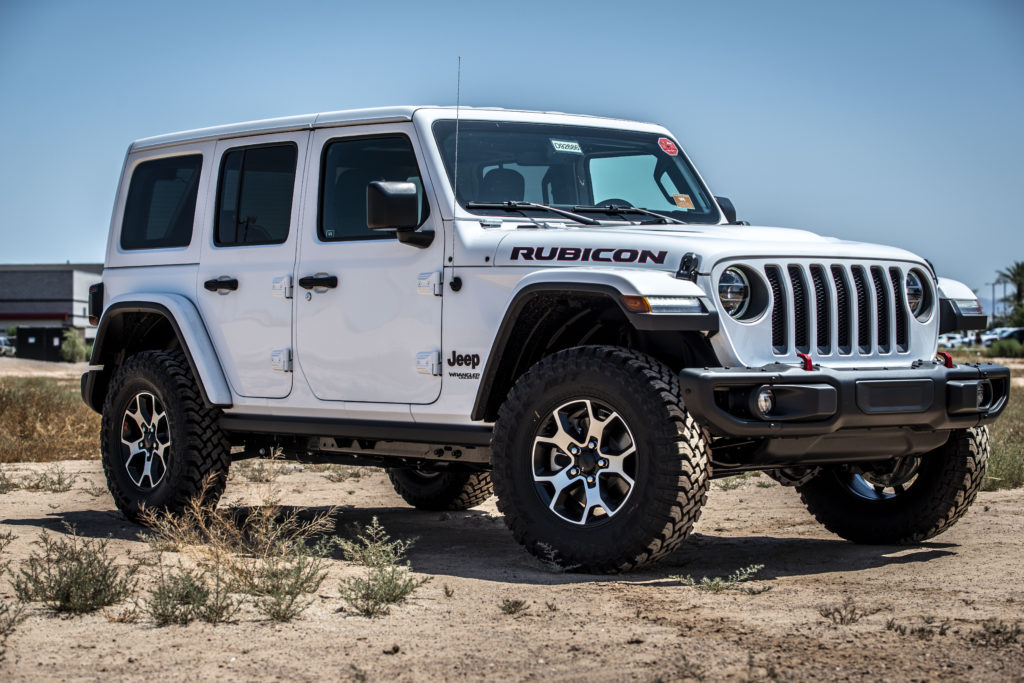 Your jeep deserves pampering. It deserves your love. It deserves to be completely remade as one of those War Rigs from Mad Max: Fury Road.
Hmm? I'm sorry, what?
Okay. Our lawyers say that we can't encourage you to build murder trucks. You'll just have to research that on your own. Anyway, we've scoured the internet to find you the best stuff to spoil your beloved Jeep with. From dog hammocks to go-karts, here are our ten most favorite Jeep items.
Pet Divider With Hammock from Dirty Dog
Does your dog like to try and drive with you? When you say "No. Please. You have the whole back seat", do they spitefully claw up every part of said back seat? Well, with the Dirty Dog Pet Divider, your dog will be comfy and your car's interior scratch free.
Jeep Fire Pit from MuddyRoadFab on Etsy
Etsy has a lot of fun Jeep items and while we'll always have a place in our hearts for misanthropic Jeep shirts, this fire pit is our favorite. You can take this Jeep shaped, steel, collapsible fire pit with you when you go camping in the real thing. Just remember that it's the tiny, hollow Jeep you want to set ablaze. Do not set your car on fire.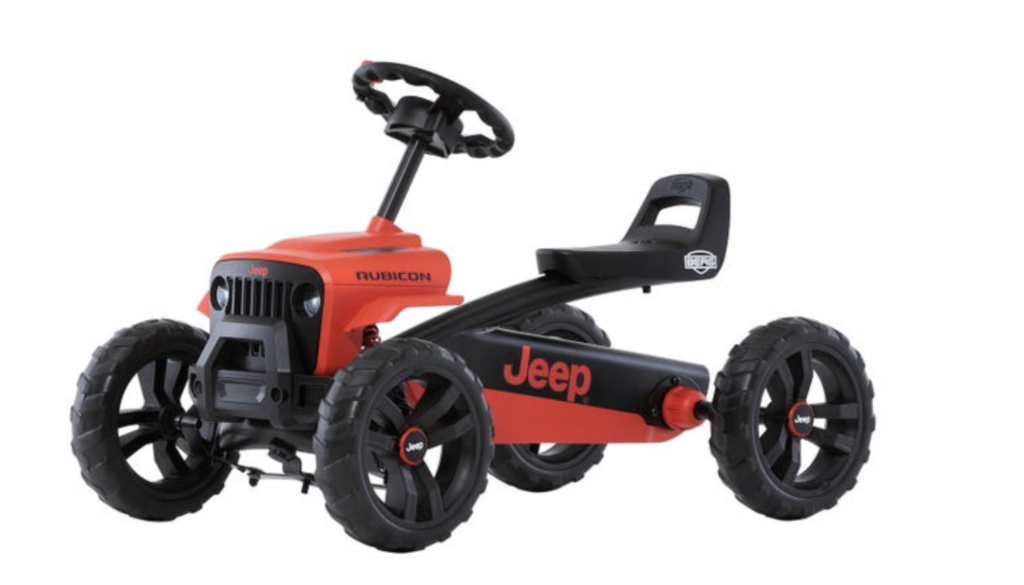 Jeep Go-Karts from the Jeep Store
Bring your kids some joy with both the regular and Rubicon Jeep Go-Karts. Don't let them drive in the house. And when you give in and let them drive in the house, make sure to get footage.
The Jeep Go-Karts are recommended for 4-12 year olds. They even make a Rubicon version!
Levitating Speaker from the Jeep Store
This battery operated, floating speaker runs twelve hours off a single charge and has a 30 ft. Bluetooth range. I think we can all agree that is a weird thing for the official Jeep site to sell and that's why it's on this list.
ARB Classic Series 2 Fridge from Northridge 4X4
With its portability and impressive technological design (the app will tell you if the lid is open), The ARB Fridge Freezer is perfect for camping. You can even integrate it into your car. Or you could just put it next to your couch. Do what you want. We're not your boss.
The Jeep Rail Mount from 67 Designs
Sick of holding your phone in your lap? Tired of not getting good video of your awesome off-roading because "filming yourself while you drive fast is dangerous"? Well, fear not. The Jeep Rail Mount is here to carry your burdens.
Non Slip Pet Ramp from Extreme Terrain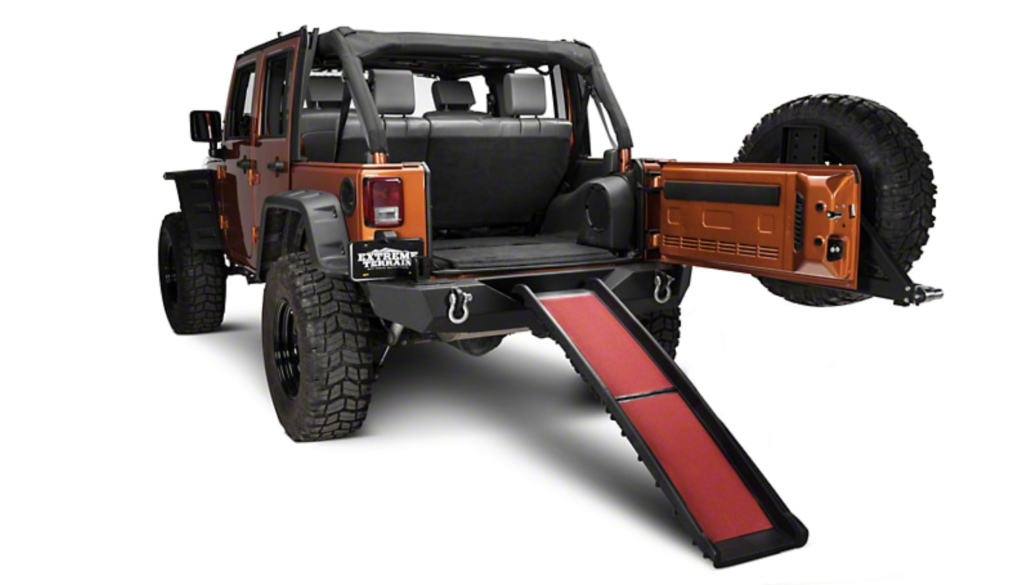 Never again will you have to fall prey to the sad, guilt inducing eyes of a very cute dog that seems to say "carry me to my seat, human." Now they have a ramp of their very own.
AirBedz XUV JEEP, SUV & Crossover Vehicle Rear Seats Down Air Mattress from RV Parts Country
Are you a person who likes camping but hates sleeping on the ground? This inflatable mattress stretches around the wheel wells to turn your entire back seat into a comfy place to rest your head.
T-Rex Decal from decalsbyashmarie on Etsy
Look. We wouldn't be a proper Jeep stuff list if we didn't have a T-Rex chasing a Jeep decal on here. We like this one. You can customize what kind of Jeep is being chased. You can also switch out the T-Rex for Bigfoot. Or a palm tree. Though we feel like running away from a palm tree is too easy.
Rightline Gear SUV Tent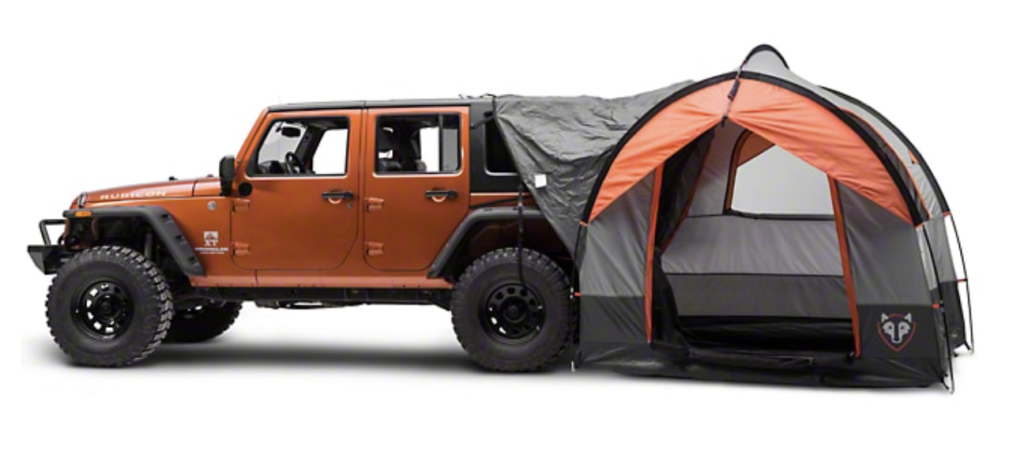 Built for the Jeep Wrangler, this tent is specifically designed to keep out insect, water, and the darkness. So really, all you have to worry about is your tent mates' snoring. And bears.
This is just the tip of the iceberg. There are so many great products that we couldn't get to. They're there if you look. Happy Shopping!