Debunking: Common Myths About Car Detailing To Know About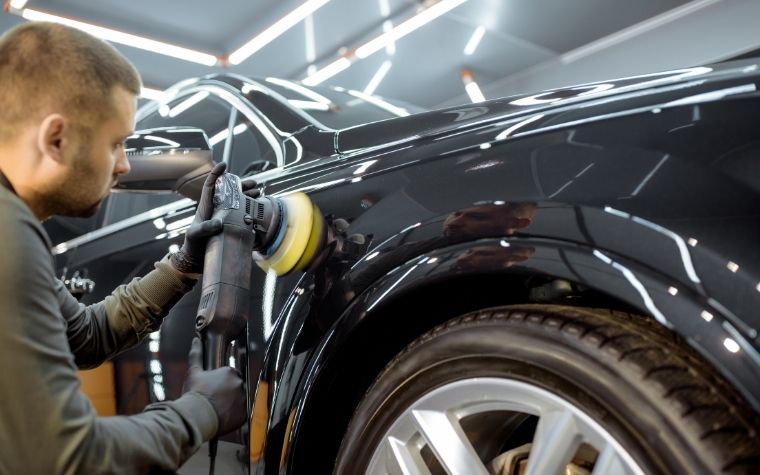 Car detailing is an important aspect of vehicle maintenance. Some people may think these are purely cosmetic changes, but even minor protections on the exterior can save hundreds or thousands of dollars in vehicle repairs. Similarly, there are a few common myths about car detailing to know about so that you understand its importance to your vehicle's quality and condition.
Wax is Ageless
For some reason, many people have misdirected thoughts about car wax. They think wax is ageless or lasts for decades without needing replacement. In reality, wax is temporary. It isn't meant for long-lasting protection and offers a protective coat on our vehicle for only a few months. A lot of car owners don't realize that a mix of wax, polish, and ceramic paint coating is what supplies a shiny, protective coating that lasts for many years. It's not wax alone that does this. When detailing your car, put a little more wax on but don't forget polish and touch up paint either.
You Can Dry Your Car in Direct Sunlight
Another common myth about car detailing is that you can dry your car in direct sunlight. While this may seem like common sense, many people don't realize that UV radiation actually poses a risk to their vehicle's exterior. Drying your vehicle in direct sunlight can leave water spots that are difficult to remove. Water spots defeat the purpose of washing your car in the first place. It's best to wash and dry your car in a cool, shady, or enclosed area to avoid this issue.
Use Any Cloth to Wipe Your Car
Lastly, some owners believe you can use any type of cloth to clean or dry your car. This myth isn't just pervasive; it's risky. Not every type of cloth is the same, and just because a cloth is soft, that doesn't mean it's suitable for use on cars. Using paper towels or an old cloth risks scratching your exterior. The best way to avoid this is to use a microfiber cloth. Microfiber cloths don't scratch or swirl the surface. As an added bonus, microfiber cloths are cheap, easy to clean, and widely accessible.
If you're in the market for touchup exterior paint, look no further than TouchUpDirect. Our selection of Nissan OEM touch up paint is perfect for your Nissan no matter its year or model. We also carry plenty of other makes and models with many OEM paint codes at your disposal. Use our online paint code database to find your paint, or contact us today with any questions. We're happy to help you find the right paint and applicator for your vehicle.