Brief History: Car Color Evolutions Throughout the Years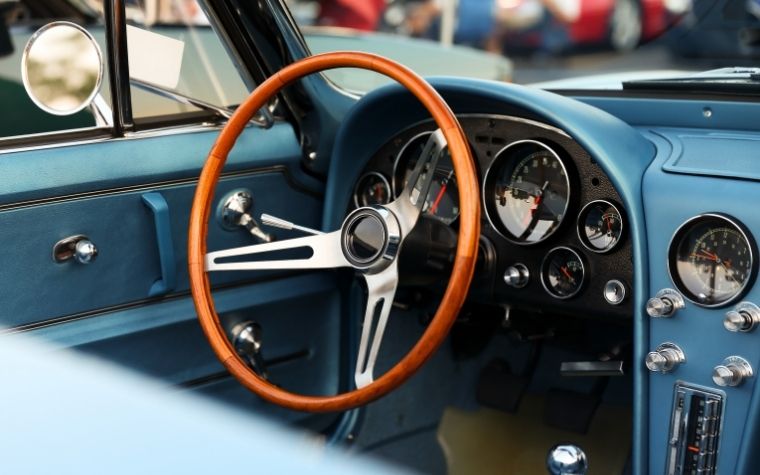 When you see a car drive by, what is the first thing you notice? Is it how fast it was going, the sounds it made as it went by, or was it something else? Most of the time, an observer will notice the color of the car. The human eye tends to gravitate towards the color of something first before other physical details. So, why is color the most prominent part of a vehicle? It's because it separates one car from another, making it distinguishable.
Even in previous years, car colors had come a long way from when the production of vehicles began. In some respects, cars from years long past were incredibly personalized and even offered rainbow-shifting hues to make the car truly unique. So, here is a brief history of car color evolutions throughout the years so you can see where a trend came from and where it went.
The Early Days of Bright Colors
To quote Henry Ford in his biography relating to his Model T cars, he stated, "Any customer can have a car painted any color that he wants so long it is black." That wasn't always the case when it came to automobiles in the 1920s and forward from there. Many vehicle owners played around with multiple color concepts and themes to reflect their tastes to other onlookers. So, take a look and view the brief history of car color evolutions throughout the years.
The 1920's
The 1920s brought about bright and fun shades of color in the post-World War I era. During a time of peace, car owners saw a time of exotic blooms, using between two to four colors on just one vehicle. Additionally, many vehicle owners painted on unique animals like butterflies and birds on their Lincoln models. Fast forward to the later 1920s; General Motors worked with Dupont to create a chemical called pyroxylin mixed with pigments to develop new automotive coatings.
Pyroxylin-mixed pigments created a variety of colors with more durability and faster drying time. The Duco paint debuted in 1923, came with a plethora of colors, from Rogue Castillan and Bleu de Pontivy to luxurious multicolor combinations like Bleu Salvador with Filet Vert Sylvestre. From there, many Model T's became repainted regularly to show off these new, fun colors.
The 30's and 40's
As the turn of the decade approached, the 1930s saw the addition of metallic paints in their catalog, which consisted of fish scales and made reserved for the very rich. On average, it took forty-thousand herring to create one kilo of paint, but the iridescent sheen made it worth it for the luxurious consumer. Many car owners didn't find fish scales practical, so American paint companies used aluminum flakes to recreate the metallic sheen.
As World War II came and went, the rise of chrome trims and single-color cars began to emerge. Innovations like the sun-resistant clearcoat kept the metallics from yellowing, preventing fading and long-lasting color.
The 50's and 60's
As consumerism was on the rise, the 1950s saw public interest in pop culture. What celebrities and public figures had, the public wanted as well. For example, Ken Kesey and the Merry Pranksters toured America in the 1960s, showing off a hippie bus with not only bright personalities but fun patterns and colors for their bus, as well. Of course, this resulted in a plethora of hippie buses with fun colors like yellow, orange, pink, red, and neon green.
This was also known as the muscle car era, as many car producers wanted to create the most powerful engines possible. As a result, more exuberant colors were appearing on muscle cars rather than conventional shades. Instead, many muscle cars had bright yellow and violet, and public interest shifted from two-toned paints.
The Shift in Perspective
As the dual-energy crises emerged in the 1970s, most automobiles sold in America became more compact and fuel efficient. So, as the attitude towards the Vietnam War shifted, so did the tastes of car owners of American society.
The 70's and 80's
As the Vietnam War passed, the world took an interest in environmental issues, making consumers more health and environment conscious. There was also a newfound interest in natural colors, especially "earth tones," for car owners. Colors like olive, brown, tan, or cream became popular choices for every car owner. It was a significant contrast in comparison to the bright and bold colors of previous eras.
Many more changes arrived as society progressed into the 1980s. Traditional approaches came with black and red, becoming the most popular car colors during this time. Minivans were also preferred for growing families and large transportation, as two-toned colors became specifically used for external wood panels.
The 90's and Early 2000's
When the 1990s rolled in, Sports Utility Vehicles—also known as SUVs—came hurtling down the roads. Additionally, so did the environmental consciousness in society. Colors like green became the most popular due to the associated feelings towards the environment. Fusion colors popped up in popularity, like the green-blue combination to create aqua and teal. Two-toned paint also came back for some SUV models.
Technology also made a staggering improvement, which drove the interest in the silver color for cars. With the twenty-first century coming into view, silver became the preferred color for many vehicles. However, colors like red with blue hues, white pearl metallic, and black metallic were on the scene.
Today's Modern Car Colors
As for today's cars, many colors stay true to the basics; black, white, teal, blue, green, brown, silver, and red still stay high with public popularity. As such, many car experts believe that these primary colors will remain relevant, but blue has started to shift more into more jewel-like hues, and browns started to appear more copper-like.
As such, color trends come and go like seasons. In the modern era, there has been a growing interest in car wraps and color-shifting chromatics. Otherwise, car colors have remained one-toned for the past few decades, maintaining a sense of conformity and neutrality. However, that isn't necessarily a bad thing. Car colors reflect the owner's interests and personal tastes, so if they like a sleek black for its mysteriousness and luxury, then it's a perfect choice.
Finding the perfect color for your vehicle shouldn't remain a mystery. It's as simple as finding the paint code for a Dodge Truck and letting us at TouchUpDirect do the rest. We provide multiple colors for any make and car model. If you have any questions, please don't hesitate to contact us today.