Back to Baja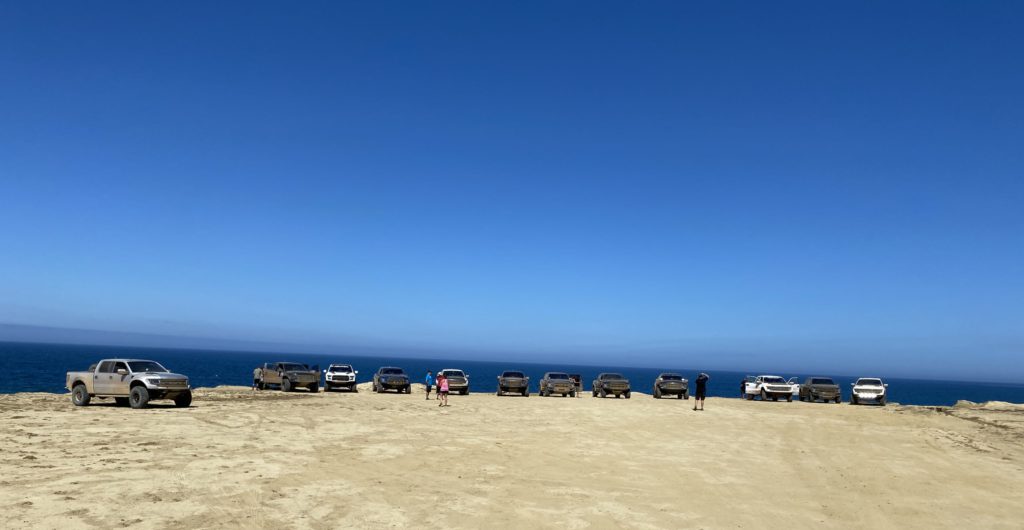 In March of 2020, I made my first trip to the Baja peninsula of Mexico. It was a surreal trip as it was the weekend that COVID went from "wash your hands a lot" to "whoa, Starbucks is closed."  
I knew I wanted to go back and I knew I wanted to do it as soon as I could. An opportunity presented itself in August and I couldn't pass it up. The way time moved this summer made the first trip seem like a decade ago, even though it had only been 5 months earlier.
This time I wasn't going to be riding a motorcycle, I'd instead be joining a group of Ford Raptor owners and Expedition Off-Road (https://www.expeditionxoffroad.com) would be leading the way. Knowing the current state of the US and Mexico with COVID concerns, I wanted to feel safe with people who had a lot of experience in Baja and EXO checked that box.
A lot of planning went into the trip, from the moment I signed up to the day before we left. But there were plenty of spur of the moment decisions too, like when I asked an old friend the night before the trip if he wanted to go. He accepted.
The Raptor needed work prior to leaving. That's a story best left for another time, but going to Baja demands some serious preparation. I was expecting around 600-700 miles of off-road driving, so a vehicle needs to be tough and prepared. Extra fuel containers, extra spare tires, tools, supplies, a communication radio, an off-road style navigation device, and more were needed. Many of these things, like the radio and nav, I had little knowledge about so I was on a steep learning curve. It's important to understand that Baja is remote. All of the aforementioned items can be critical. It can be the difference between thousands of dollars of towing bills, or being able to get out of trouble on your own. It can even be life or death in the most extreme circumstances. I was able to get everything ready with a little time to spare and I felt confident in the setup.
As I mentioned before, EXO (Expedition Off-Road) was leading the trip. They had built a lot of confidence in that they travel to Baja many times per year. They had already pre-run the course and had a chase truck that would be towing a trailer in the event we have a breakdown or accident. They also have tools and supplies, and, most critically, they have knowledge and experience. It was comforting to be running with Jeremiah and the EXO crew, that's for sure. It removed a lot of uncertainty, and frankly, I would not have gone on the trip if they weren't involved.
Literally at the 11th hour, the night before departure, I texted an old friend and asked him if he wanted to go. It was a half-joke, but Victor being Victor, he accepted. I should have known he would, he's always up for an adventure.
The plan was to meet in San Diego on Thursday morning, August 20th. I told Victor to be at my house in Los Angeles at 4:45 so that we could leave at 5:00AM. In traditional Victor fashion, he wasn't. Instead, he was calling me at 4:45 asking me to pick him up. Fortunately for me (and him), I've known Victor for 15 years. I had already anticipated something like this happening and he doesn't live so far away that it mattered too much. I went to his house, collected him in all his early morning grogginess and away we went.
We arrived in San Diego on time to meet with the EXO group, exchanged pleasantries, talked to some people coming with us, and as a group we headed out to Tecate at around 9:00.
No sooner did we cross into Baja did we make our first turn into a dirt road. The next few hundred miles would all be dirt in the inland area of Baja. Temperatures were high but the weather was clear and sunny. The group was eager and ready to get going and see what the trip was all about. We lined up to get a truck head count, and then we were off.

One thing I quickly realized is that there is no good in staying close to the person in front of you in a group like this once we were on dirt roads. The dust is intense. It's impossible to see, makes the windshield a mess to see through, and is never good for the vehicle. This is where the 50 watt VHF radio came in. We could all spread out, with miles between us, yet still effectively communicate and therefore be safe. This was a bit of a revelation to me as I had never used a VHF radio previously.
This was our first day on the trail and it brought many sights. One of note was a military checkpoint that had 3 very young men standing in the middle of the desert with machine guns in hand. They had no vehicle and the shade of a tree was their only luxury. I don't know how they got there. It seemed as though they had about 45 years total between the three of them, but they were friendly enough and we passed through without fanfare. Rumor has it they are stationed on that trail because the cartel has begun using high speed desert trucks as a way to move their goods. Regardless, it was an odd scene.
The rest of the day was like drinking from a firehose. High speeds, dirt roads, lots of chatter from Victor in the passenger seat, and mostly hot weather with a few sprinkles mixed in from time to time. It was what EXO considered an excellent day though. No accidents, no breakdowns, and everyone had fun. That's a huge accomplishment because the terrain is harsh and people get tired.
We rolled towards the Pacific coast as the bright sunshine and high temps of the day drew to a beautiful evening. We were staying in Ensenada the first night. EXO had our hotels and food pre-arranged for the trip and the first one was perfect in my eyes. They had a hot tub, a pool, it was situated on the beach. The world was perfect.
Victor had a rough day, but he seemed to be recovering in the comfort of the pool and hot tub. It is not easy to be passengering at 80-100 mph on a dirt road in the middle of nowhere for hours. Bouncing around, the truck jumping and heaving. But he kept his meals down and eventually gave up on telling me to be careful every couple minutes.
The next day was spent more on the Pacific Coast of Baja. The temps were lower and the scenery more interesting. We drove through some areas I was familiar with from the trip back in March. It was nice to have some familiarity with the place. Eventually we made our way to Coyote Cal's, a hostel I had stayed at on the last trip. The beach is beautiful in the area and the trails are slower and more technical in many places. By this time the Raptor was looking like a proper Baja truck. Dust and mud were everywhere, but it's exactly what the truck is built for and it was working perfectly.
Leaving Cal's we continued south on the coast. It was fast paced. We were spread out and the map was difficult to follow. Somehow I kept missing turns and Victor wasn't a lot of help with this problem. I found the navigation to be very accurate, but sometimes it's difficult to determine where to turn while driving. This was a very fast part of the trail too so that made watching the nav all the more difficult. It was around this time that I realized the faster I drove, the less Victor talked. This was a revelation.
In all the navigation confusion, I missed a turn, and therefore missed the entire group's visit to an old shipwreck in the ocean. They had all stopped to view the shipwreck, but we had not realized they stopped so kept right on truckin'. It never occurred to me that we may have lost the group until I realized no-one was talking on the radio anymore. Huh. I wasn't terribly worried because we were still on the correct route on the nav, we had just broken away from the group somehow. Victor and I ended up in a little town where he went to a convenience store and bought some beer and snacks. While the laws about drinking in a vehicle are seemingly much more lax in Mexico than the US, I had no interest in the beer or snacks, I wanted to see everything we could. So I decided we might as well use the time to explore a little bit. I figured we'd soon hear the others on the radio and once we did I let them know what happened and all we had to do was wait.
In our exploration we ended up on what appeared to be a private beach. The road was not well used, but the houses were much nicer than any others we had seen. There were kids riding new dirt bikes on the beach.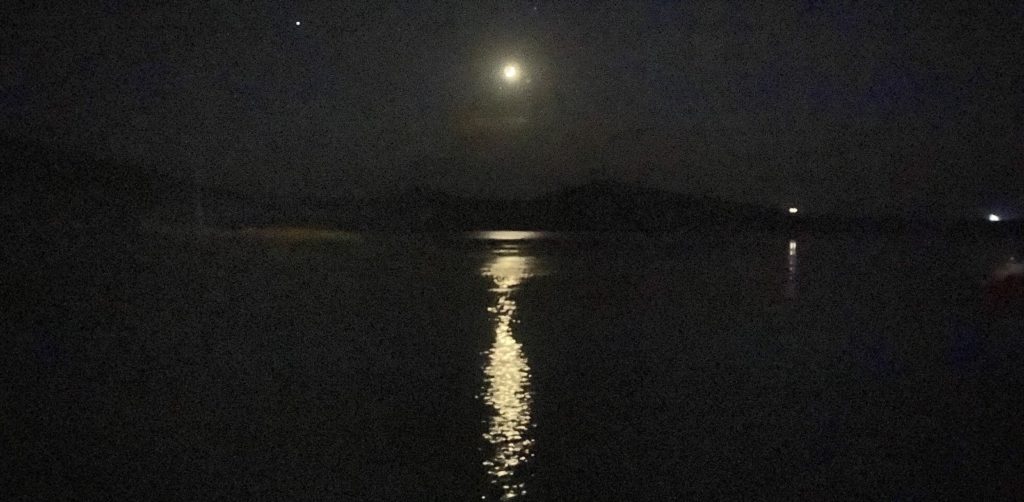 After hanging at the beach for a while, and beginning to wonder just whose private beach we may be on, we decided it was time to meet up with the others. By now they had already passed us and were, in fact, waiting for us. I really wasn't trying to drive anyone nuts by being flakey, but I sure was struggling with getting our timing right. No matter, we got back on the trail and found the group waiting for us at the end of a 10 mile beach. This beach was incredible. We were able to travel as fast as the Raptor would go. Nobody to yell at us, nobody to put us in jail. It was an unbelievable experience.
That night we stayed in San Quintín. A lovely little hotel again sitting right on a bay, the Old Mill was just what we needed after a long day. It was a beautiful evening, everyone was tired, but again, no breakdowns and no accidents. Dinner was splendid, and everyone was in a great mood.
More of the same the next day. Wake up early, get the group situated and hit the road. The difference was the day was going to be a loop and we'd be back at the Old Mill that evening. That sounded good to us and we headed out for the adventure.
I was able to remain with the group the entire day, which was appreciated by the others. We again stayed close to the coast and saw some really interesting sights. A lighthouse, a seal hole (with no seals), jagged cliffs, and lots of sand. I wouldn't say it was the most interesting part of the trip for me, but it did end up being a good day to take it a bit easy since we had been driving hard for two days straight. We still went far and fast, but it was a little bit more about the sightseeing.
The late afternoon brought us back to the Old Mill. We were tired. The trucks were tired. This day we did have one minor mechanical issue. It ended up not being much of a problem, but it did require that someone's truck be towed.
By this time, we were all getting to know each other a little better. Dinner was more personal, and we were all more comfortable hanging around. I think we were all realizing that we were on the second to last night already. The camaraderie was warm, the food again outstanding, and the weather fantastic. I'd recommend the Old Mill to anyone, it's a great place.
Two days left, I thought as I woke up and prepared for the day's drive. We were heading back to Ensenada again, past Coyote Cal's and once more on some familiar territory. It was a fast day, with some of the best driving terrain. We ate lunch in a little restaurant known all around the world because of the people who come to the famous Baja off-road races. Apparently they are not known for being fast with delivering food to the table though and the waitress did not seem impressed by all the Raptors. At all. We were there for a long time.
No matter, we finally suited up and got ready to drive the rest of the way into Ensenada. It was all paved roads, about 50 miles I think. It was around then it occurred to me that we were done with the dirt roads and trails. That was a sad moment. I could have continued off road forever I think, but the reality was we had traveled about 700 miles completely in the dirt. Some well maintained dirt roads, some trails so aggressive that they scraped the bottom of the truck. But they were all a blast.
We rolled into Ensenada that evening and stayed in a much more touristy part of town. It was a nice enough hotel, but for me the magic was over. Cruise ships were docked at port, Starbucks were on street corners, cars were new and shiny. Victor had held it together 8 hours a day for four days straight and seemed very happy to be walking the streets of a normal town, one not covered in dust. We had a relaxed evening, explored the town a bit and called it a night.
For the last day the plan was to meet at 8:00 and head to the Tecate border. There was an overnight change of plans that had us mostly all leave earlier than that. Victor wasn't very motivated to get up, so we had a later start. We eventually had to head as far east as Calexico due to some border crossing closings in Tijuana and Tecate. It was not a big deal until I mistakenly drove into the Sentri lane. For those not familiar with the Sentri lane, it's for frequent border crossers, allowing them quicker entry. We're not frequent border crossers. The border agents did not appreciate us driving past all the other cars in the lanes for normal crossing when we did not have Sentri. I tried to back out, but it was impossible.
A thorough inspection, lots of questions, and a stern warning freed us from the grip of the border agents. They were actually quite friendly as it turns out we weren't the first to make the mistake. There was no issue at all relating to COVID with crossing the border.
From there it was smooth sailing back to LA. The Raptor was not-too-much the worse for wear, while Victor and I were tired but still excited at what we had just experienced. We did and saw so much in 4 days. Things that many people will never experience unless they're willing to get off the main roads and explore. I feel like I've seen so much, yet there's so much more to see. If Baja is on your list of places to visit, don't delay. It will not disappoint.