Aftermarket vs. Factory Parts: What You Need To Know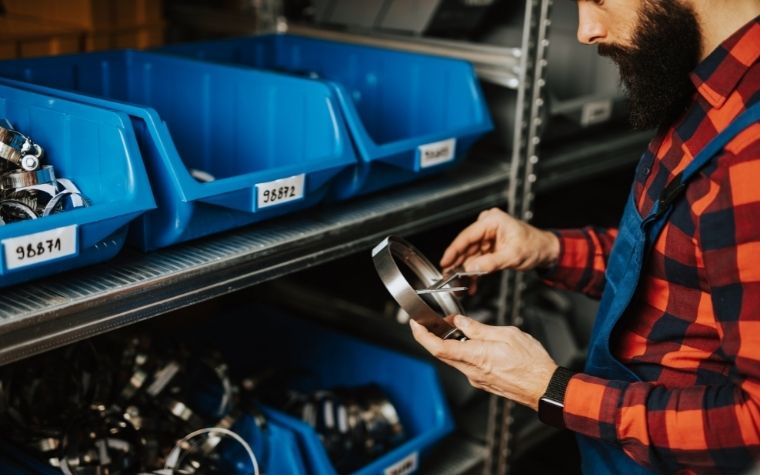 Sprucing up your car may seem like a daunting task. Whether you're simply replacing a worn-out part or want to customize your vehicle with something new, it's important to know what to look for. Check out this brief guide on aftermarket vs. factory parts: what you need to know to learn more.
OEM or Factory Parts
OEM, or original equipment manufacturer, parts are the factory staples found in any unaltered vehicle. These parts come ready-made for your specific vehicle. There are considerable advantages and disadvantages to OEM parts. For instance, it's easier to find the part you need given the make, model, and year of your vehicle. OEM parts provide significant quality that ensures the piece should operate as expected. Many manufacturers also offer warranties on their products, so if you need further repairs, it's typically covered.
However, OEM parts are more expensive than aftermarket parts. One of the main drawbacks to factory parts is that dealers will upcharge them for a significantly higher price than if you go to an independent shop or online. Also, their quality isn't guaranteed to be superior to aftermarket parts. In some cases, aftermarket parts perform the same, or better, than their OEM counterparts.
Aftermarket Parts
On the other hand, aftermarket parts are those not sourced from the original manufacturer. Many vehicle owners opt for aftermarket parts if they want to supe up their vehicle with performance or cosmetic upgrades. Like OEM parts, aftermarket parts have their own pros and cons.
They're generally cheaper than factory parts, depending on where you buy them. Better yet, their quality is just as good, if not better, than OEM parts in certain cases. Aftermarket parts are also easier to acquire and offer great variety for a wide range of vehicles, meaning you don't need something specifically geared for your make or model.
Still, aftermarket parts typically do not come with an approved warranty, which can get costly if you need to replace them. Also, while some aftermarket parts compete with their OEM rivals, others do not. Aftermarket parts can be hit or miss in terms of materials, which may not be suitable for a long-term investment.
Which Should You Pick?
When deciding on aftermarket vs. factory parts: which is better, it all comes down to your budget and personal preference. The average car owner probably does not need aftermarket wheels, lift kits, or cold air intakes. Performance or cosmetic alterations are likely not on their radar, so basic OEM parts are a viable solution. On the other hand, for those who want to create their own custom vehicle or enjoy the variety and opportunities that OEM parts don't offer, aftermarket parts are the way to go. Whatever the case, keep in mind cost, quality, and the reason for your purchase.
When looking for aftermarket touch up paint for your vehicle, TouchUpDirect has the answer. We sell Nissan genuine touch up paint and applicators at an affordable price for most models and years. We guarantee to match all colors and offer a one-time year-long replacement warranty. Not to mention, we'll send you a free replacement applicator if you happen to lose yours. Check out our online database to find your specific paint and applicator or call us for help.